Regular price
$885.00 USD
Regular price
$1,134.00 USD
Sale price
$885.00 USD
Unit price
per
Sale
Sold out
Superior Power Generation and Efficiency
Set includes two 200W monocrystalline solar panels, each providing 800-1000 Wh of electricity per day (depending on sun availability), for a total of 1600-2000 Wh.
High-performance brushless motor of the Rocksolar 24V Solar DC Brushless Water Pump ensures reliable and efficient operation.
Optimized for Solar Use
Solar panel has built-in bypass diodes that minimize power drops due to shade for optimal performance even in low-light conditions.
Water pump is designed specifically for solar power, optimized for use with ROCKSOLAR solar panels and systems.
Read more
Share
View full details
 Description

Includes
Specifications
FAQ
Downloads
Reviews
Introducing the ROCKSOLAR HydraPower Starter Kit, an All-in-One Kit that's poised to transform your off-grid energy needs. This kit combines the highest quality components to create a powerful, efficient, and long-lasting energy system that's perfect for a variety of applications.

It features a 24V DC water pump that is highly efficient, reducing energy consumption and extending the life of the pump. To power your water pump, the HydraPower Starter Kit comes equipped with a ROCKSOLAR 400W Rigid Solar Panel Kit. These two high-efficiency 200W monocrystalline solar panels provide excellent performance, even in low-light conditions. Their durable aluminum frames and weather-resistant design ensure they can withstand the harshest of environments, while their high light transmittance glass improves energy output, ensuring consistent power to your system.

Power storage is handled by the ROCKSOLAR 12V 18Ah Deep Cycle LiFePO4 Battery, equipped with a state-of-the-art BMS system. Despite its high capacity, this battery is surprisingly lightweight and compact, making it ideal for mobile applications. With a lifespan of over 3500+ cycles, this battery not only delivers reliable power but is also a fantastic long-term investment.

To effectively manage the energy between your solar panels and battery, the HydraPower Starter Kit includes the ROCKSOLAR 20A MPPT Solar Charge Controller. This versatile device is compatible with both lithium and lead-acid batteries, featuring a high MPP tracking efficiency and a three-stage charge algorithm. Its broad operating temperature range makes it suitable for use in a variety of environments.
Product Features
ROCKSOLAR 24V Solar DC Water Pump:
High-Performance Motor: Reliable and efficient operation, designed specifically for solar power applications.
Durable Construction: The pump features complete stainless steel (S.S. 304) construction, with a motor brass cap and S.S. 304 body for long-lasting use.
Inbuilt Controller: The pump comes with an inbuilt controller for ease of operation.
Powerful: The 250W power provides a maximum flow rate of 1.3m3/h and a maximum head of 70m.
User-friendly: Easy to install and operate with minimal maintenance requirements. Quiet operation and low vibration for an unobtrusive addition to your solar setup.
Adequate Cable Length: Comes with a 2M cable for flexible installation.
Optimized for Solar: Works seamlessly with ROCKSOLAR solar panels and systems.
Outlet: The pump features a 1" outlet for easy connection to your water supply system.
ROCKSOLAR 400W Rigid Solar Panel Kit (2x 200W Panels):
High-efficiency monocrystalline cells for excellent performance even in low light conditions.
The total power output of 400W, suitable for a range of applications.
12V system compatibility, ideal for remote or off-grid locations.
Durable, corrosion-resistant aluminum frame for longevity and easy mounting.
Weather-resistant design to withstand harsh environmental conditions.
High light transmittance glass for improved energy output.
Pre-drilled mounting holes for easy installation.
Integrated bypass diodes for consistent energy output.
Equipped with industry-standard MC4 connectors for secure connections.
Long service life of 25 years or more with proper maintenance.
Eco-friendly power source, reducing your carbon footprint.
ROCKSOLAR 12V 18Ah Deep Cycle LiFePO4 Battery with BMS System:
Flat Voltage Curve: Experience a steady power output throughout the battery discharge. Unlike similar-sized SLA batteries, this LiFePO4 battery maintains consistent performance without a dramatic drop in power. Get maximum power output down to the last drop.
Lightweight: Weighing only 4.6 lb, this battery is incredibly lightweight. Its compact design ensures easy portability and makes it ideal for applications where weight is a concern.
Advanced BMS Protection: The integrated BMS offers comprehensive protection, safeguarding the battery against overcharging, short-circuiting, and extreme temperature variations. This ensures optimal performance and enhances the battery's lifespan.
Durable and Reliable: Designed to withstand tough conditions, this battery is highly durable and reliable. It excels in marine and off-grid applications where resilience is crucial.
Flexible Application: The battery's versatility allows it to be easily integrated into various power systems. Whether for RVs, boats, off-grid solar systems, or other applications, it provides the flexibility to meet your specific power requirements.
Long-Term Warranty: Rest assured with our extensive 11-year warranty, providing you with long-term peace of mind. Trust in the longevity and reliability of the ROCKSOLAR 12V 18Ah Deep Cycle LiFePO4 Battery.
ROCKSOLAR 20A MPPT Solar Charge Controller:
Compatible with Lithium and Lead Acid batteries
The maximum open voltage of 75Vdc and MPP tracking efficiency of 99.5%
Rated charging current of 20A and battery voltage range of 8-32V
3-stage charge algorithm and 12/24V nominal system voltage.
High voltage disconnection of 16V (24V x 2) and low voltage disconnection of 10.8V
Operating temperature range of -20°C to 55°C
Technical Specification
| 24V Solar DC Water Pump | Details |
| --- | --- |
| Product | Rocksolar 24V  Solar DC Water Pump |
| Pump Model | Iron Pump Herad, Stainless Steel/Iron Body  |
| Motor | DC Brush Motor  |
| Impeller | Screw Type |
| Voltage(V) | 24 |
| Cable | 10M |
| Power(W) | 250 |
| Max Flow(m3/h) | 1.5 |
| Max Head(m) | 50 |
| Outlet(inch) | 1" |
| Warranty | 1 Year |
200W 12V Rigid Solar Panel
Details
Panel Type
Monocrystalline
Power Output
200W
System Voltage
12V
Cell Efficiency
20-22%
Frame Material
Aluminum
Dimensions
 65" x 39"
Weight
approx. 25-30 lbs
Operating Temperature
-40°C to +85°C
Waterproof Rating
IP65 
Front Glass
High light transmittance, low-iron tempered glass
Bypass Diodes
Integrated
Connectors
MC4
Cable Length
Varies depending on the brand (approx. 3-6 ft)
Mounting Hole Locations
Pre-drilled
Service Life
25 years or more
Warranty
10 years
12V 18Ah LiFePO4 Battery

Details
Nominal capacity
18Ah
Mix. capacity
17.5Ah
Nominal energy
230.4Wh
Combination structure of battery
32700-4S3P
Nominal voltage
12.8V
End of discharge voltage
10.8V
Standard charge voltage
14.6±0.2V
Float charge voltage
13.8V
Standard charge current
5A
Recommended charge current
≤20A
Allowed Max. charge current
30A
Standard discharge current
5A
Recommended discharge current
≤20A
Allowed Max. discharge current
20A
Peak discharge current
50A,10Sec
Internal Resistance
≤50mΩ
Weight
Approx. 2.1kg
Ex-factory capacity
Approx.50% SOC
Operation temperature
Discharge: -20°C~60°C; Charge: 0°C~45°C
Storage environment

≤1Month:-20~+60°C、5~75%RH; ≤6Month: -10~+45°C、5~75%RH; Recommend environment: 15~+35°C、5~75%RH
| 20A MPPT Solar Charge Controller | Details |
| --- | --- |
| Max Open Voltage of PV Module | 75Vdc |
| MPP Tracking Efficiency | 99.50% |
| Light Control Voltage | 5V |
| Charge Algorithm | 3 Stage |
| Battery Type | Lithium and Lead Acid Battery |
| Nominal System Voltage | 12/24V |
| Rated Charging Current | 20A |
| Battery Voltage Range | 8~32V |
| High Voltage Disconnection | 16V (24V x 2) |
| Duration for absorption charging | 2 hours |
| Charge Loop Voltage Drop | ≤0.29V |
| Self-consumption | ≤ 9.2mA 12V; ≤ 11.7mA 24V |
| Equalized Charging Voltage | AGM: 14.6V; GEL: No; FLd: 14.8V |
| Absorption Charging voltage | AGM: 14.4V; GEL: 14.2; FLd: 14.6V |
| Floating Charging voltage | AGM/ GEL/ FLd: 13.8V |
| Low Voltage re-connection (LVR) | AGM/ GEL/ FLd: 12.6V |
| Low Voltage Disconnection (LVD) | AGM/ GEL/ FLd: 10.8V |
| Operating Temperature Range | -20℃~55℃ (To run at full rated current continuously) |
| LCD Temperature Range | -20℃~70℃ |
| Humidity Range | ≤95% No condensation |
| Protection Class | IP30 |
| Dimension | 123*178*48 |
| Installation Hole | 108*120 ∅5 |
| Warranty | 1 Year |
The HydraPower Starter Kit includes a ROCKSOLAR 24V Solar DC Water Pump, a 400W Rigid Solar Panel Kit, a  12V 18Ah Deep Cycle LiFePO4 Battery with BMS system, and a 20A MPPT Solar Charge Controller. All these components work together to create a complete off-grid power system.
The 24V Solar DC Water Pump is powered by the 400W Rigid Solar Panel Kit included in the HydraPower Starter package. The panels convert sunlight into electricity, which then powers the pump.
The battery has a lifespan of over 2000+ cycles, ensuring reliable and sustained power for a long time. It's a great long-term investment for your off-grid power needs.
The 20A MPPT Solar Charge Controller manages the energy flow between the solar panels and the battery. It maximizes the energy harvested from the panels and ensures the battery is charged in an efficient and safe manner.
Yes, all the components in the HydraPower Starter kit are built to withstand harsh conditions. The solar panels have a weather-resistant design, and the battery is made to endure extreme temperatures, making the kit suitable for a variety of environments.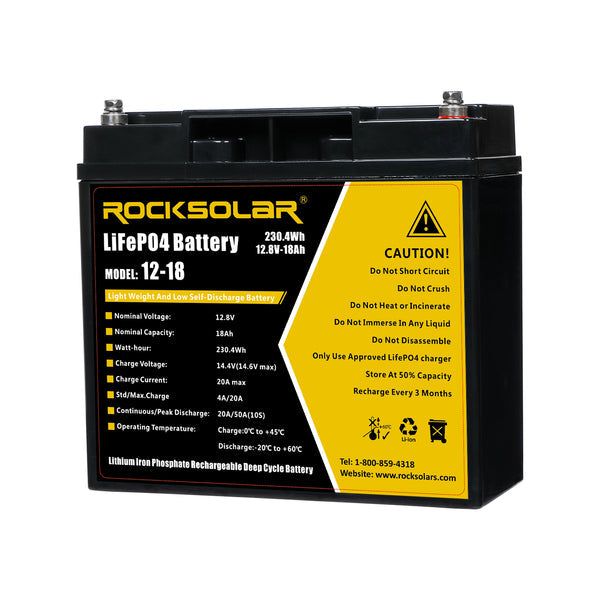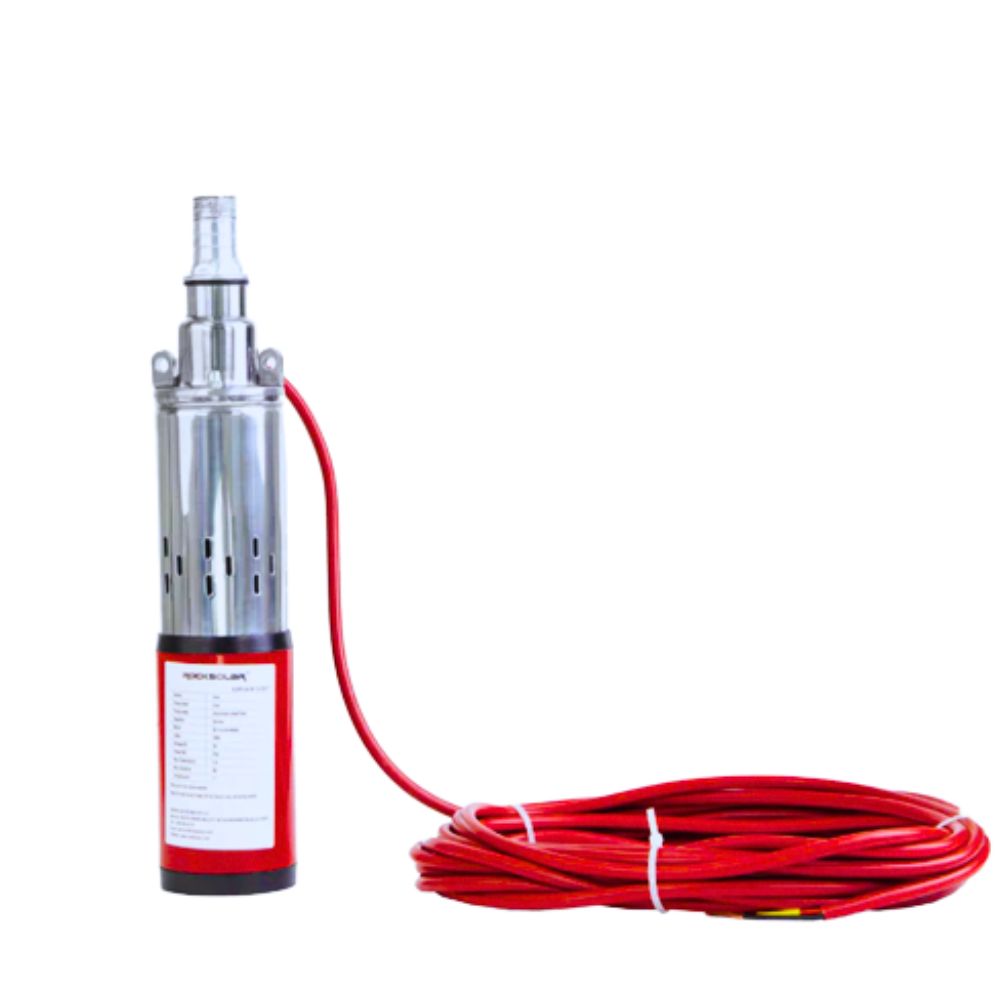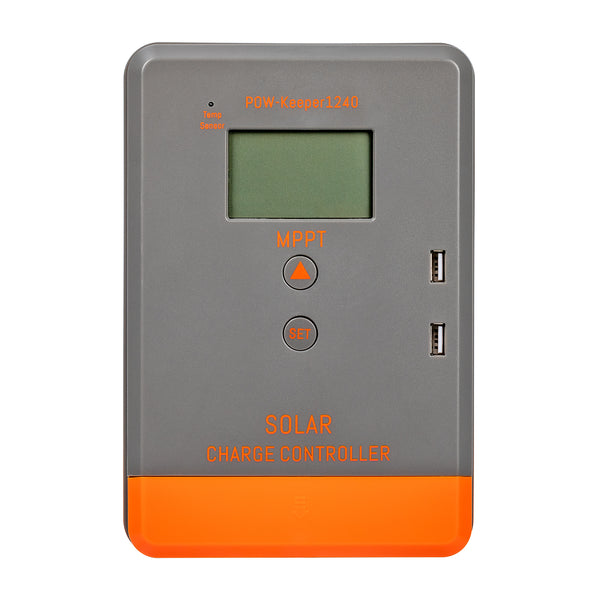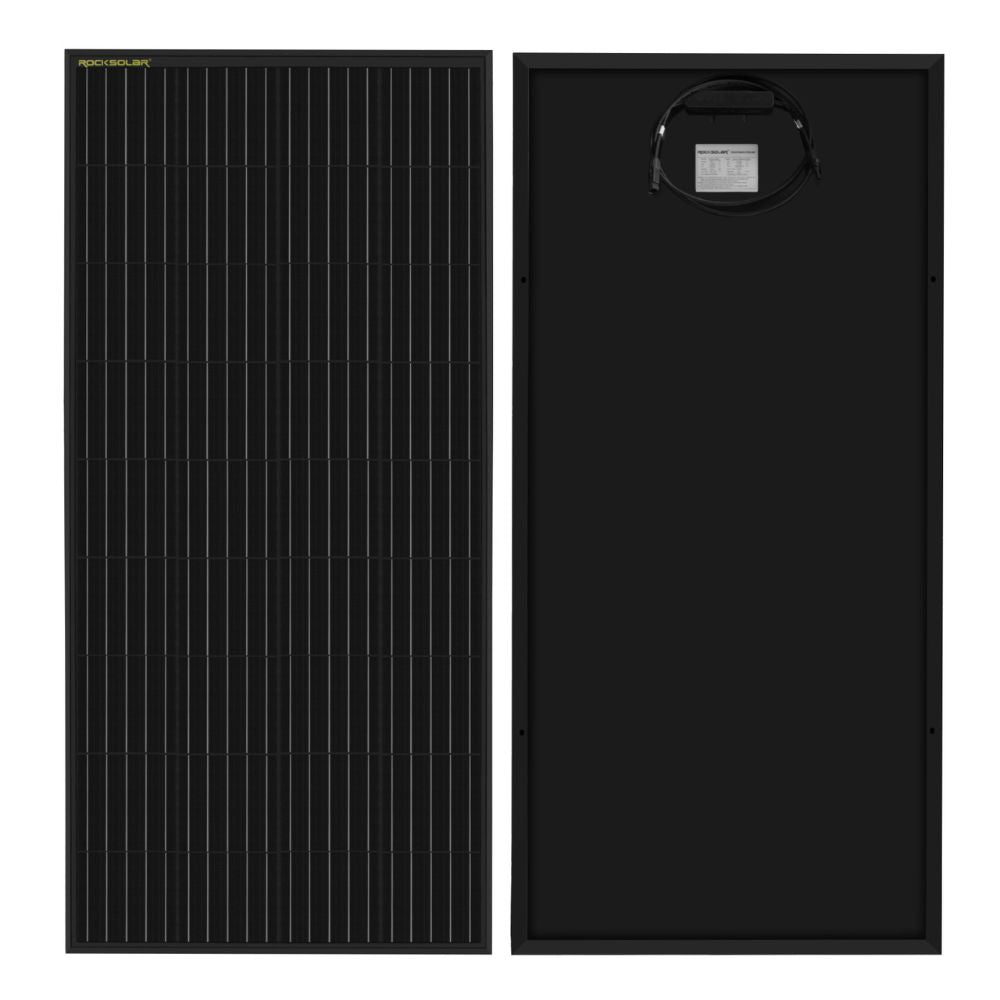 Exceptional Product
Exceptional product. It has made a world of difference to my off-grid energy needs.
Fantastic Solar Kit
This is a fantastic solar kit. All components are high quality and works flawlessly together.
Works Seamlessly
Everything works seamlessly together. Very happy with the results.
Best Solar Solution
One of the best solar solutions I've found. The charge controller works great. Recommended!
Reduced Energy Consumption
The efficient design has noticeably reduced energy consumption. Great product.