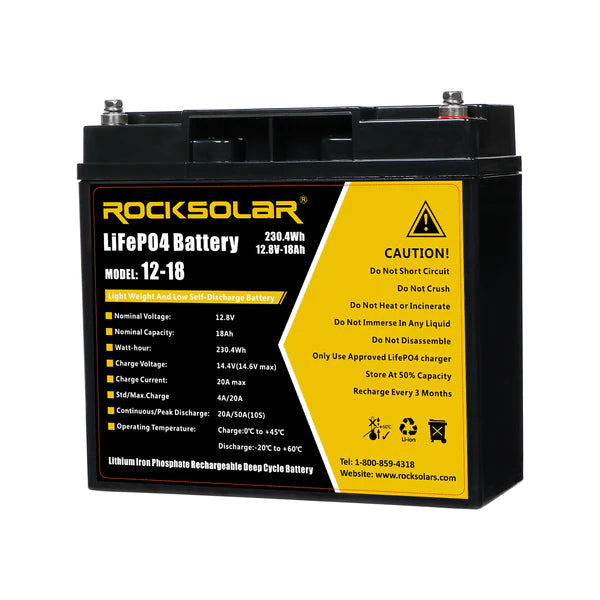 ROCKSOLAR 12V 18Ah Deep Cycle LiFePO4 Battery with BMS System
The 12V 18Ah Deep Cycle LiFePO4 Battery from ROCKSOLAR, the perfect solution for all your power needs. Whether you're looking for a reliable source of backup power for your home or on-the-go power for your outdoor adventures, our state-of-the-art battery has got you covered. With a high capacity of 18Ah and a stable 12V output, our LiFePO4 battery delivers consistent, reliable power that you can count on.
Shop Now
Rocksolar LiFePO4 Battery Benefits for Your Fishing Boat
Rocksolar LiFePO4 batteries offer a number of advantages that make them the best choice for fishermen.
Collapsible content
Lightweight

Rocksolar LiFePO4 batteries are usually lighter and have a higher power output than lead-acid batteries. increasing on the water both speed and agility.
A longer life

Up to 10X longer life span compared to lead-acid batteries.
Quick Charging Duration

Time to charge is a major factor of each and every battery. Lithium batteries charge significantly faster than lead acid. Plain and simple. Rocksolar LiFePO4 batteries can be charged in as fast as an hour.
Maintenance Free

Rocksolar LiFePO4 batteries are maintenance-free. Lithium batteries last up to 10 times longer than their lead-acid counterparts while still providing 80% capacity after 2000 cycles.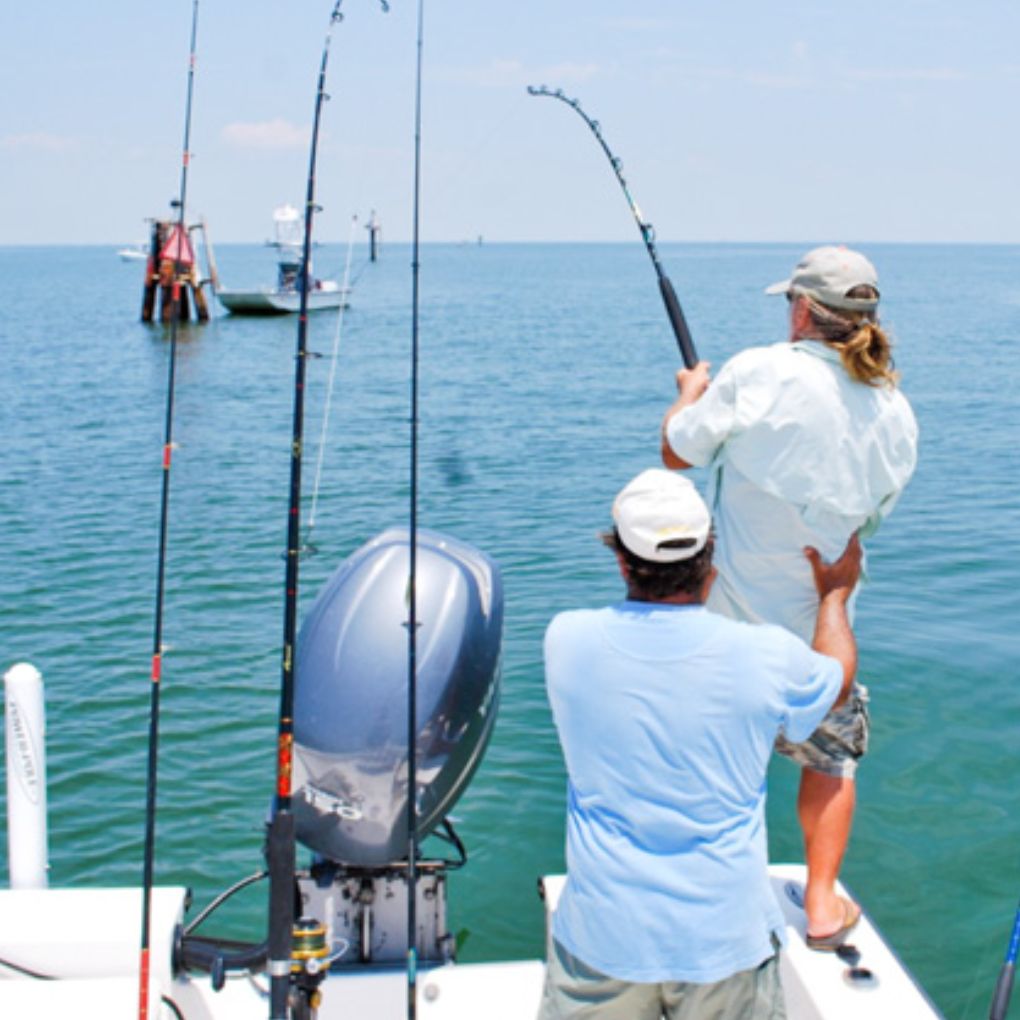 High-Performance LiFePO4 Batteries Let You Own The Sea
Whether you own a center console, a bassboat, a flats boat, or a kayak, Rocksolar LiFePO4 Battery are the reliable and high-performing solution you need to power your passion for fishing. With longer-lasting power and the capacity to power your entire fishing system, Rocksolar lithium batteries are the perfect choice for your next outing on the water. Discover the advantages that Rocksolar LiFePO4 Battery can bring to your boating experience today.
Choose your Fish Finder Batteries
| | | | |
| --- | --- | --- | --- |
| | LiFePO4 Battery 12V 50Ah | LiFePO4 Battery 12V 18Ah | LiFePO4 Battery 12V 10Ah |
| Product Dimensions | 9 x 5.4x 8.2 Inches; 5.9 Kilograms | 7.1 x 3 x 6.6 Inches; 2.04 Kilograms | 5.9 x 2.6 x 3.7 Inches; 1.27 Kilograms |
| Is Discontinued By Manufacturer | NO | NO | NO |
| Voltage | 12 Volts (DC) | 12 Volts | 12 Volts (DC) |
| Item Weight | 5.9 kg | 2.04 kg | 1.27 kg |
| Special features | Boat battery, Marine battery, Deep cycle, Wide working temperature: -20C -60C, Best trolling motor battery | Best fish finder battery, wide working temperature: -20C -60C, SLA replacement battery, Light weight, best ham radio battery | UB1280 replacement, fish finder battery, wide operating temperature: Discharge: -20C -60C, Charge: 0C- 40C, 12V Lithium Iron Phosphate, Deep cycle |