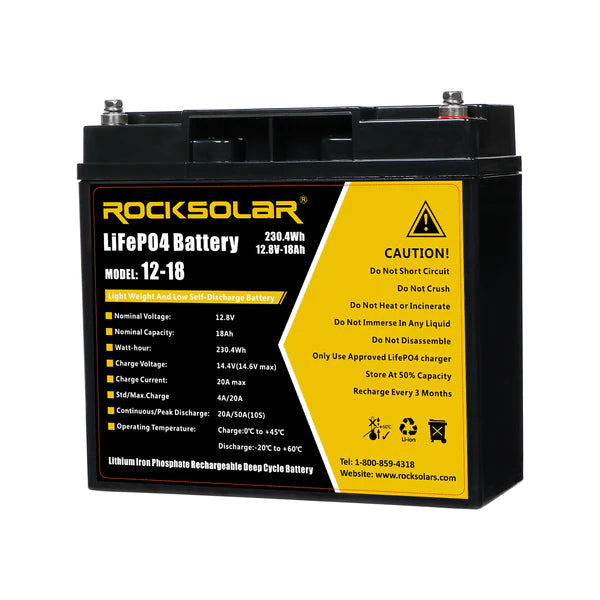 ROCKSOLAR 12V 18Ah Deep Cycle LiFePO4 Battery with BMS System
The 12V 18Ah Deep Cycle LiFePO4 Battery from ROCKSOLAR, the perfect solution for all your power needs. Whether you're looking for a reliable source of backup power for your home or on-the-go power for your outdoor adventures, our state-of-the-art battery has got you covered. With a high capacity of 18Ah and a stable 12V output, our LiFePO4 battery delivers consistent, reliable power that you can count on.
Shop Now
Why Choose ROCKSOLAR's Ham Radio Batteries?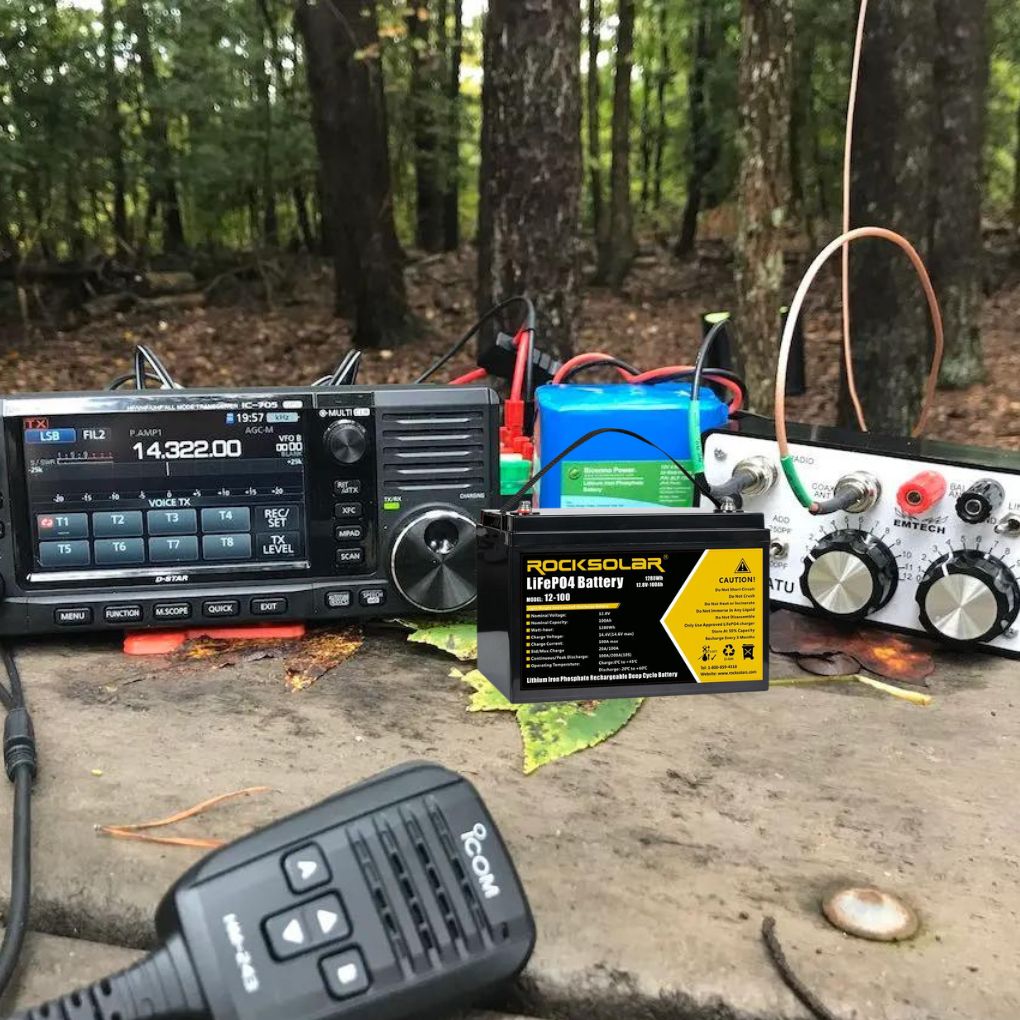 Long-lasting Power
Our LiFePO4 batteries are designed to provide deep cycle power, ensuring that you have long-lasting power for your ham radio equipment. This means you can stay connected and communicate with ease for extended periods of time.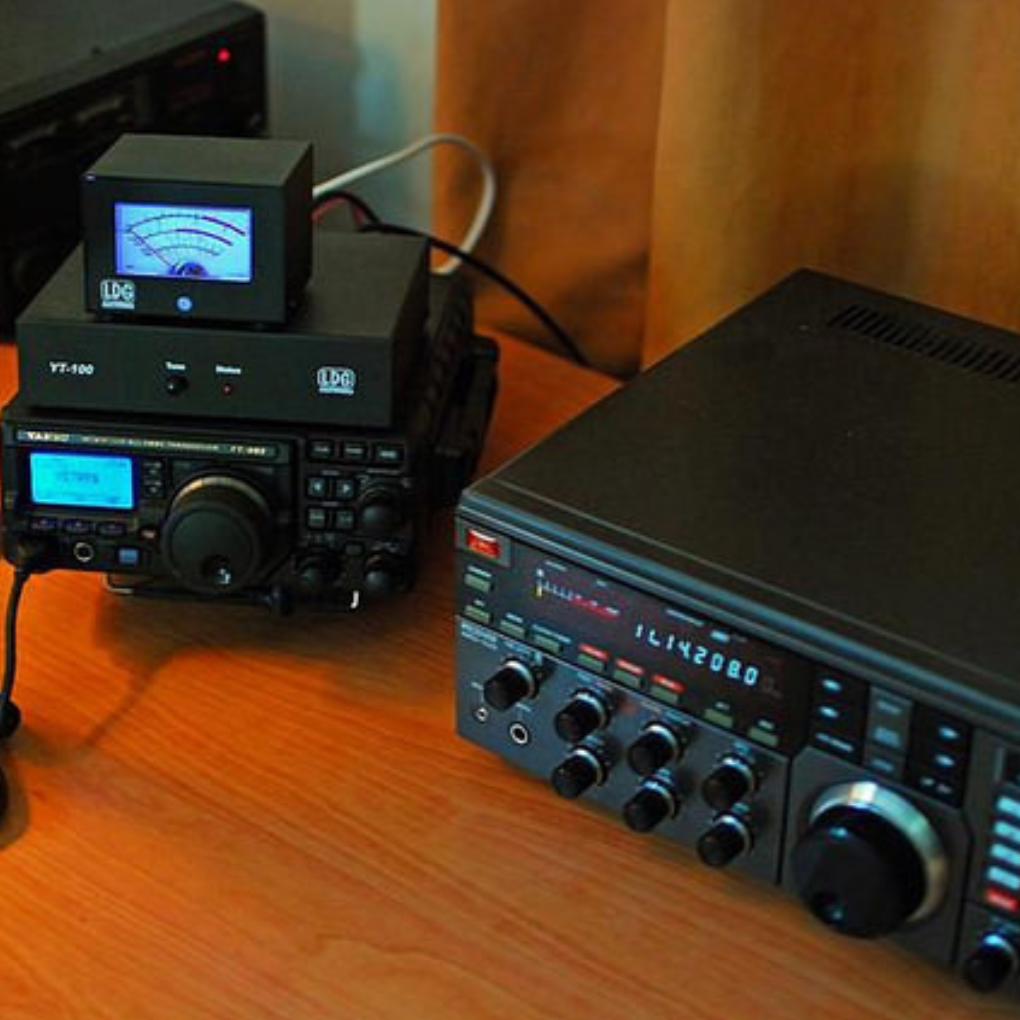 Built-in BMS System
Our batteries come equipped with a built-in BMS (Battery Management System) that ensures safe and efficient operation. This protects your batteries from overcharging, over-discharging, and other common battery-related issues, extending the life of your batteries and ensuring their reliable performance.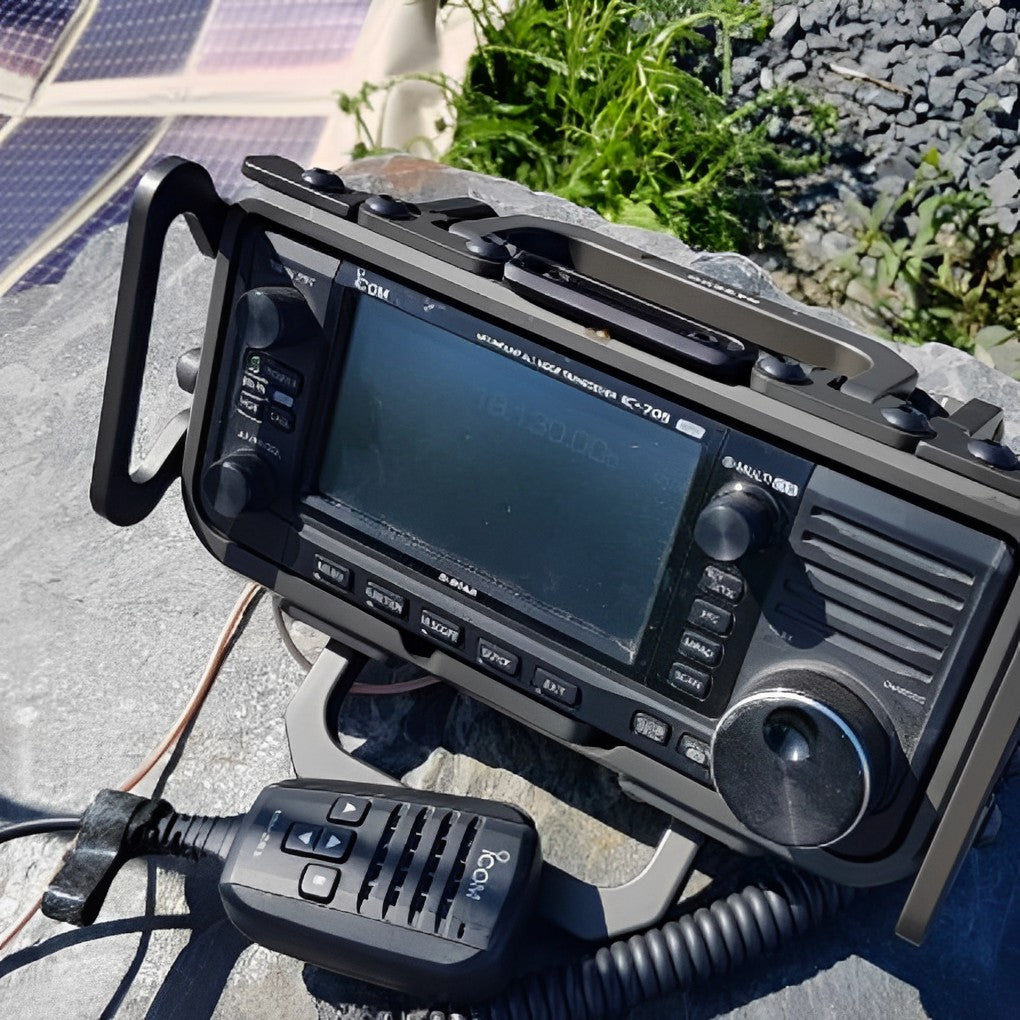 Multiple Models
We offer four different battery models to fit a wide range of applications. Whether you're looking for a compact 10Ah battery for your portable radio setup or a larger 100Ah battery for your base station, we've got you covered.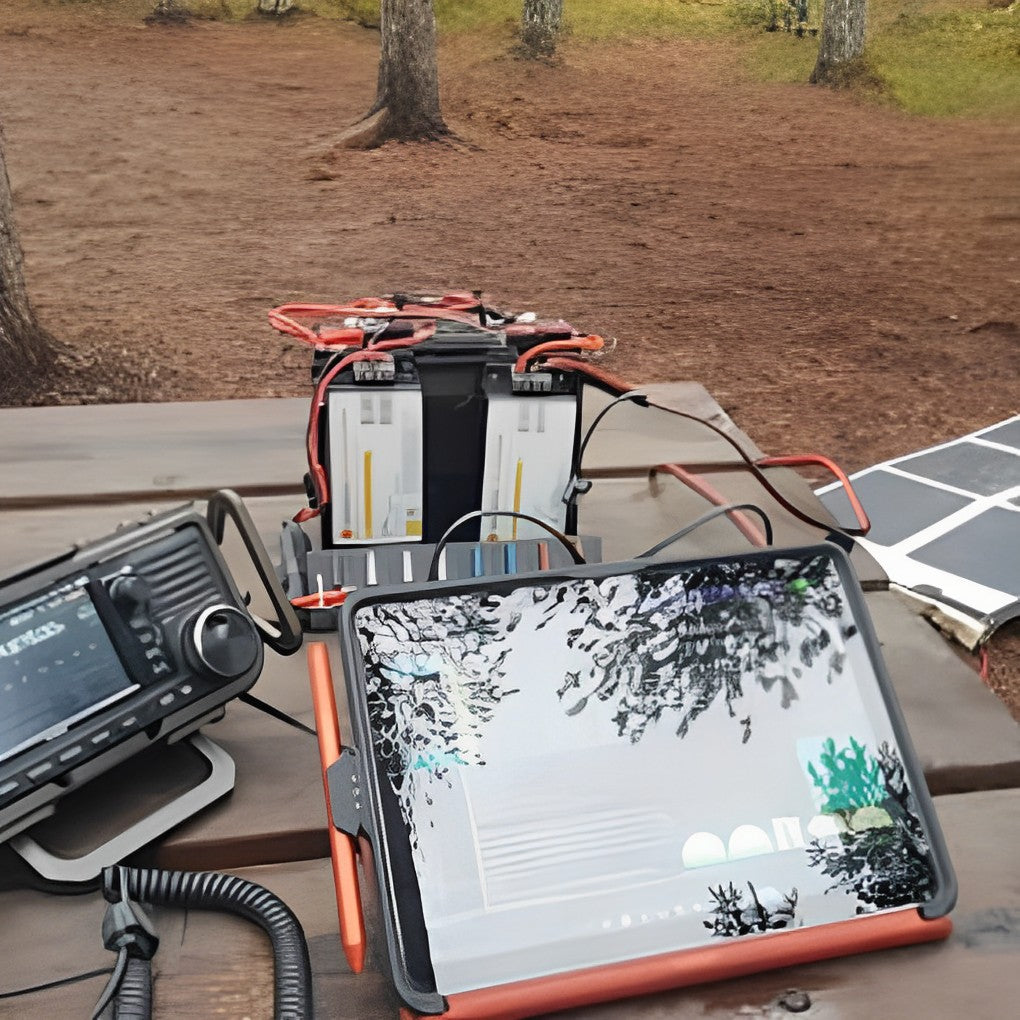 Rugged Design
Our batteries are built to last, with a rugged design that can withstand the demands of outdoor use and harsh weather conditions. This makes them ideal for amateur radio enthusiasts, emergency responders, and anyone else who needs a reliable power source for their communication equipment.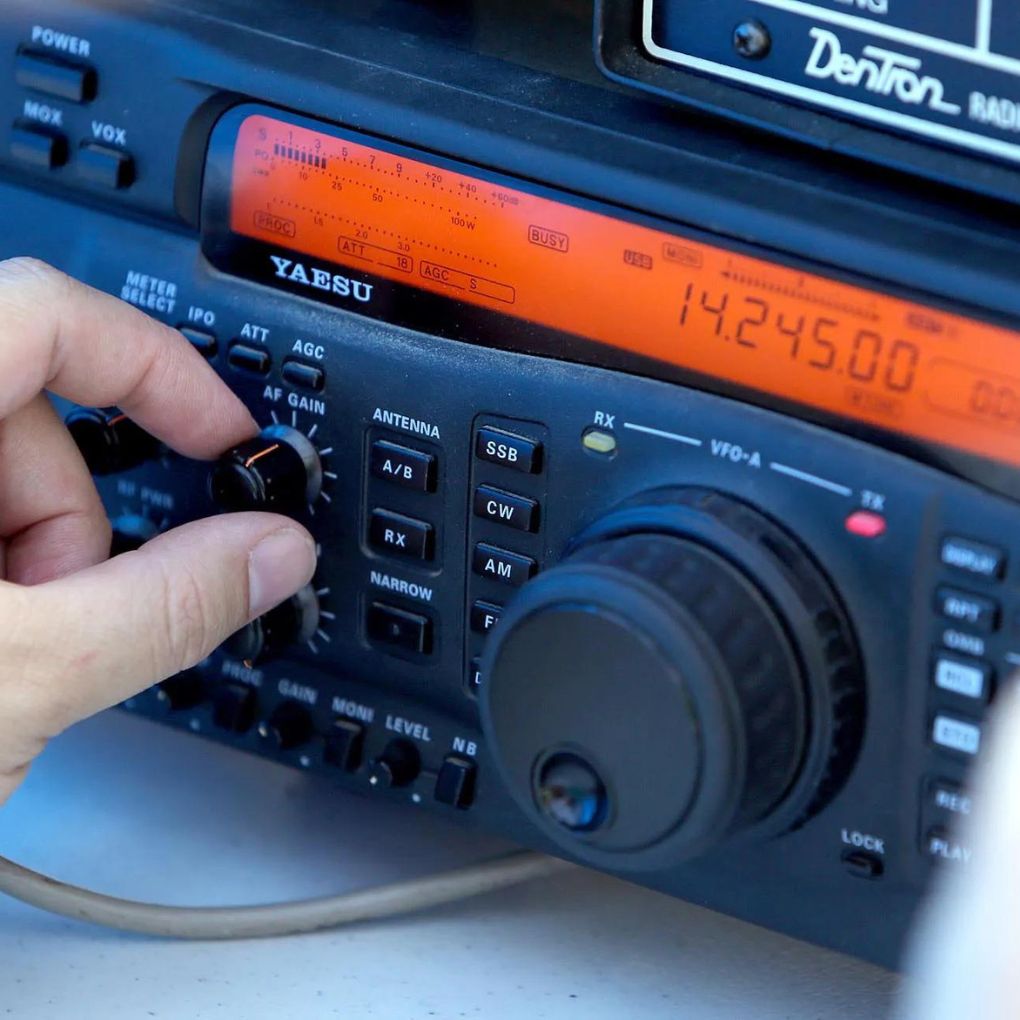 High-Quality Materials
At Rocksolar, we use only the highest quality materials and manufacturing processes to create our batteries. This ensures that our batteries deliver dependable performance and long-lasting reliability, even in the most demanding situations.
12V 10Ah LiFePO4 Battery

12V 18Ah LiFePO4 Battery

12V 50Ah LiFePO4 Battery

12V 100Ah LiFePO4 Battery

Manufacturer
ROCKSOLAR
ROCKSOLAR
ROCKSOLAR
ROCKSOLAR
Model
LiFePO4 Battery 12V 10Ah
LiFePO4 Battery 12V 18Ah
LiFePO4 Battery 50Ah
12V 100Ah Deep Cycle LiFePO4 Battery
Product Dimensions
5.9 x 2.6 x 3.7 Inches; 1.27 Kilograms
7.1 x 3 x 6.6 Inches; 2.04 Kilograms
9 x 5.4x 8.2 Inches; 5.9 Kilograms
12.99 x 6.81 x 8.66 Inches; 12.52 Kilograms
Batteries
1 Lithium Ion battery
1 Lithium Ion batteries required. (included)
1 Lithium Ion batteries required. (included)
1 Lithium Ion battery (included)
Is Discontinued By Manufacturer
No
No
No
No
Special features
UB1280 replacement, fish finder battery, wide operating temperature:
Discharge: -20C -60C, Charge: 0C- 40C, 12V Lithium Iron Phosphate, Deep cycle
Best fish finder battery, wide working temperature: -20C -60C, SLA
replacement battery, Light weight, best ham radio battery
Boat battery, Marine battery, Deep cycle, Wide working temperature: -20C
-60C, Best trolling motor battery
Temperature, short circuit, over-discharge, over-current & overcharge
protection, lightweight, quick charge, Wide working temperature range:
-20C- 60C, Deep Cycle, Marine battery for trolling motor
Voltage
12 Volts (DC)
12 Volts
12 Volts (DC)
12 Volts (DC)
Item Weight
1.27 kg
2.04 kg
5.9 kg
12.5 kg
How to Charge Your Ham Radio with A ROCKSOLAR Battery?