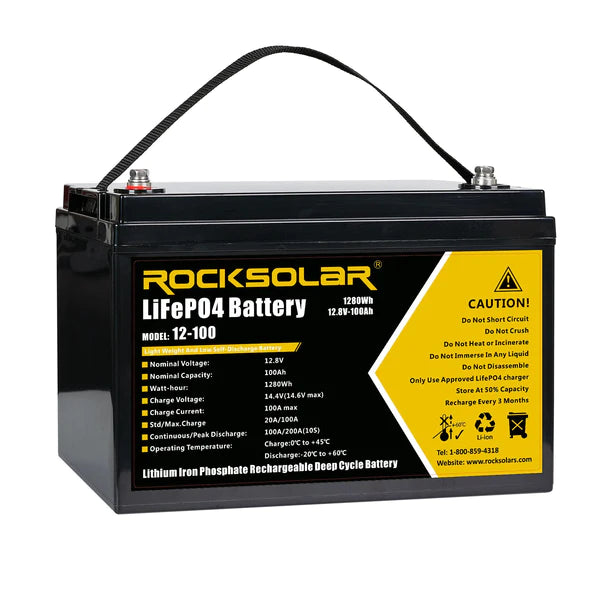 ROCKSOLAR 12V 100Ah Deep Cycle LiFePO4 Battery with BMS System
The 12V 100Ah LiFePO4 battery is a reliable and long-lasting power source for a wide variety of applications. This state-of-the-art battery provides consistent power throughout its entire 100 amp-hour capacity, thanks to its flat voltage curve, which ensures a steady power output as the battery discharges. Unlike similar-sized lead-acid batteries, this LiFePO4 battery won't dramatically drop in power output, ensuring that you get all the juice down to the last drop.
Shop Now
Why choose ROCKSOLAR Mobility Scooter & Wheelchair Batteries?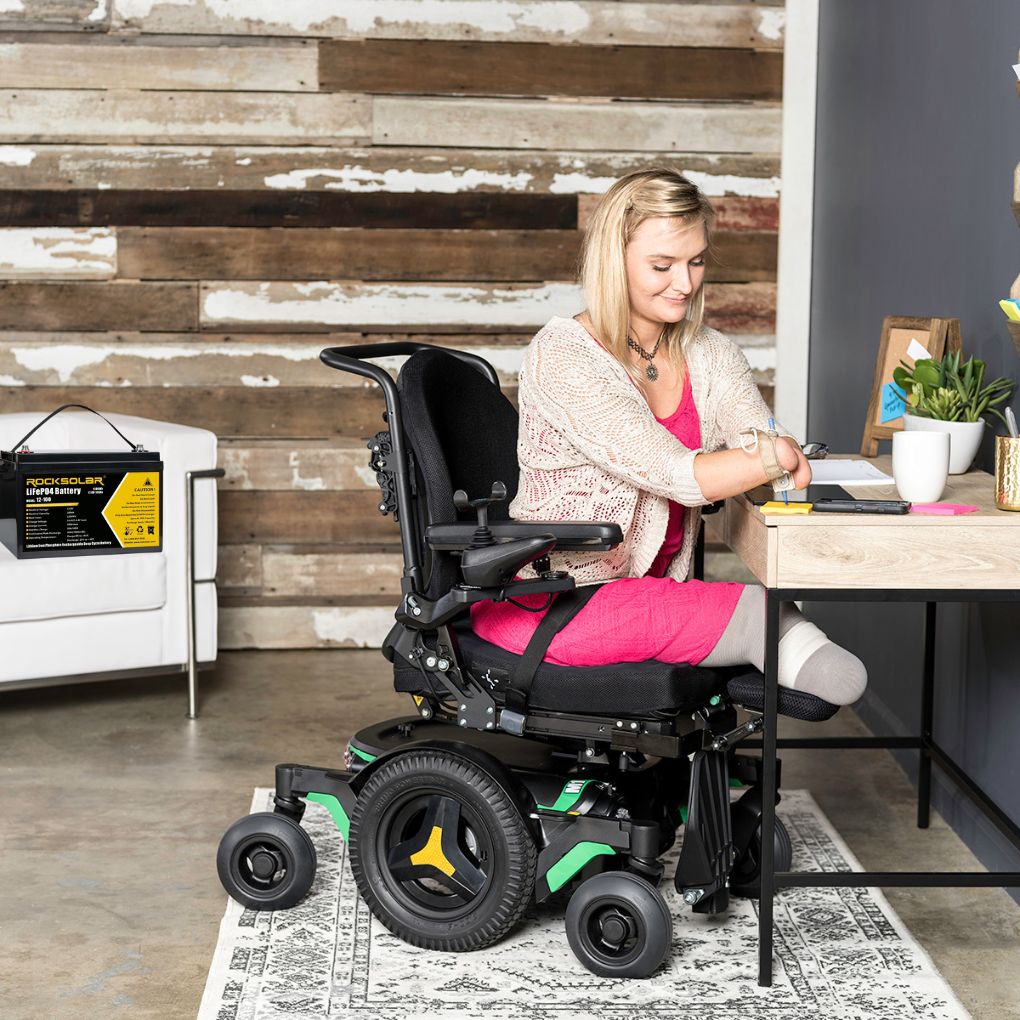 Long-Lasting Performance
Our LiFePO4 batteries are designed to deliver reliable and long-lasting power for mobility scooters and wheelchairs. With built-in BMS (Battery Management System), they ensure safe and efficient operation, giving you peace of mind during your daily activities.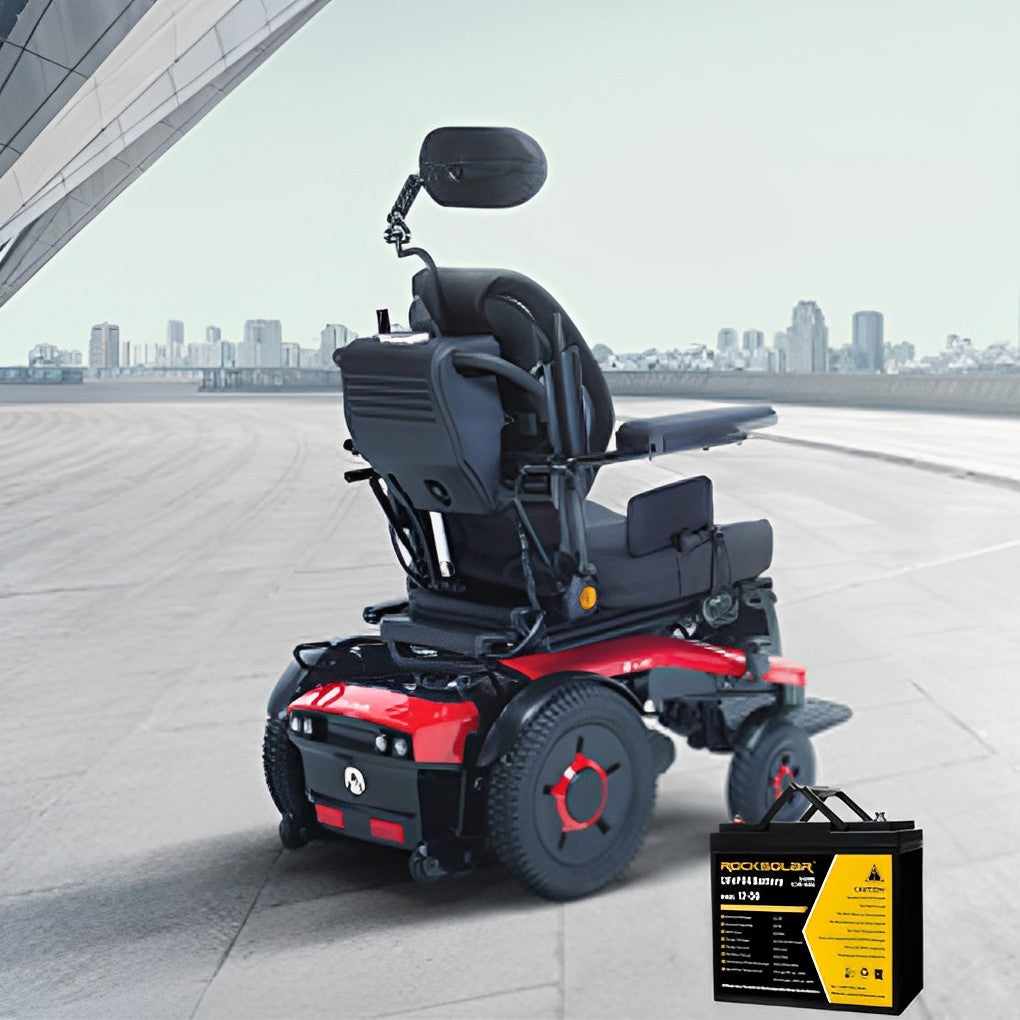 Lightweight and Compact
Our batteries are designed to be lightweight and compact, making them easy to handle and install on your mobility scooter or wheelchair. Their compact size also allows you to save space and maximize the available storage on your equipment.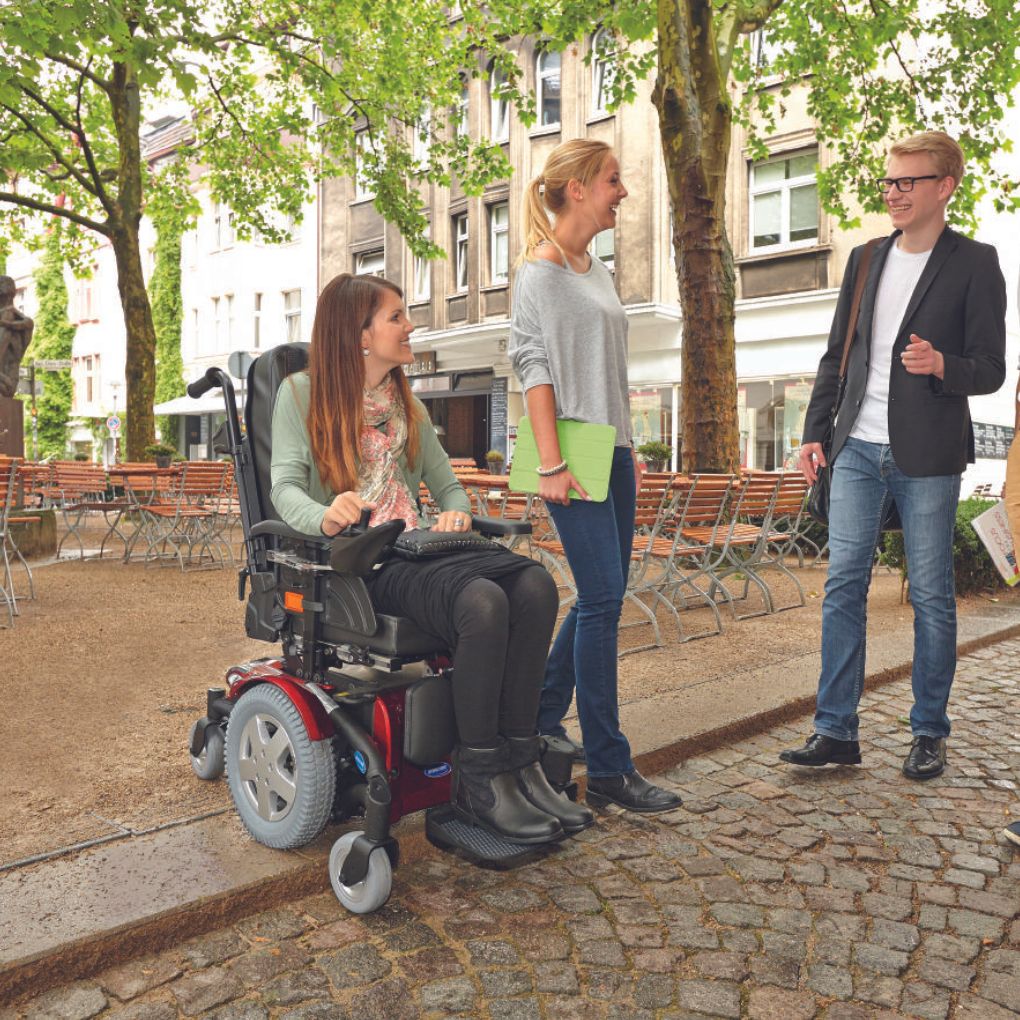 Deep Cycle Power
Our batteries provide deep cycle power, ensuring you get more hours of usage between charges. This makes them ideal for people who require extended periods of mobility without worrying about recharging.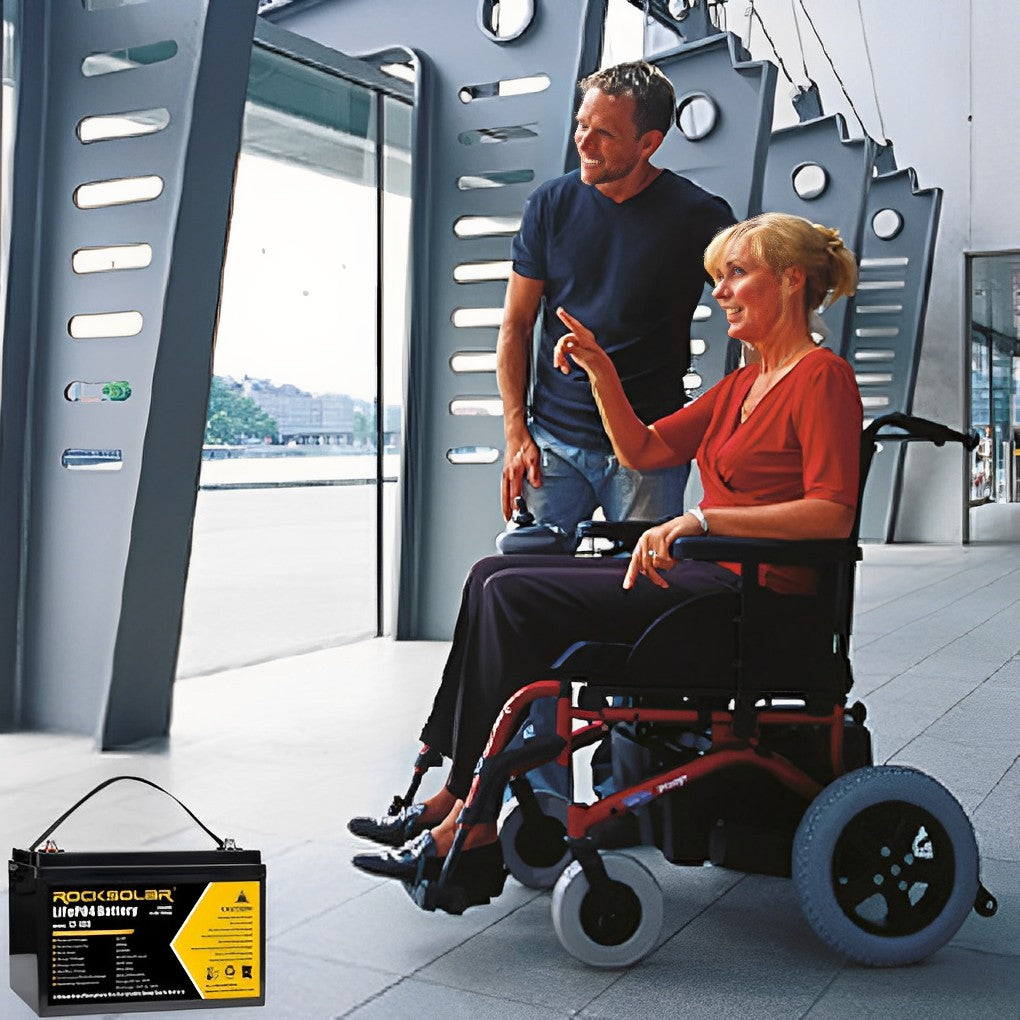 Wide Range of Applications
Our battery line-up includes four different models to fit a wide range of applications. Whether you need a compact 10Ah battery or a larger 100Ah battery, we have the perfect solution for you.
Eco-Friendly
Our batteries are eco-friendly and contribute to reducing the carbon footprint. They are designed to be reusable, making them a cost-effective and sustainable solution for mobility scooter and wheelchair batteries.
12V 10Ah LiFePO4 Battery

12V 18Ah LiFePO4 Battery

12V 50Ah LiFePO4 Battery

12V 100Ah LiFePO4 Battery

Manufacturer
ROCKSOLAR
ROCKSOLAR
ROCKSOLAR
ROCKSOLAR
Model
LiFePO4 Battery 12V 10Ah
LiFePO4 Battery 12V 18Ah
LiFePO4 Battery 50Ah
12V 100Ah Deep Cycle LiFePO4 Battery
Product Dimensions
5.9 x 2.6 x 3.7 Inches; 1.27 Kilograms
7.1 x 3 x 6.6 Inches; 2.04 Kilograms
9 x 5.4x 8.2 Inches; 5.9 Kilograms
12.99 x 6.81 x 8.66 Inches; 12.52 Kilograms
Batteries
1 Lithium Ion battery
1 Lithium Ion batteries required. (included)
1 Lithium Ion batteries required. (included)
1 Lithium Ion battery (included)
Is Discontinued By Manufacturer
No
No
No
No
Special features
UB1280 replacement, fish finder battery, wide operating temperature:
Discharge: -20C -60C, Charge: 0C- 40C, 12V Lithium Iron Phosphate, Deep cycle
Best fish finder battery, wide working temperature: -20C -60C, SLA
replacement battery, Light weight, best ham radio battery
Boat battery, Marine battery, Deep cycle, Wide working temperature: -20C
-60C, Best trolling motor battery
Temperature, short circuit, over-discharge, over-current & overcharge
protection, lightweight, quick charge, Wide working temperature range:
-20C- 60C, Deep Cycle, Marine battery for trolling motor
Voltage
12 Volts (DC)
12 Volts
12 Volts (DC)
12 Volts (DC)
Item Weight
1.27 kg
2.04 kg
5.9 kg
12.5 kg