ROCKSOLAR Portable Outdoor LED Lights
ROCKSOLAR portable outdoor LED lights, you can enjoy brilliant lighting wherever you are, no matter how late it is. LED lights are ideal for job sites, backyard patios, camping trips, and photography - offering you the convenience of portability but the power that you can always expect from ROCKSOLAR products.
WHICH PORTABLE LED LIGHT IS RIGHT FOR YOU?
If you're looking more for a smaller light that can create backyard ambience, guide your way while fishing, or provide some light while making a campfire, then an LED bulb might be the perfect choice. However, if you're looking to illuminate bigger jobs like work sites, sports games, nighttime photoshoots, or large campsites, then you may want to check out the LED adjustable floodlight.
COMPATIBILITY WITH PORTABLE POWER STATIONS
Our portable adjustable LED floodlights are great to use paired with our Portable Power Stations to be used in work situations, camping, outdoors, emergencies, painting, photography & so much more. You can choose between the 20W or 15W, depending on the size of the job.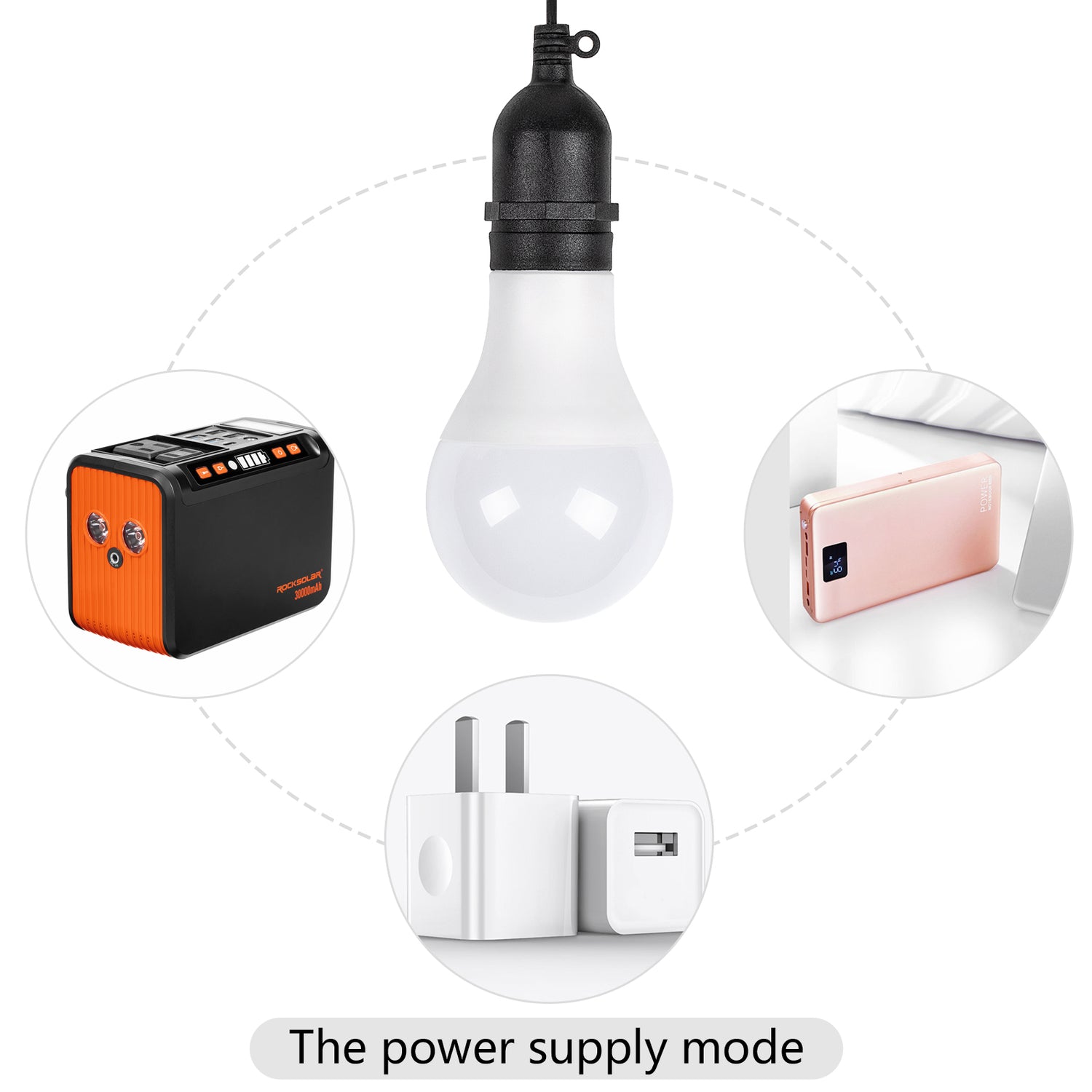 As well, our LED bulbs can be paired with portable power stations as they can provide light so long as they have access to a USB port, perfect for camping, hiking, fishing, emergencies, and backyard ambiance - available in DC 5V and DC 12V.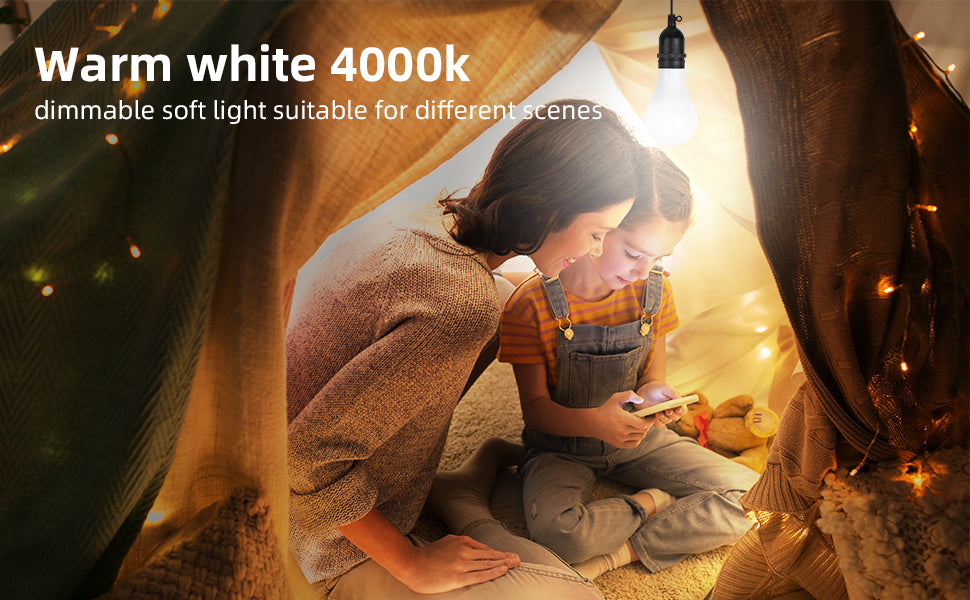 Whether you're looking for a light source during an emergency or need to illuminate your worksite to get the job done, ROCKSOLAR has you covered with our Portable Outdoor LED Lights - and enjoy all the power and portability when you pair them with our Power Stations. No matter the scenario, ROCKSOLAR has you covered and connected.
Best Seller from ROCKSOLAR