Up to 50% off already applied. Use code HOLIDAY23 for an extra 15% off!
Regular price
$511.00 USD
Regular price
$751.00 USD
Sale price
$511.00 USD
Unit price
per
Sale
Sold out
Peak Efficiency: Over 22% conversion with monocrystalline cells.
Light & Slim: Each panel is 3.42 pounds and 20mm thick.
Flexibility: Suitable for curved surfaces.
Weatherproof: IP68 rating and protective PET film.
Voltage Stability: 23.4V open circuit, 18V peak.
Multi-Use: Great for RVs, boats, off-grid setups.
Size: 1025x510x20 mm per panel.
Temperature Range: -20°C to 70°C operation.
Bundle: Includes 4x 100W panels.
Warranty: 5-year coverage.
Free
Local Shipping
5-year Hassle Free
Warranty
Lifetime Customer
Support
Share
View full details
Description

Includes
Specifications
FAQ
Downloads
Reviews
Introducing the powerful quartet from ROCKSOLAR, a bundle that embodies the zenith of solar technology and innovation. Experience unmatched energy freedom and sustainability with our 400W 4-Pack Flexible Solar Panels, specifically curated for those who demand more from their renewable energy sources.
Unparalleled Features
Optimum Efficiency: Crafted using premium monocrystalline silicon cells, each panel delivers a superior energy conversion rate, ensuring you harness the sun's power to the fullest.
Feather-Light & Compact: Designed for mobility, each panel weighs just 3.42 pounds with dimensions of 1025x510x20 mm, offering flexibility without compromising on efficiency.
All-Weather Resilience: With an IP68 rating and fortified with a frosted PET film, our panels are engineered to withstand diverse weather conditions, guaranteeing consistent energy yield.
ETFE Surface:

 

Renowned for its durability and excellent light transmittance, ensuring prolonged efficiency and resilience.
Intuitive Charging:

 

Simply place under direct sunlight and power your 12V-22V devices effortlessly and safely.
Unmatched Flexibility: The inherent bendability of these panels allows seamless installations on varied surfaces, making them perfect for boats, RVs, and other non-conventional terrains.
Wide-Ranging Applications: From powering up off-grid setups and marine applications to camping adventures and fieldwork charging, these panels are your reliable power companions.
Over 15 Year Service Life

 

guaranteed and 5 Year Manufacturer Warranty.
Experience the Power of Four
When four ROCKSOLAR 100W panels come together, the result is a robust 400W energy powerhouse. Whether it's to power up a larger off-grid cabin, an extensive marine vessel, or an emergency backup for your home, this 4-pack bundle promises reliability and peak performance.
Seamless Connectivity for 400W Output
Connecting the panels to harness the complete 400W is straightforward. Use the included connectors and cables to link them in parallel, ensuring uniform sunlight exposure for consistent power generation. Remember, with great power comes the need for proper management; always refer to the user manual for the best setup practices.
Suitable for:
Extensive Off-Grid Setups & Cabins
Large Boats & Marine Vessels
RVs & Caravans on Long Journeys
Emergency Power Backups
Fieldwork & Remote Job Sites
Green Energy Projects & Initiatives
Choose the ROCKSOLAR 400W 4-Pack and elevate your solar energy experience. It's not just about harnessing sunlight; it's about ensuring power, reliability, and peace of mind, no matter where you are.
4 x ROCKSOLAR 100W 12V Flexible Monocrystalline Solar Panel
4 x 1m long MC4 to Battery Clips Cable
4 x 50cm long MC4 to DC5521 Cable
16 x Carabiners
16 x Cupulas/Suction Cups
4 x DC5.5/2.1 to DC3.5/1.35 Connector
4 x DC5.5/2.1 to DC5.5/2.5 Connector
4 x DC5.5/2.1 to DC8.0*5.5*0.8 Connector
1 x User Manual for the Solar Panel
Technical Specifications
| 100W 12V Flexible Monocrystalline Solar Panel Specification | Details |
| --- | --- |
| Model | RSF100W |
| Type | ETFE Monocrystalline silicon |
| Rated Power | 100W |
| Open Circuit Voltage(Voc) | 23.4V |
| Peak Power Voltage(Vmp) | 18V |
| Convert Efficiency | ≥22% |
| Short Circuit Current(Isc) | 6.1A |
| Current at Maximum Power (Imp) | 5.56A |
| Size | 1025x510x20 mm |
| Weight | 3.42 pounds (1.85kg) |
| Operating Temperature | -20~70 °C |
| Material | ETFE surface monocrystalline silicon integrated laminated solar panel |
Each panel in the 4-Pack utilizes advanced high-efficiency monocrystalline silicon technology, ensuring peak energy conversion and robust solar absorption.
Each panel in the bundle weighs 3.42 pounds, making the total weight of the 4-Pack approximately 13.68 pounds. Their lightweight design facilitates easy handling and installation.
Absolutely! Every panel boasts an IP68 rating and features a protective frosted PET film, ensuring they perform consistently and efficiently across temperatures ranging from -20 to 70 °C, even in challenging weather situations.
Designed for adaptability, each panel in the 4-Pack can bend, making them suitable for installation on varied and non-flat surfaces such as boats, RV roofs, and other curved areas.
For maximizing the combined 400W output, connect all four panels in parallel using the provided connectors. This keeps the voltage consistent while increasing the current. Ensure that all panels receive uniform sunlight and are free from obstructions or shading for peak performance.
The 400W bundle is perfect for a broad spectrum of uses, from powering larger off-grid setups, extensive marine vessels, and RVs on prolonged journeys to providing emergency backup power, charging at remote job sites, and supporting green energy initiatives.
Yes, the ROCKSOLAR 400W 4-Pack Flexible Solar Panels come with a comprehensive 5 year warranty, emphasizing our dedication to quality and customer satisfaction.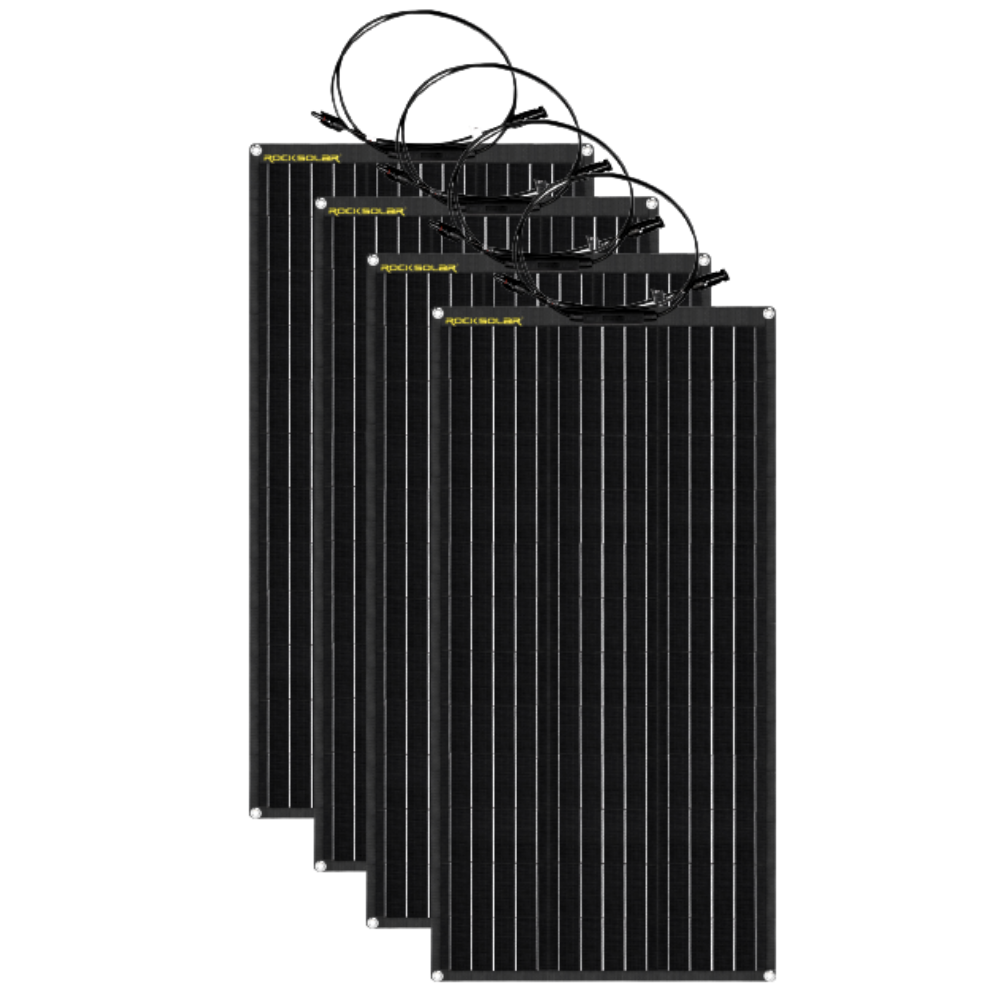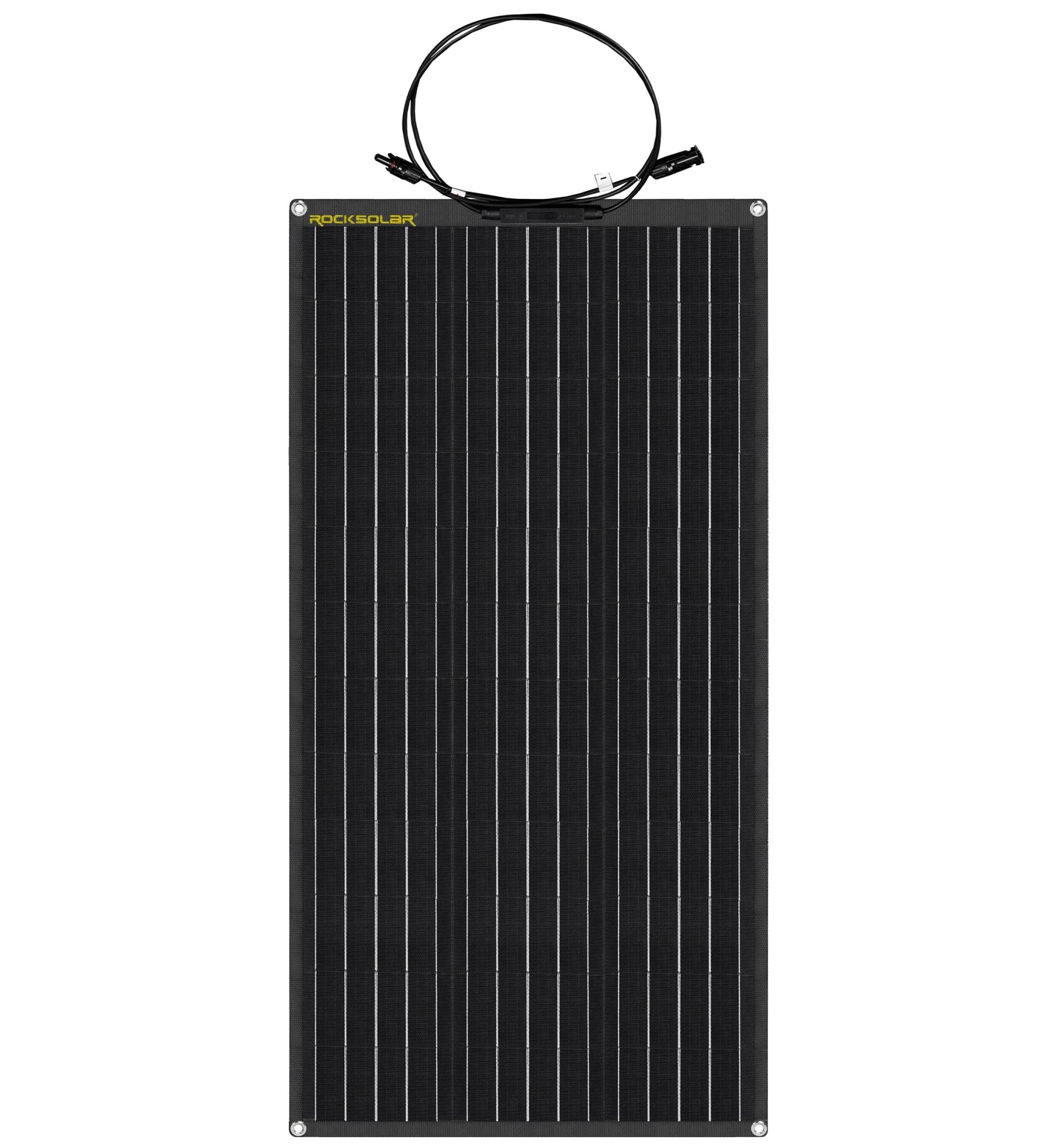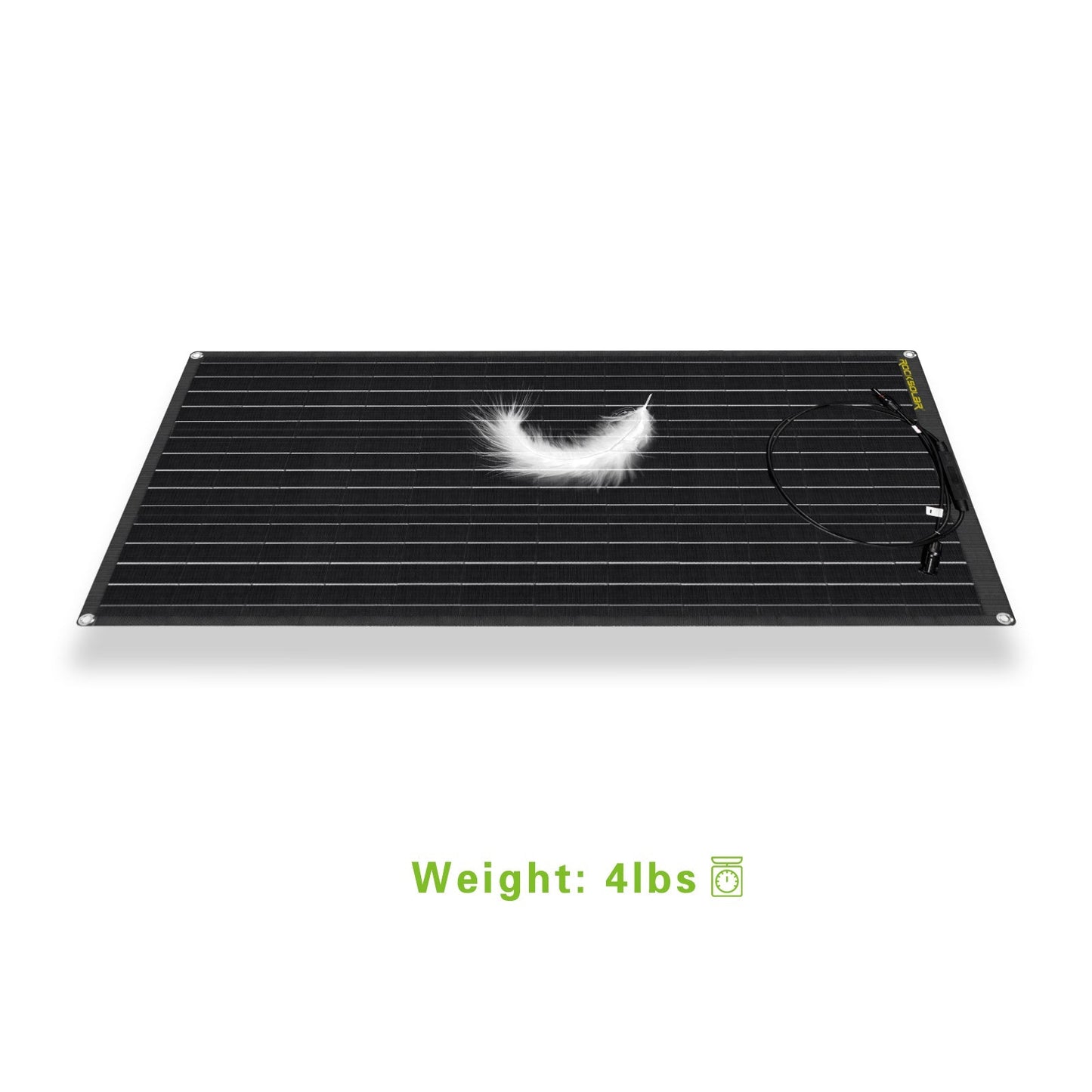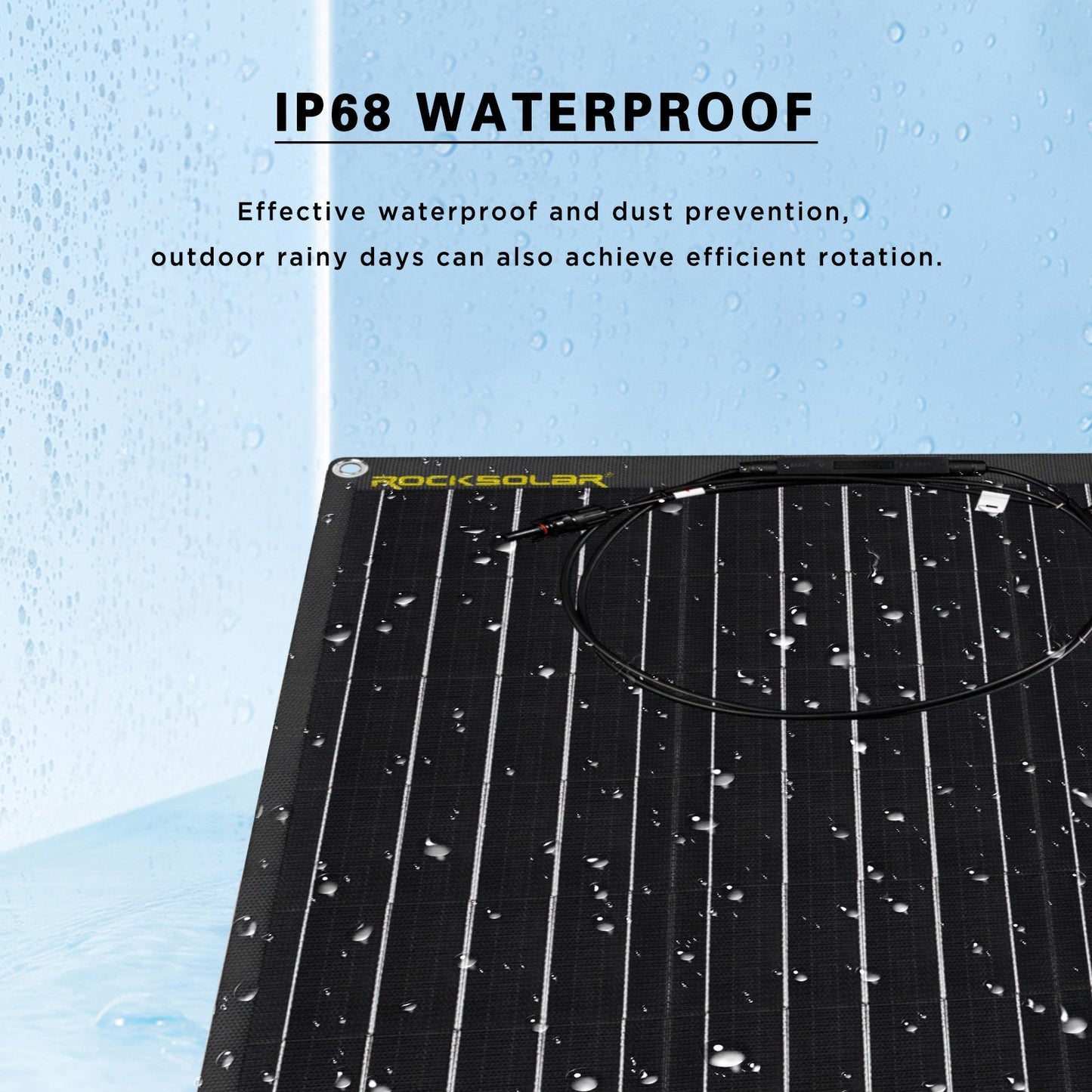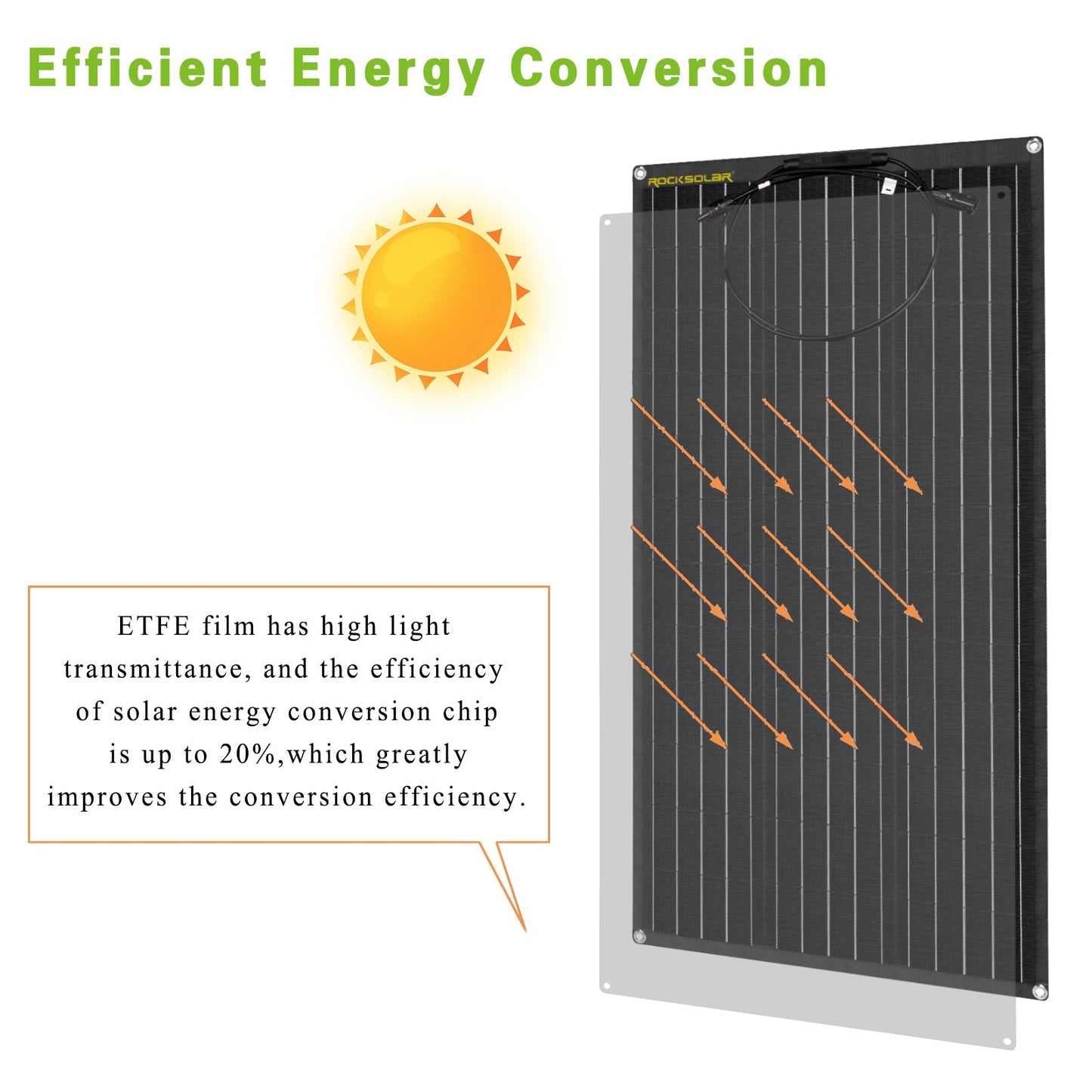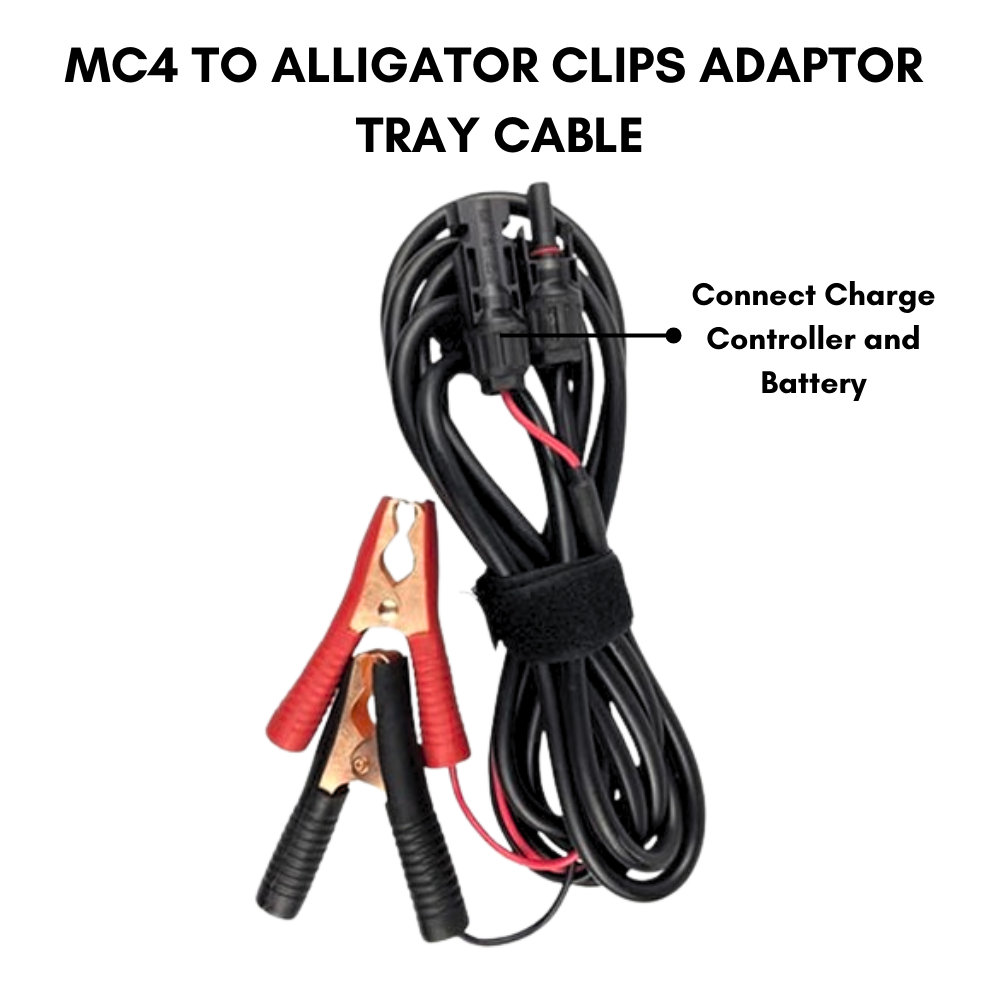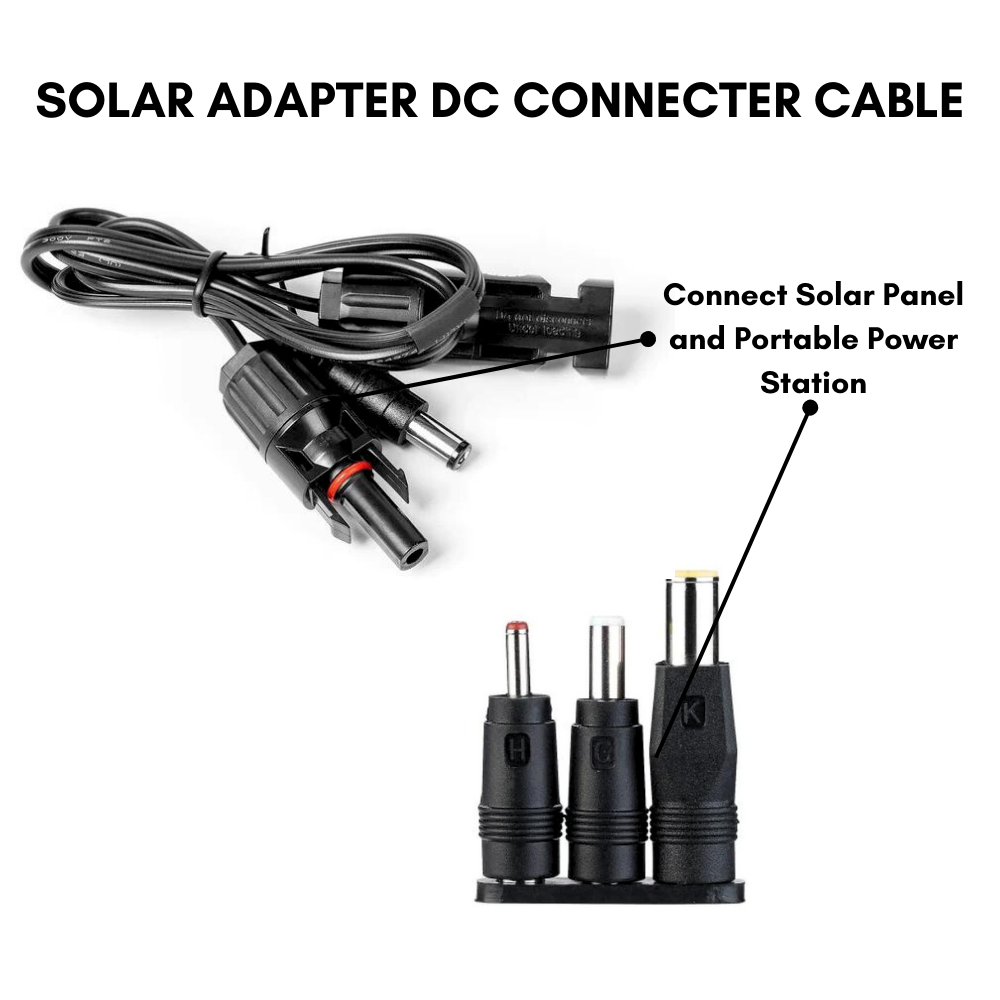 Way to Go
Crazy thin and light, ROCKSOLAR 400W panels are the way to go for mobile solar setups!
Incredible Panels
OMG, ROCKSOLAR 400W 4Pcs panels are incredible. So flexible and lightweight, they're perfect for my needs.
Perfect for Camping
Just got my ROCKSOLAR 400W panels - they're super thin and light! Perfect for my camping trips.
Da Bomb
These ROCKSOLAR 400W flex panels are da bomb! Ultra thin, lightweight, and mad efficient - I love 'em.
Stoked!
Totally stoked about my ROCKSOLAR 400W panels! Ultra lightweight and thin, they fit my camper like a glove.