Up to 50% off already applied. Use code HOLIDAY23 for an extra 15% off!
Regular price
$773.00 USD
Regular price
$976.00 USD
Sale price
$773.00 USD
Unit price
per
Sale
Sold out
100W 12V Rigid Solar Panel (x6)Features:
High Performance: 100W Monocrystalline cells for superior efficiency.
Robust Build: Made from durable Monocrystalline Silicon.
Weatherproof: IP65 rating ensures reliability in various conditions.
Dimensionally Convenient: Measures 76 x 67 x 3 cm, simplifying installation.
Extended Warranty: Comes with a 10-year product warranty.
60A MPPT Solar Charge Controller Features:
Efficient: 60A MPPT for optimal performance.
Compatible: Suits various systems and batteries.
Simple Setup: User-friendly.
Safe: Built-in protections.
1-Year Warranty: Guaranteed support.
Free
Local Shipping
10-year Hassle Free
Warranty
Lifetime Customer
Support
Share
View full details
Description

Includes
Specifications
FAQ
Downloads
Reviews
ROCKSOLAR 600W 12V/24V Rigid Solar Panel Kit with 60A MPPT Charge Controller
Experience unparalleled solar efficiency with the ROCKSOLAR 600W Rigid Solar Panel Kit (6X100W). Engineered for both off-grid and on-grid systems, this robust kit is perfect for homes, RVs, cabins, and marine applications, promising reliability and high performance in diverse settings.
Features of the 600W 12V/24V Rigid Solar Panels
Peak Performance: Utilizes six 100W monocrystalline panels for higher energy yield and conversion efficiency.
Durably Built: Each panel is crafted to withstand challenging environments and weather conditions.
Flexible Use: Suitable for various applications, from residential to commercial and mobile systems.
Sustainable Solution: Reduces environmental impact with clean, renewable energy.
Over 25 Year Service Life

 

guaranteed and 10 Year Manufacturer Warranty.
The ROCKSOLAR 600W Solar Panels combine powerful output and steadfast resilience, making them an ideal solution for achieving energy autonomy and promoting green living.
60A MPPT Solar Charge Controller Benefits
Enhanced Energy Harvesting: Advanced MPPT technology maximizes solar panel efficiency and energy collection.
Broad Battery Support: Compatible with Lithium and Lead Acid batteries; suitable for both 12V and 24V systems.
Comprehensive Protection: Safeguards against overcharging, short circuits, and reverse polarity, enhancing system safety.
User-Friendly Interface: Simplifies monitoring and control, offering an intuitive and responsive user experience.
The 60A MPPT Charge Controller elevates your solar system's effectiveness, ensuring optimal power utilization and prolonging battery health.
Dimensions and Specifications
600W 12V/24V Rigid Solar Panels: Six panels each with the dimensions of 76 x 67 x 3 cm
60A MPPT Solar Charge Controller: Size: 123 x 178 x 48 mm
By integrating the ROCKSOLAR 600W Solar Panels with the 60A MPPT Charge Controller, you harness a dynamic and efficient solar power solution, ready to meet the increasing energy demands of contemporary life, while contributing to a cleaner, greener planet.
ROCKSOLAR 600W 12V Rigid Monocrystalline Solar Panel

6 x ROCKSOLAR Black Diamond 100W 12V Monocrystalline Rigid Solar Panel
6 x MC4 Connectors
1 x User Manual for the Rigid Solar Panel

ROCKSOLAR 60A MPPT Solar Charge Controller

1 x ROCKSOLAR 60A MPPT Solar Charge Controller
1 x User Manual for the Charge Controller

Accessories

1 x 10-feet 10 AWG solar extension cable with MC4 connectors
5 x Y Branch Connectors MMF+FFM Pair
6 x Z-Bracket Mount System
Technical Specifications
ROCKSOLAR Black Diamond 100W 12V Monocrystalline Rigid Solar Panel Specification
Details
Manufacturer
ROCKSOLAR TECHNOLOGY LLC
Place of Business
1-800-858-4318
Part Number
1
Product Dimensions
76 x 67 x 3 cm
Item model number
RSRIG100-001
Size
100W Rigid Solar Panel
Style
Compact
Material
Monocrystalline Silicon
Voltage
12 Volts (DC)
Amperage Capacity
5.56 Amps
Maximum Power
100 Watts
Certification
Energy Star
Usage
Residential, Commercial, industrial, off grid, solar energy, RV, cottage, Boat, solar ventilation, solar powered pump, solar lighting
Included Components
100W Rigid Solar Panel, MC4 Connectors
Batteries Required?
No
Warranty Description
10 Years From Date Of Purchase
Item Weight
6.48 kg
60A MPPT Solar Charge Controller Specification
Details
Model
POW-M60-PRO
PV Input
Max Open Voltage of PV Module: 100Vdc
MPP Tracking Efficiency
99.50%
Max PV Power
800W for 12V system, 1600W for 24V system
Charge Mode
Charge Algorithm: 3 Stage (Bulk, Absorption, Float)
Battery Type
Lithium and Lead Acid Battery
Nominal System Voltage
12/24V
Rated Charging Current
60A
Battery Voltage Range
8~32V
High Voltage Disconnection
16V (24V x 2)
Duration for Absorption Charging
2 hours
Charge Loop Voltage Drop
≤0.29V
Self-consumption
≤ 9.2mA 12V; ≤ 11.7mA 24V
Equalized Charging Voltage
AGM: 14.6V; GEL: No; FLd: 14.8V
Absorption Charging Voltage
AGM: 14.4V; GEL: 14.2V; FLd: 14.6V
Floating Charging Voltage
AGM/ GEL/ FLd: 13.8V
Low Voltage Re-connection (LVR)
AGM/ GEL/ FLd: 12.6V
Low Voltage Disconnection (LVD)
AGM/ GEL/ FLd: 10.8V
Operating Temperature Range
-20℃~55℃ (To run at full rated current continuously)
LCD Temperature Range
-20℃~70℃
Humidity Range
≤95% No condensation
Protection Class
IP30
Dimension
123 x 178 x 48 mm
Installation Hole
108 x 120 mm ∅5
The 600W kit comprises three 200W monocrystalline solar panels, a 60A MPPT solar charge controller, essential connecting cables, mounting brackets, and a detailed installation manual.
Yes, the 60A MPPT controller supports various battery types including lithium, AGM, gel, and lead-acid, making it a versatile option for diverse power storage needs.
The 60A MPPT controller efficiently maximizes solar energy utilization, enhancing battery charging and overall power generation, outperforming traditional controllers.
Designed to endure various environmental conditions, the 600W kit assures steady performance and reliability even in harsh weather scenarios.
Installation space will depend on individual panel dimensions, but it generally requires a sizable, clear area exposed to direct sunlight for optimal operation.
Absolutely, the 60A MPPT controller facilitates better battery health through effective and controlled charging, consequently extending the battery's lifespan.
Yes, the 600W kit is ideal for off-grid installations like cabins, RVs, and boats, offering dependable power away from conventional electricity sources.
Maintaining the kit involves regular cleaning of panels and inspection of mounts and electrical connections to ensure efficient and safe operation.
The solar panels in the 600W kit typically last over 25 years. The MPPT controller and other components are also built for durability but might require earlier replacement depending on usage.
Using the 600W Solar Panel Kit promotes sustainable energy, aiding in reducing fossil fuel dependence and lowering carbon emissions.
For safety, ensure tight electrical connections and secure panel mounting. Follow the manual's guidelines carefully, and consider professional installation if inexperienced with solar systems.
The 600W kit's efficiency decreases in cloudy weather, but its 60A MPPT controller optimizes any available light, maintaining effective charge and power management during less sunny periods.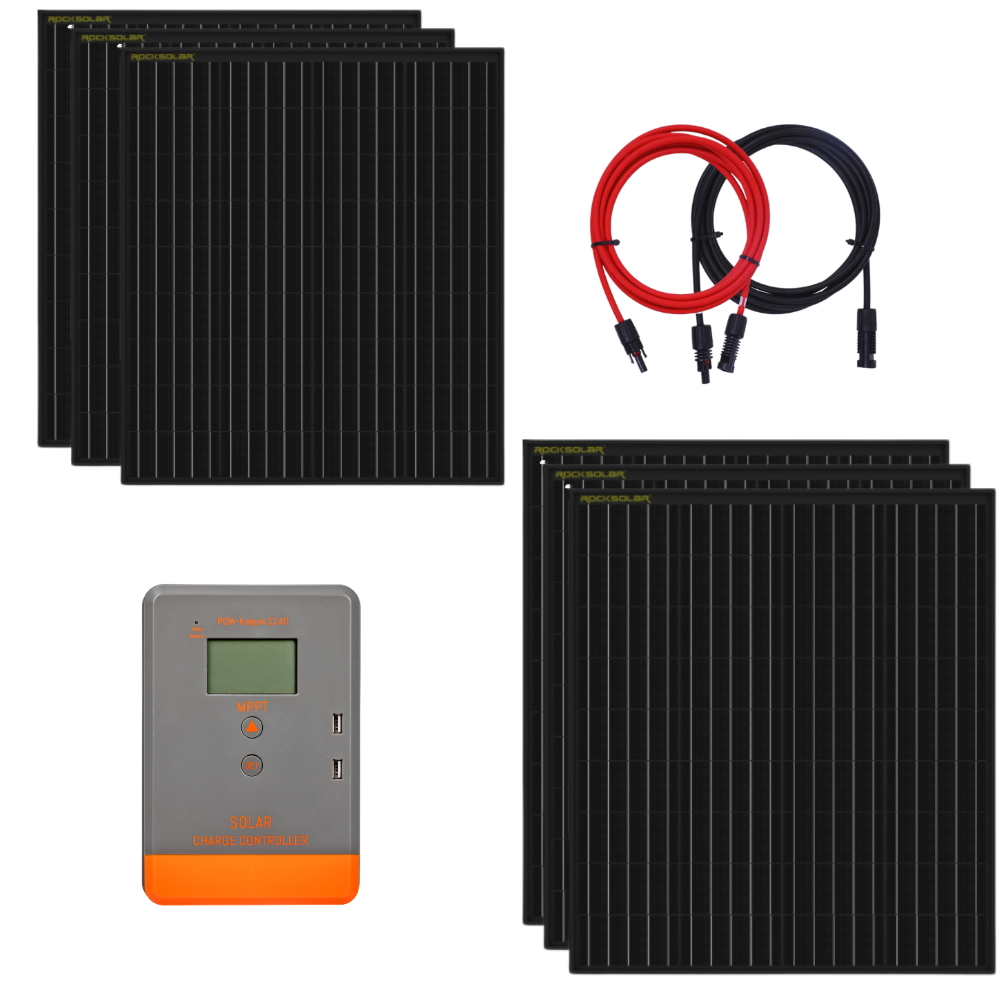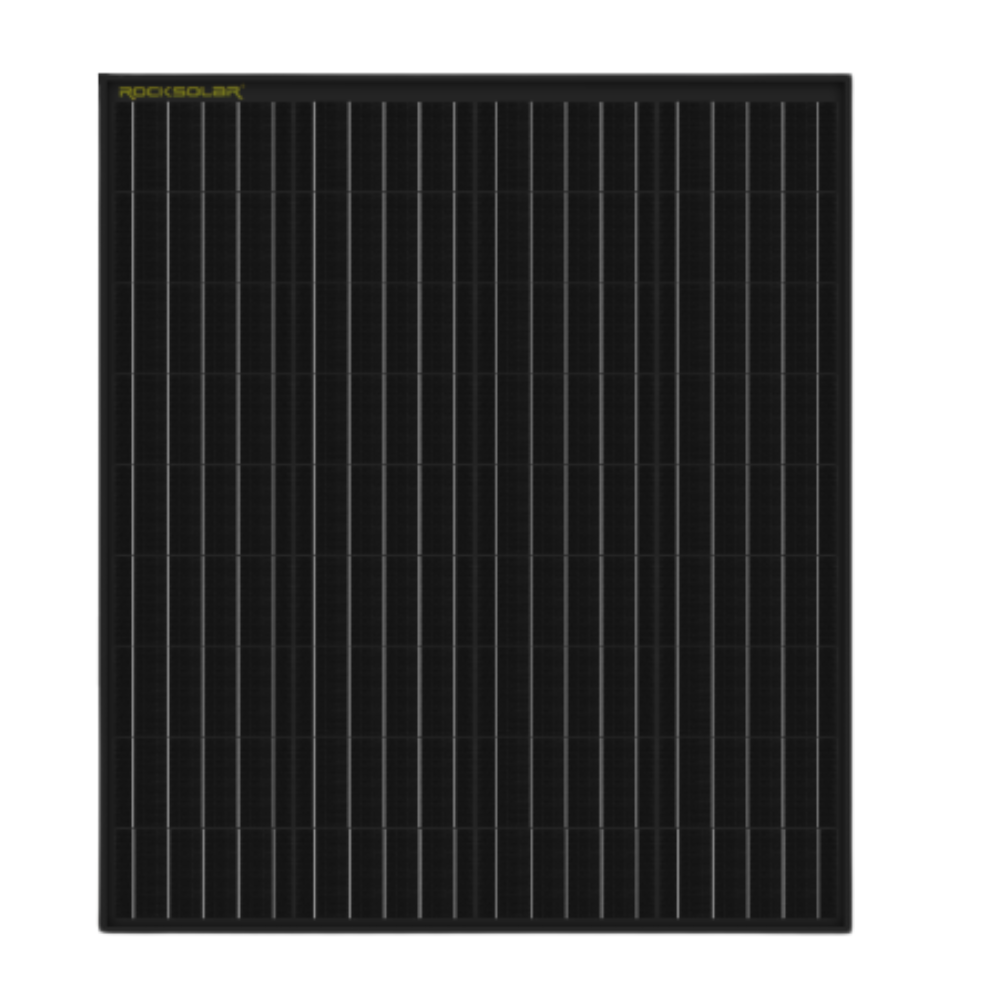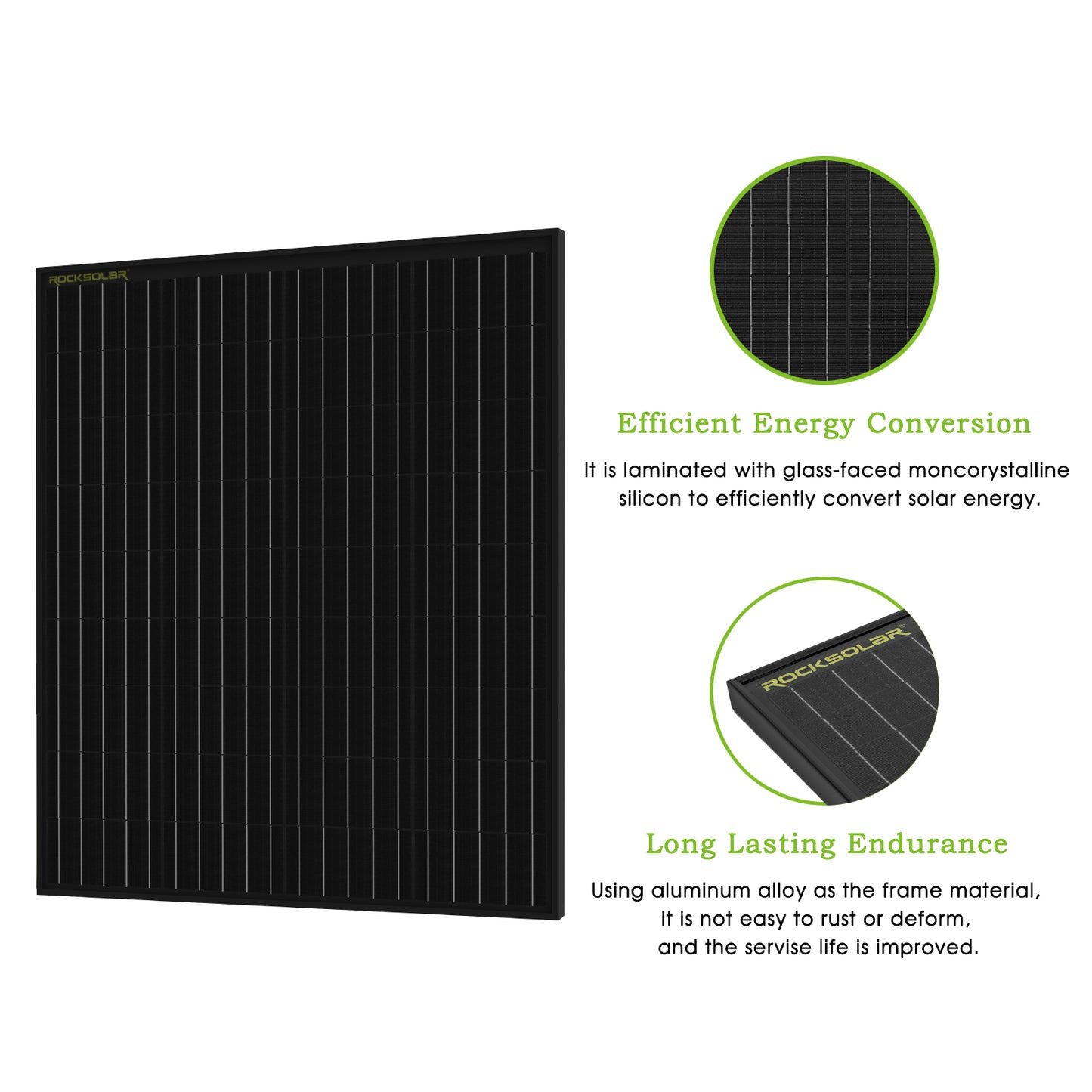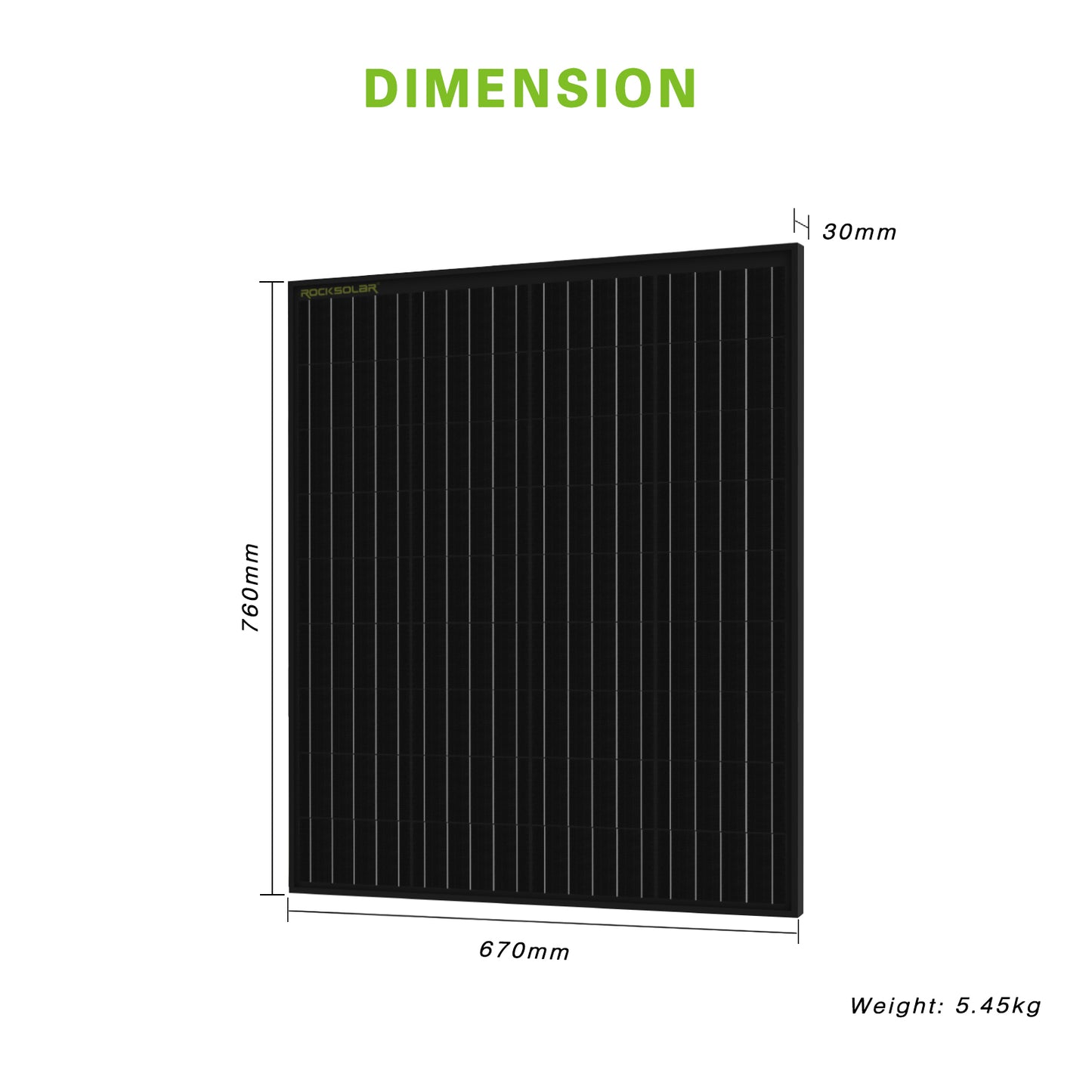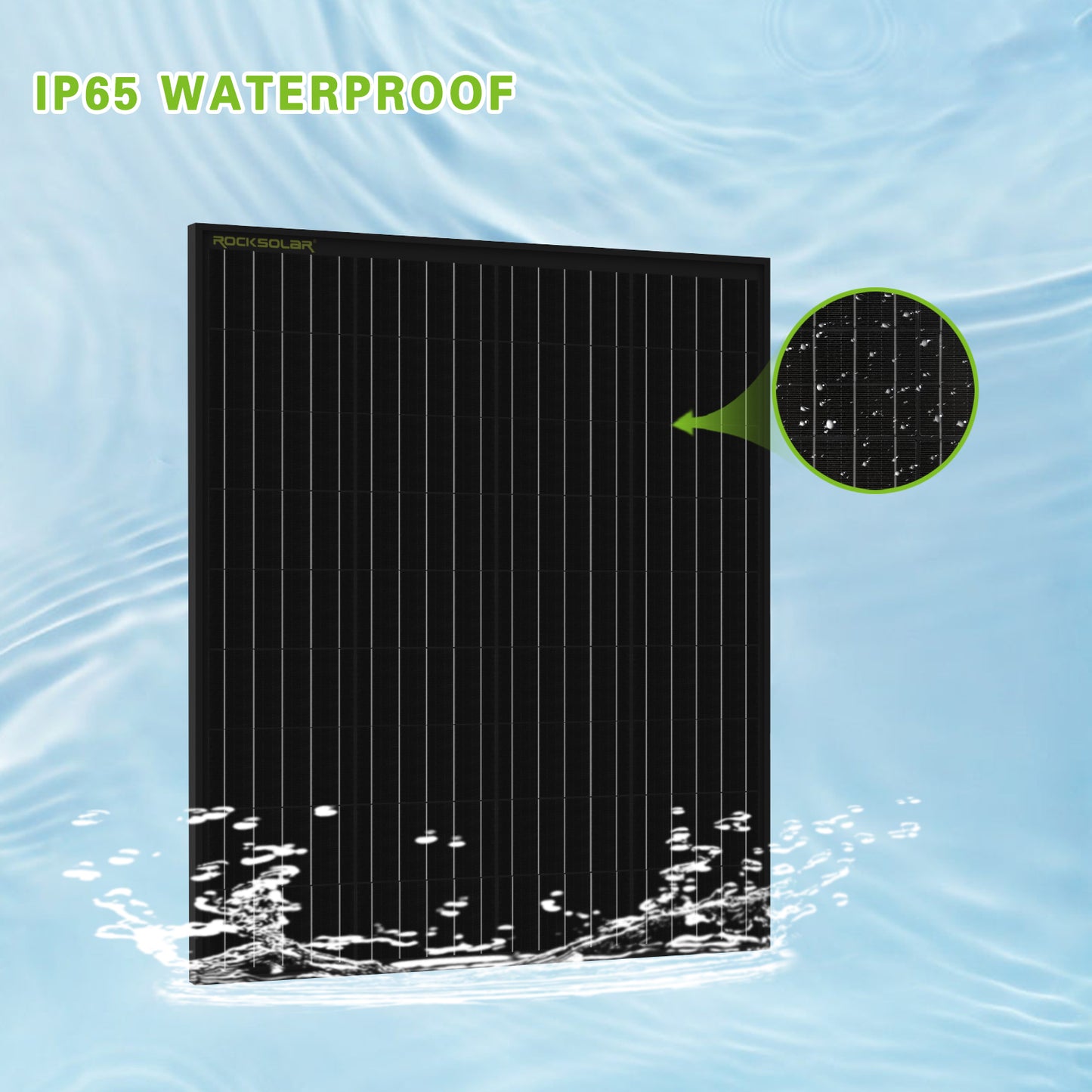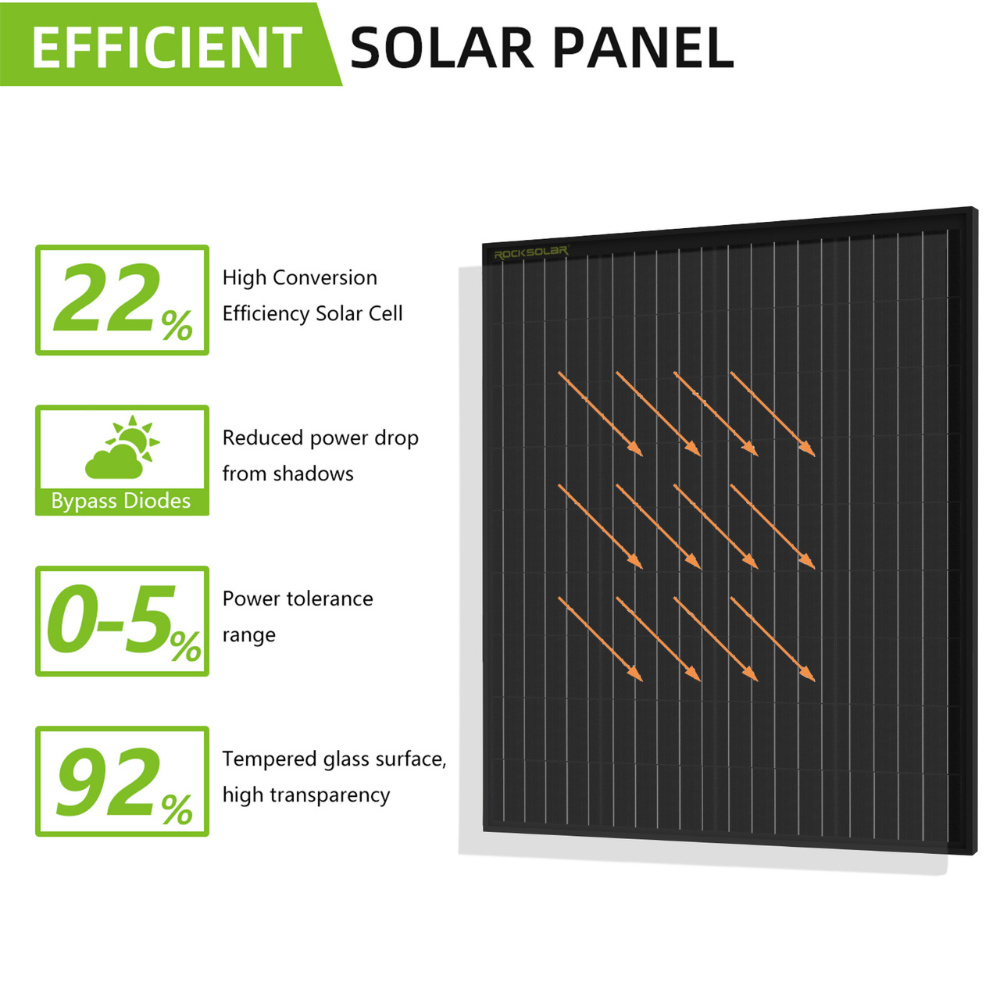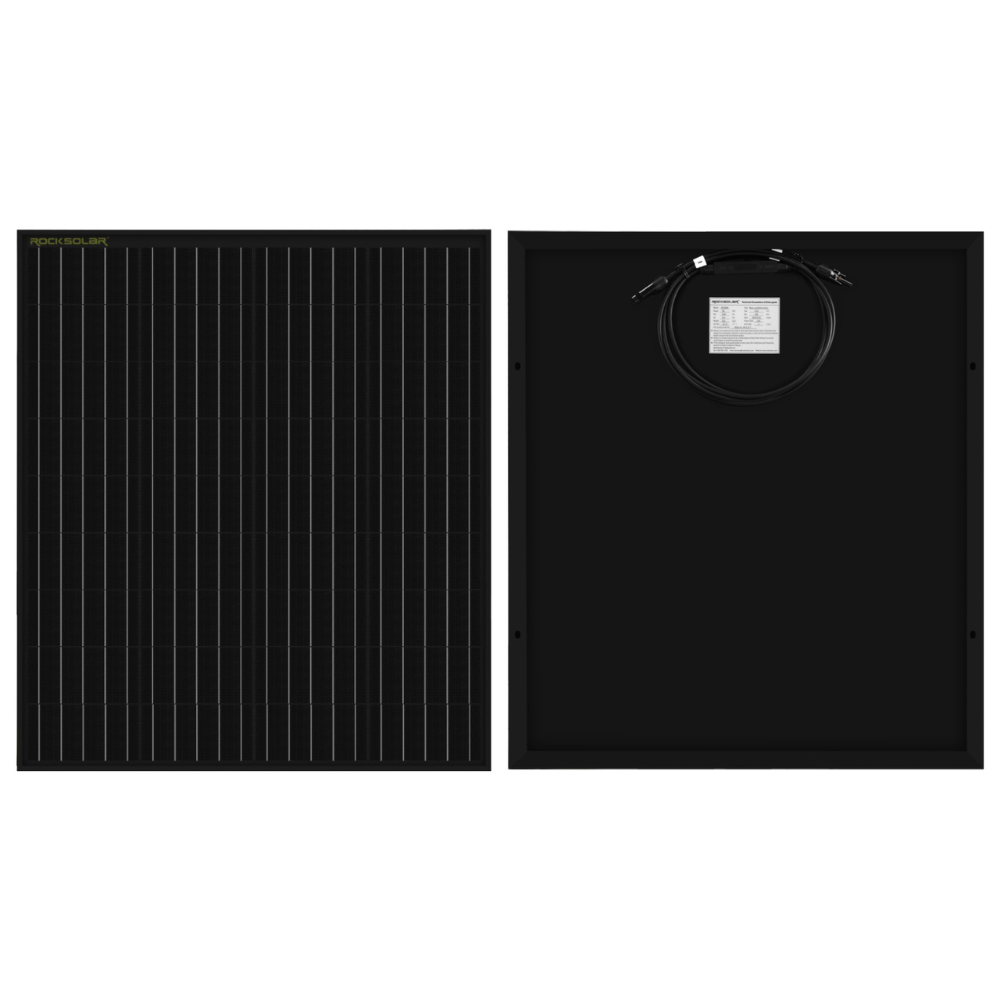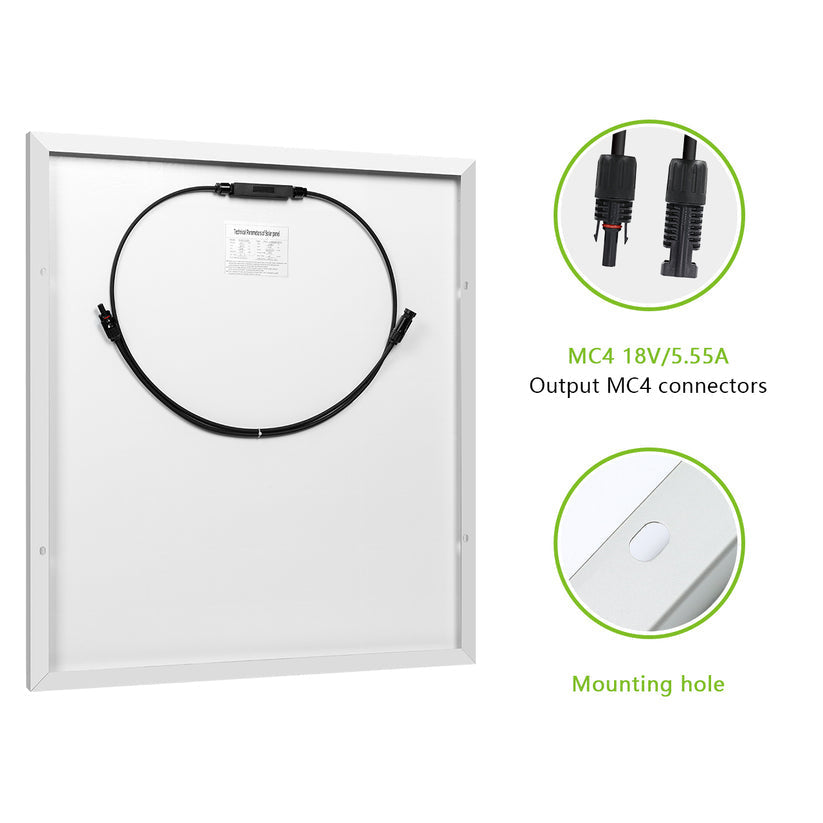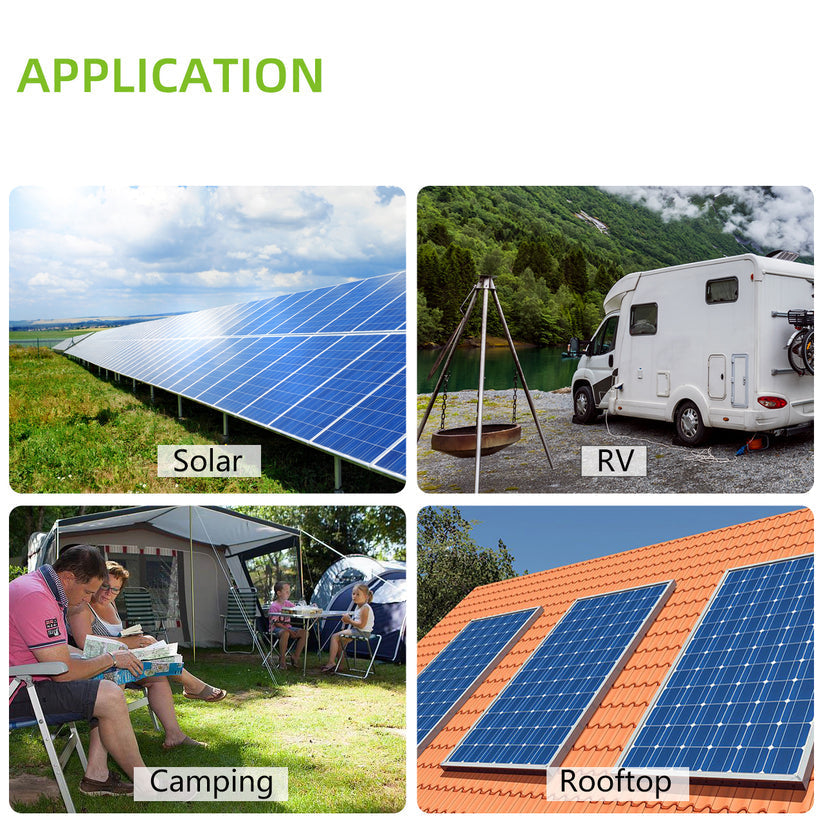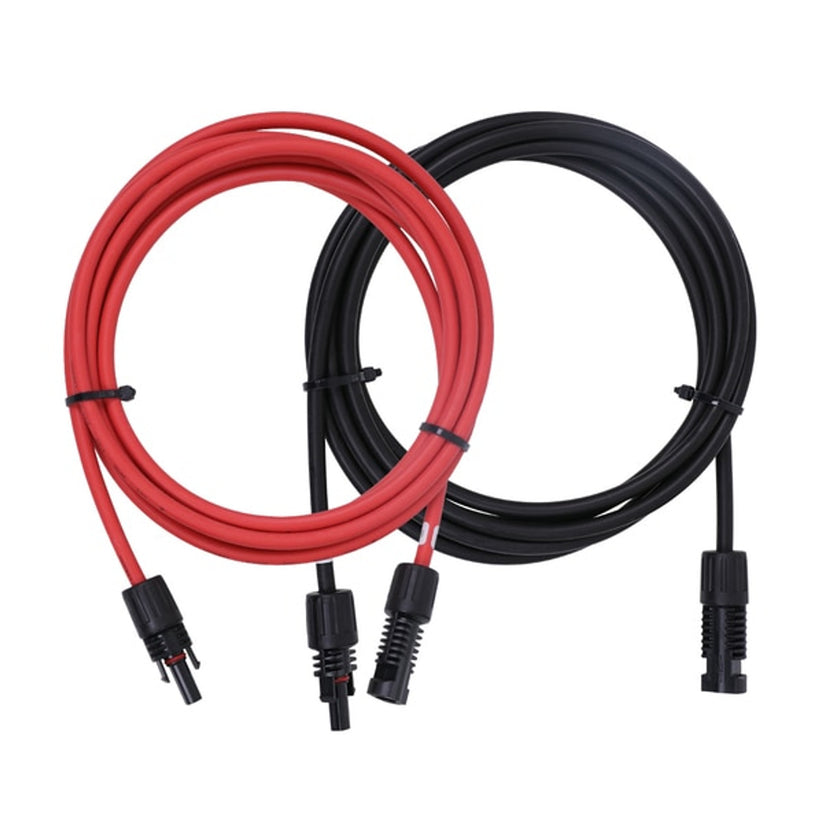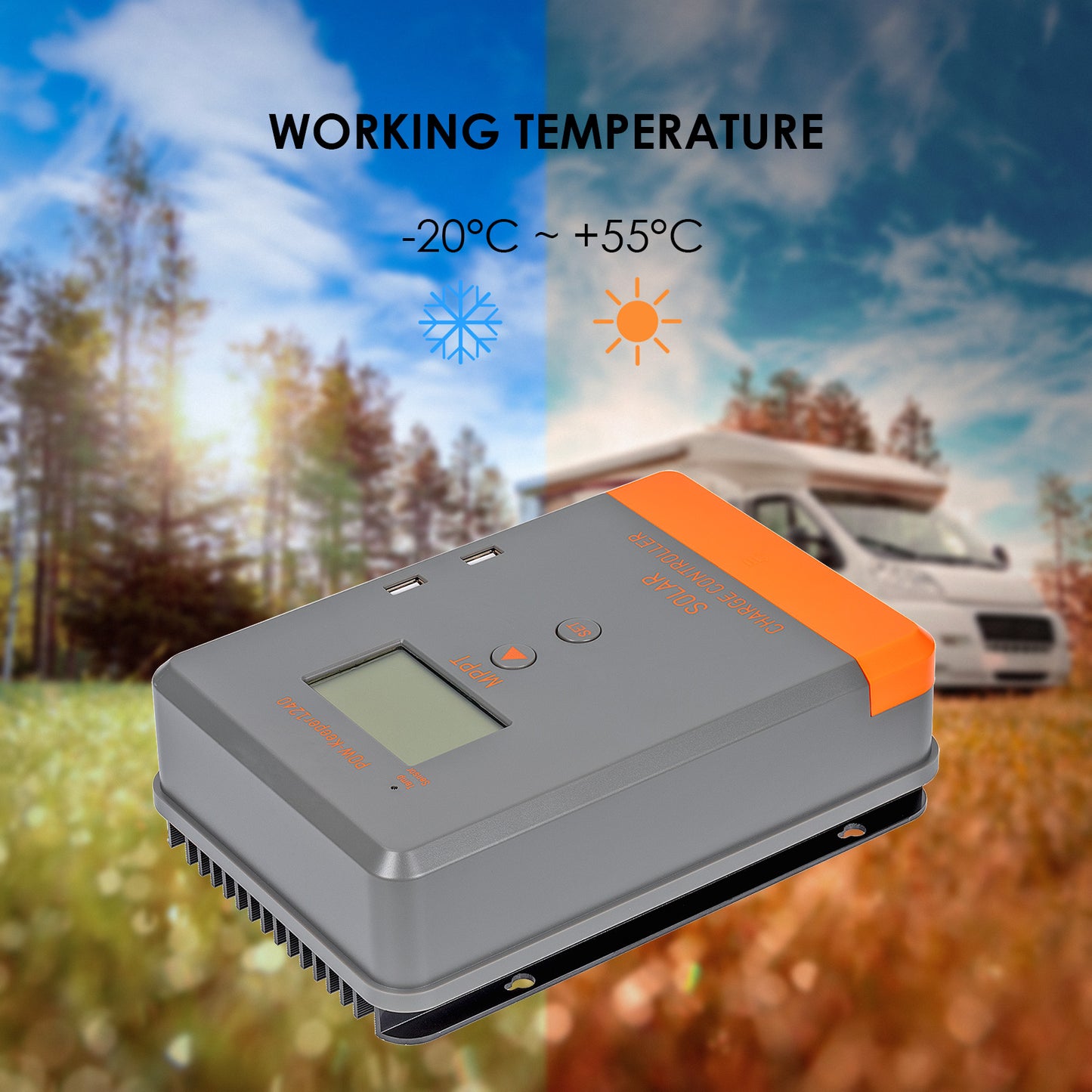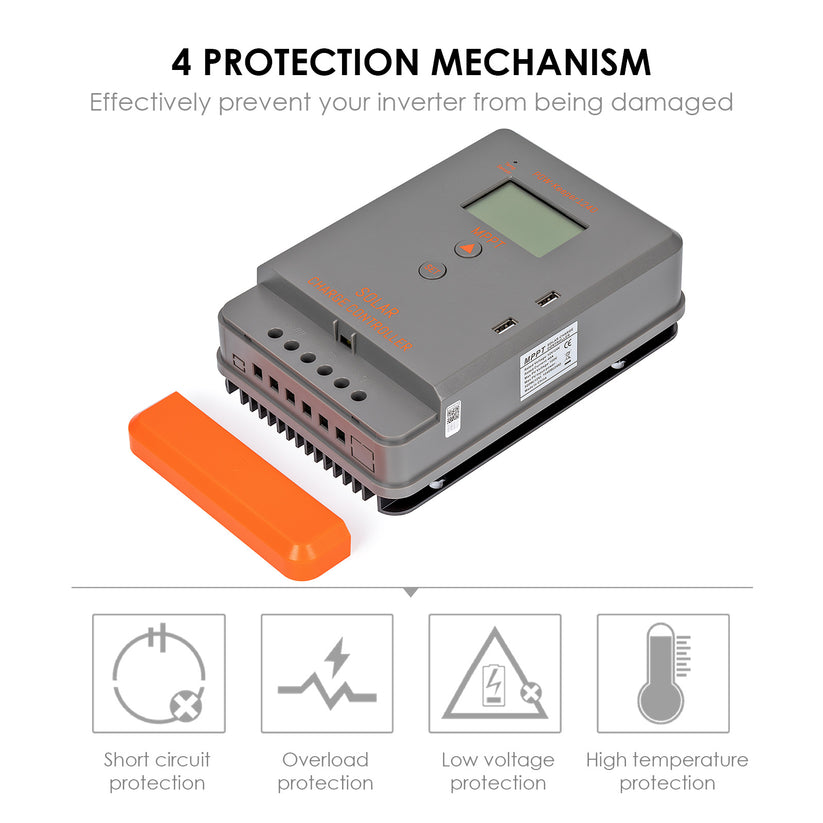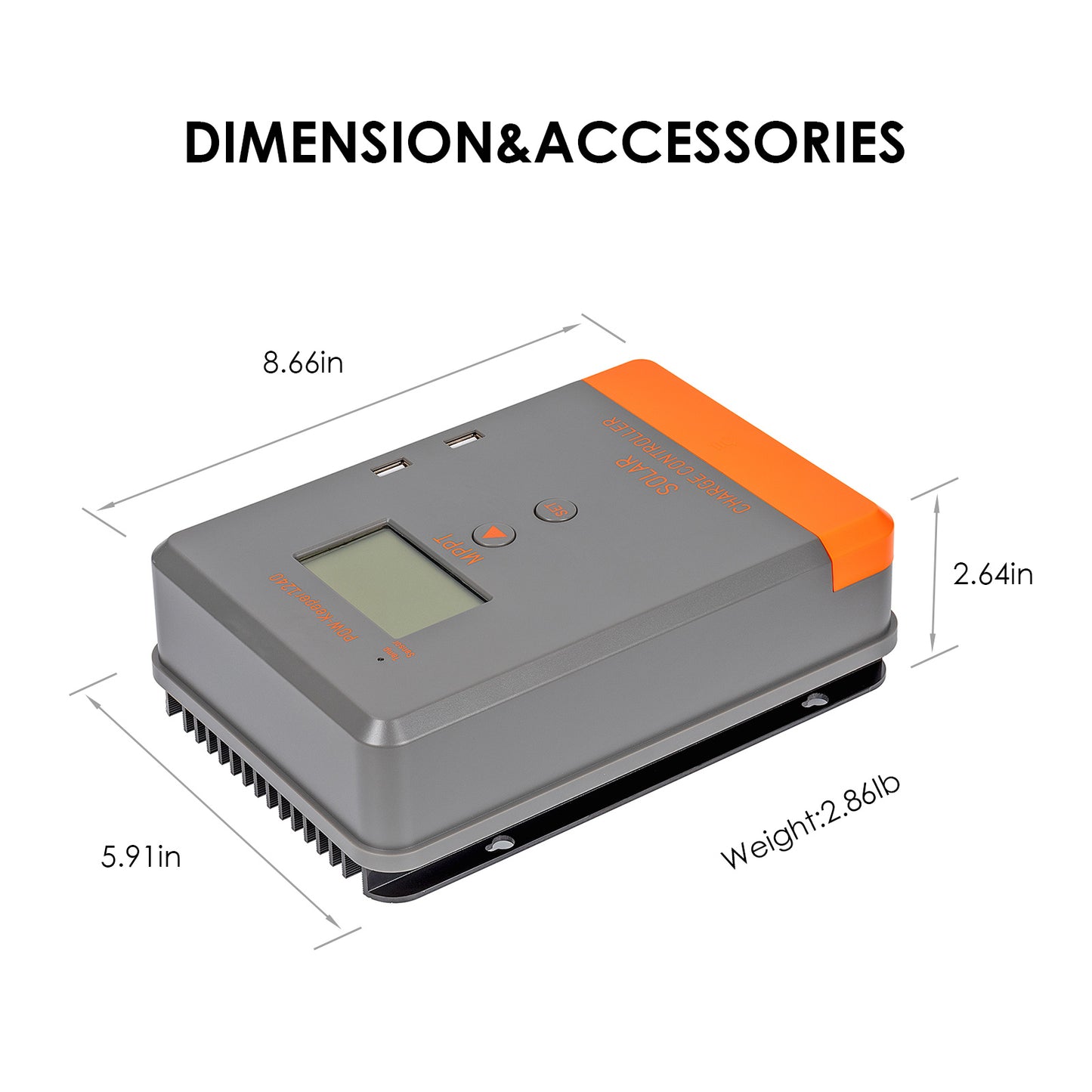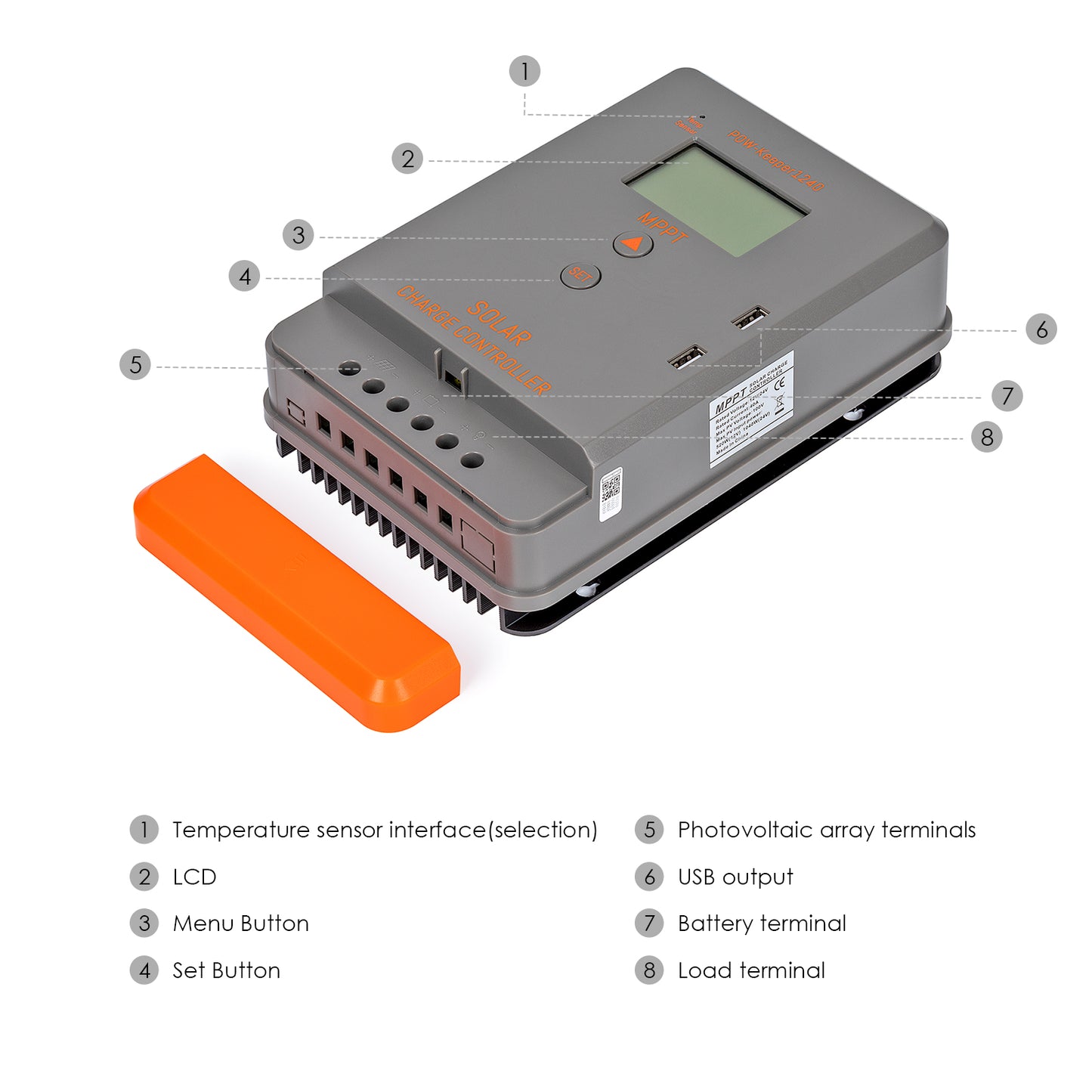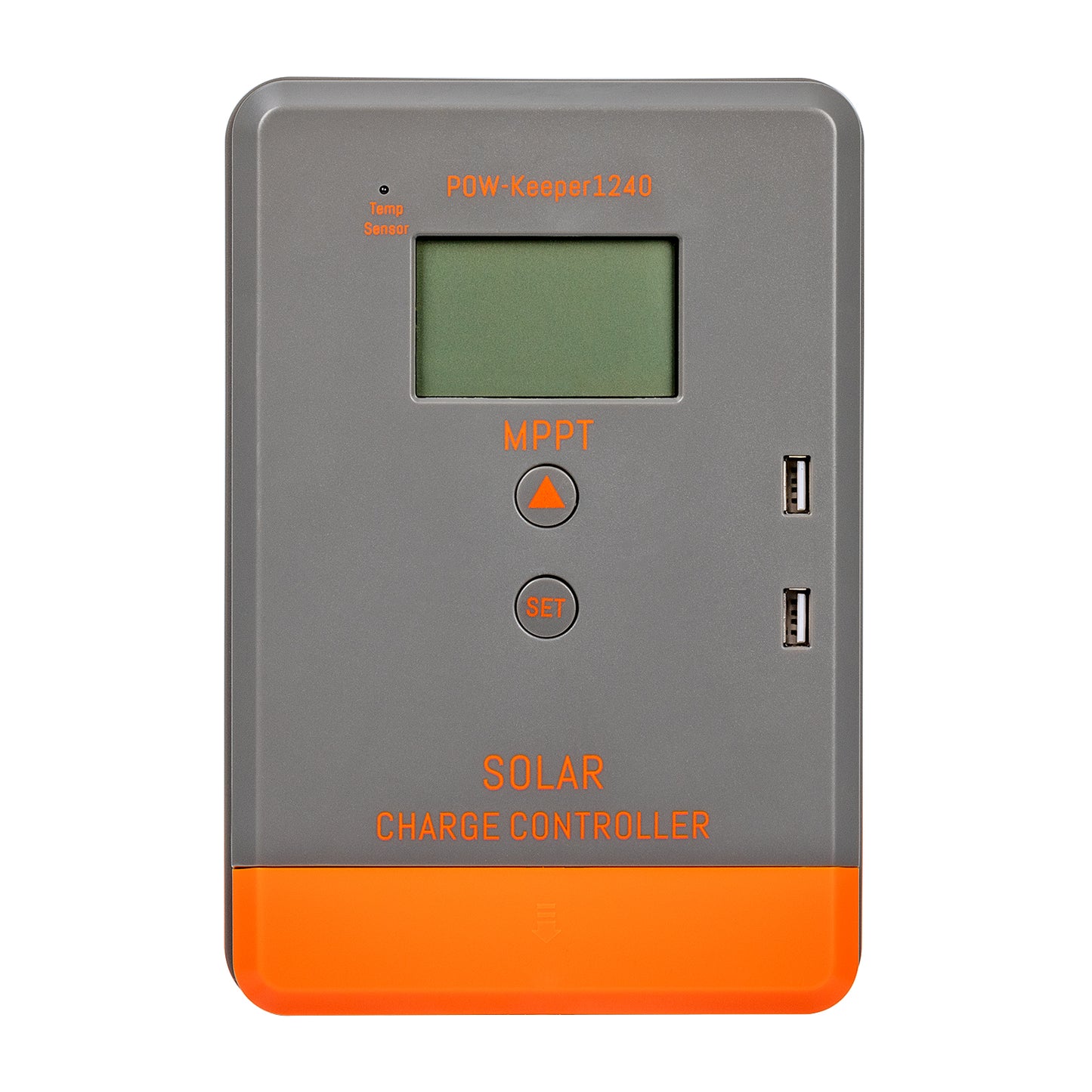 "Powerful and Reliable!"
The ROCKSOLAR 600W solar kit is fantastic! It's reliable and produces great power for my cabin.
"Best Investment Ever"
This solar kit is an excellent investment. It has brought me a step closer to energy independence. Highly recommended!
"Great for the RV!"
Installed this on my RV, works perfectly. I'm pleased with the performance even under partial sunlight.
"Excellent Energy Solution"
If you're looking for an off-grid solution, this is it. The included MPPT Controller is superb, maximising the power generated.
"Sturdy and efficient"
The rigid panels are of high quality and very efficient. The 60A MPPT Controller is a real game changer. A great addition to my off-grid setup.