Up to 50% off already applied. Use code HOLIDAY23 for an extra 15% off!
Regular price
$128.00 USD
Sale price
$83.00 USD
Unit price
per
Sale
Sold out
Capacity: High-performance 10Ah for long usage.
Type: Durable LiFePO4 (Lithium Iron Phosphate).
Life Cycles: Up to 2,000 with proper care.
High-drain: Supports high-drain applications with a 20A continuous discharge rate.
Temperature Safety: Charges safely between 0°C to 40°C.
Storage: Optimal 40%-60% charge storage for longevity.
Protection: Integrated BMS for multiple safety features.
Solar Compatibility: Perfect for solar charging setups.
Warranty: Reliable 11-year warranty.
Free
Local Shipping
11-year Hassle Free
Warranty
Lifetime Customer
Support
Share
View full details
Description

Includes
Specifications
FAQ
Downloads
Reviews
Introducing the ROCKSOLAR 12V 10Ah Deep Cycle Lithium Battery (LIFEPO4), your go-to solution for reliable, long-lasting battery power of your fish finder, ham radio, scooter, robotics, home security, etc. Built to endure extreme conditions with a wide range of operating temperatures, it also features an integrated Battery Management System for added safety and efficiency. Experience the unparalleled power, safety, and convenience of ROCKSOLAR batteries today.
Product Features
11-Year Industry-Leading Warranty: A testament to its quality and reliability, this battery comes with an industry-leading 11-year warranty against manufacturing defects.

Compact and Lightweight: With dimensions of 5.9" x 2.6" x 3.7" and a weight of just 1.27 Kg, it serves as a perfect drop-in replacement for UB1280 and similar batteries.

Consistent 10Ah Power Output: Designed to provide stable and reliable power, this battery offers a flat voltage curve for consistent power output throughout its discharge cycle.

Long-Lasting Lifecycles: Up to 80% capacity for an impressive 3,500 cycles, significantly outlasting traditional SLA batteries.

All-Terrain Resilience: Operating temperatures range from -20°C to 60°C for discharge and 0°C to 40°C for charging, ideal for extreme environments.

Advanced Terminal Compatibility: Comes with standard F2 terminals (0.25" or 6.35mm wide), ensuring broad device compatibility.

High-Performance Discharge and Charging: Features 20A max continuous discharge and a recommended 14.4V charge voltage for maximum efficiency and lifespan.

Built-in BMS for Safety: Integrated Battery Management System offers cell balancing, high/low voltage cutoff, short-circuit protection, and thermal safeguards.

Certifications for Peace of Mind: Meets UN38 and IEC62133 certification standards, manufactured under ISO 9001:2015 guidelines.

Wide Range of Applications: Ideal for use in fish finders, ham radio, scooter, robotics, boating electronics, electric vehicle accessory batteries, industrial applications, and outdoor adventures.

Charger Not Included: For optimal charging efficiency, a LiFePO4 compatible charger is recommended.

Eco-Friendly and Efficient: LiFePO4 batteries are a green alternative, offering higher performance and fewer disposal issues compared to traditional batteries.
1x ROCKSOLAR 12V 10Ah LiFePO4 Battery: Compact, reliable battery unit.
Integrated BMS: Ensures safety and optimal performance.
Terminals: Standard F2 type.
User Manual: Instructions for use.
Note: Charger not included. Use a LiFePO4-compatible charger for optimal performance.
Technical Specifications
Specification
Details
Battery Type
LiFePO4 (Lithium Iron Phosphate)
Capacity
10Ah
Voltage
12V
Life Cycles
3,500 cycles
Dimensions
5.9" x 2.6" x 3.7"
Weight
1.27 Kg (approx. 2.8 lbs)
Operating Temperature (Discharge)
-20°C to 60°C
Operating Temperature (Charge)
0°C to 40°C
Terminal Type
F2 (0.25" or 6.35mm wide)
Maximum Continuous Discharge
20A
Recommended Charge Voltage
14.4V
Built-in BMS
Yes (With multiple safety features)
Certifications
UN38 and IEC62133
Warranty
11 years
This battery has a capacity of 10Ah, meaning it can deliver 10 amps for 1 hour or 1 amp for 10 hours.
The 10Ah battery is a LiFePO4 (Lithium Iron Phosphate) type, known for its long cycle life and stability.
The battery can last up to 3,500 cycles with proper usage and maintenance.
Yes, with a maximum continuous discharge rate of 20A, it can be used for high-drain devices. However, always ensure the device's requirements align with the battery's capabilities.
The recommended charging temperature range is 0°C to 40°C. Charging the battery outside this range may affect its performance and lifespan.
If storing for an extended period, ensure the battery is charged between 40%-60% and stored in a cool, dry place. It's also a good idea to check the battery charge every 3-6 months.
Yes, the battery comes with a built-in BMS (Battery Management System) that provides multiple safety features, including overcharge, over-discharge, and temperature protection.
The charging time varies depending on the charger's capacity. However, using a standard charger, it can take several hours to fully charge the battery.
Yes, as long as the solar panel and charge controller align with the battery's specifications, particularly the recommended charge voltage of 14.4V.
The battery comes with a 11-year warranty, ensuring its quality and durability.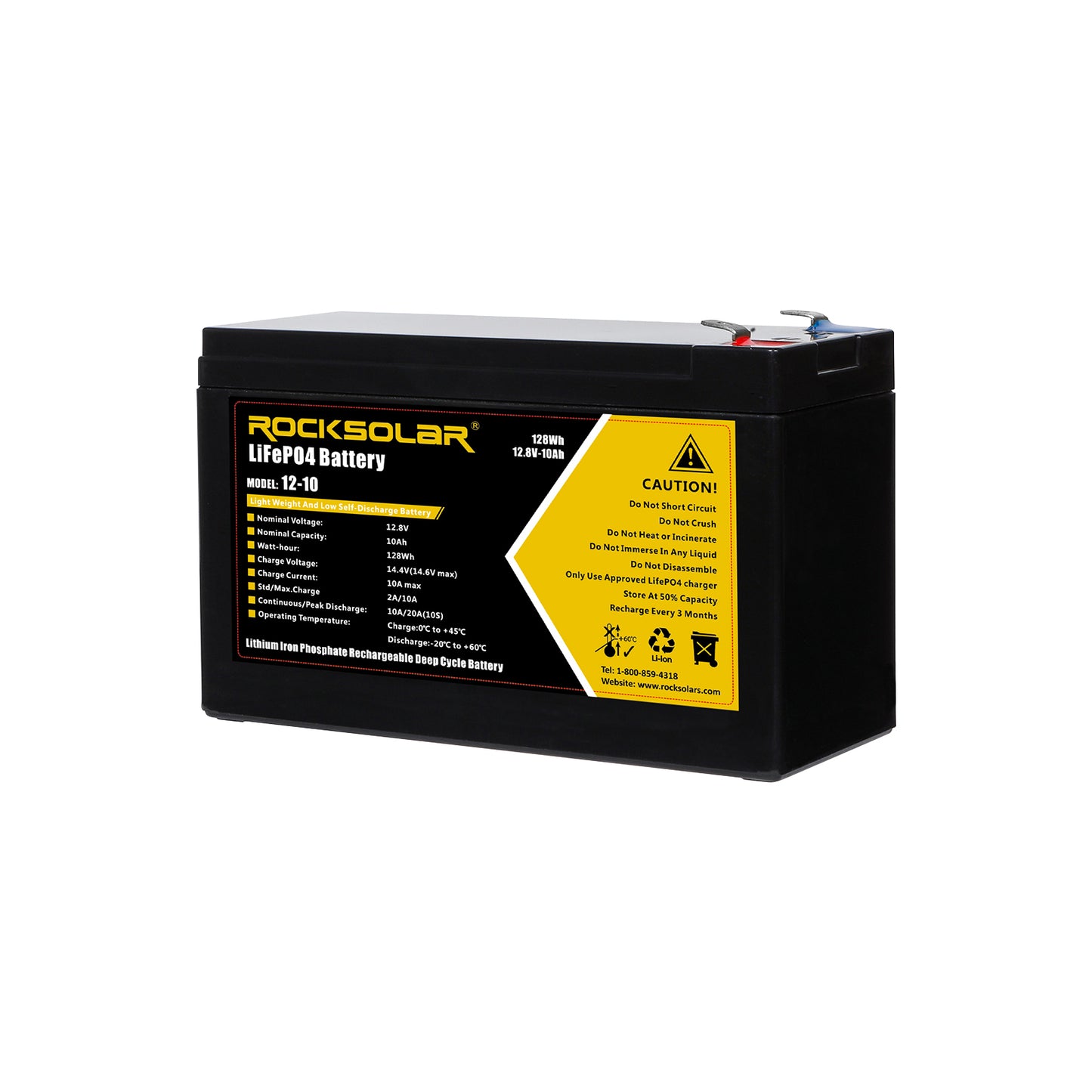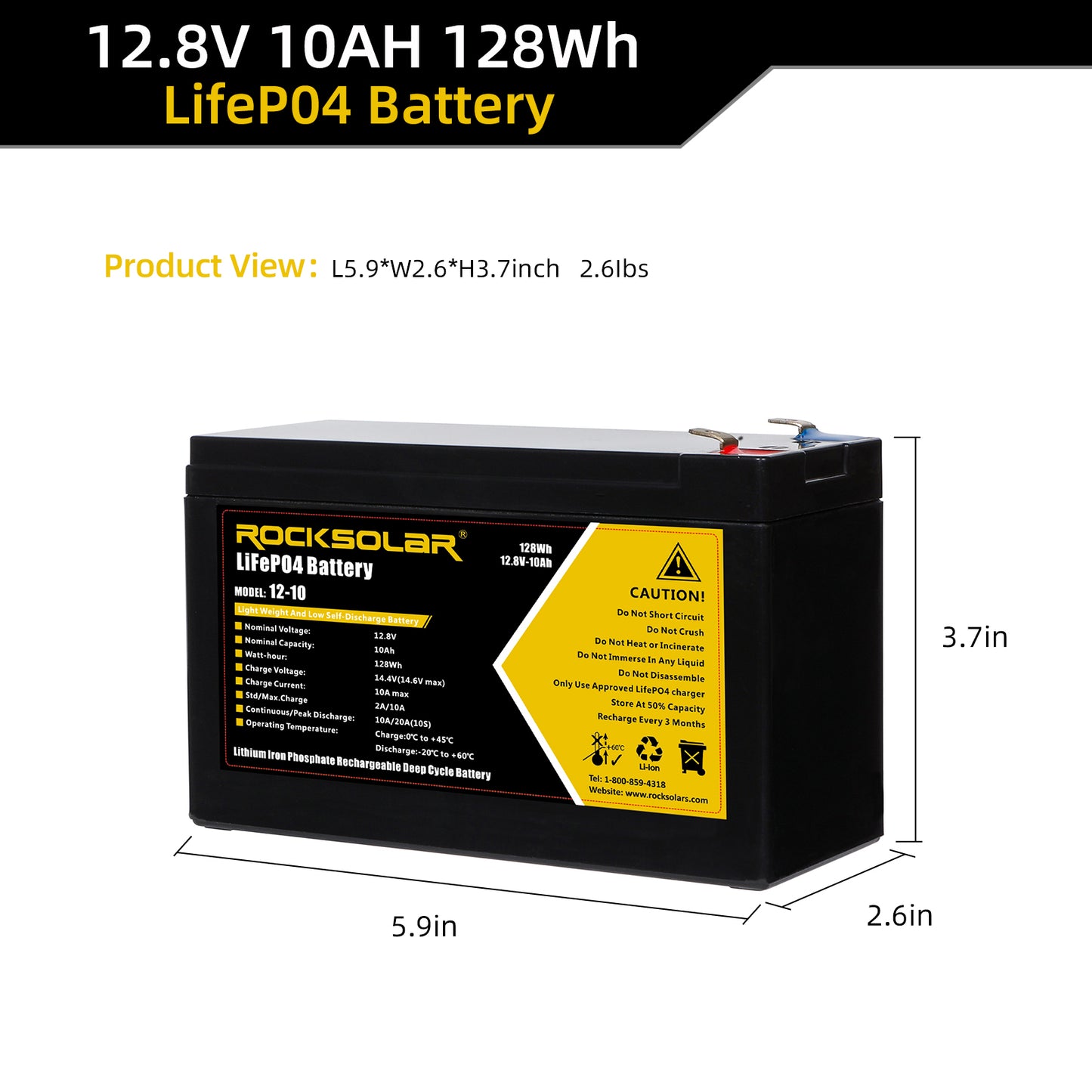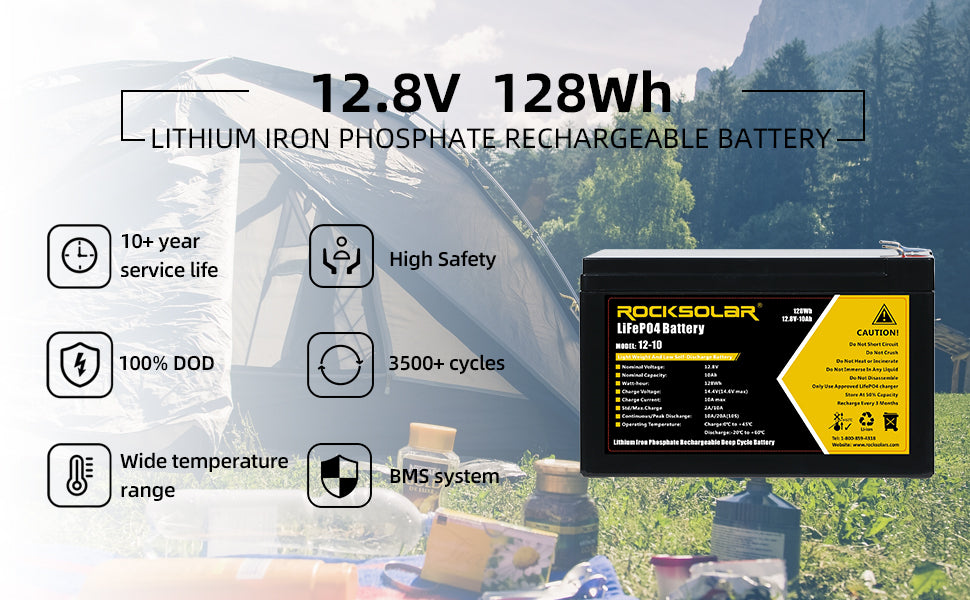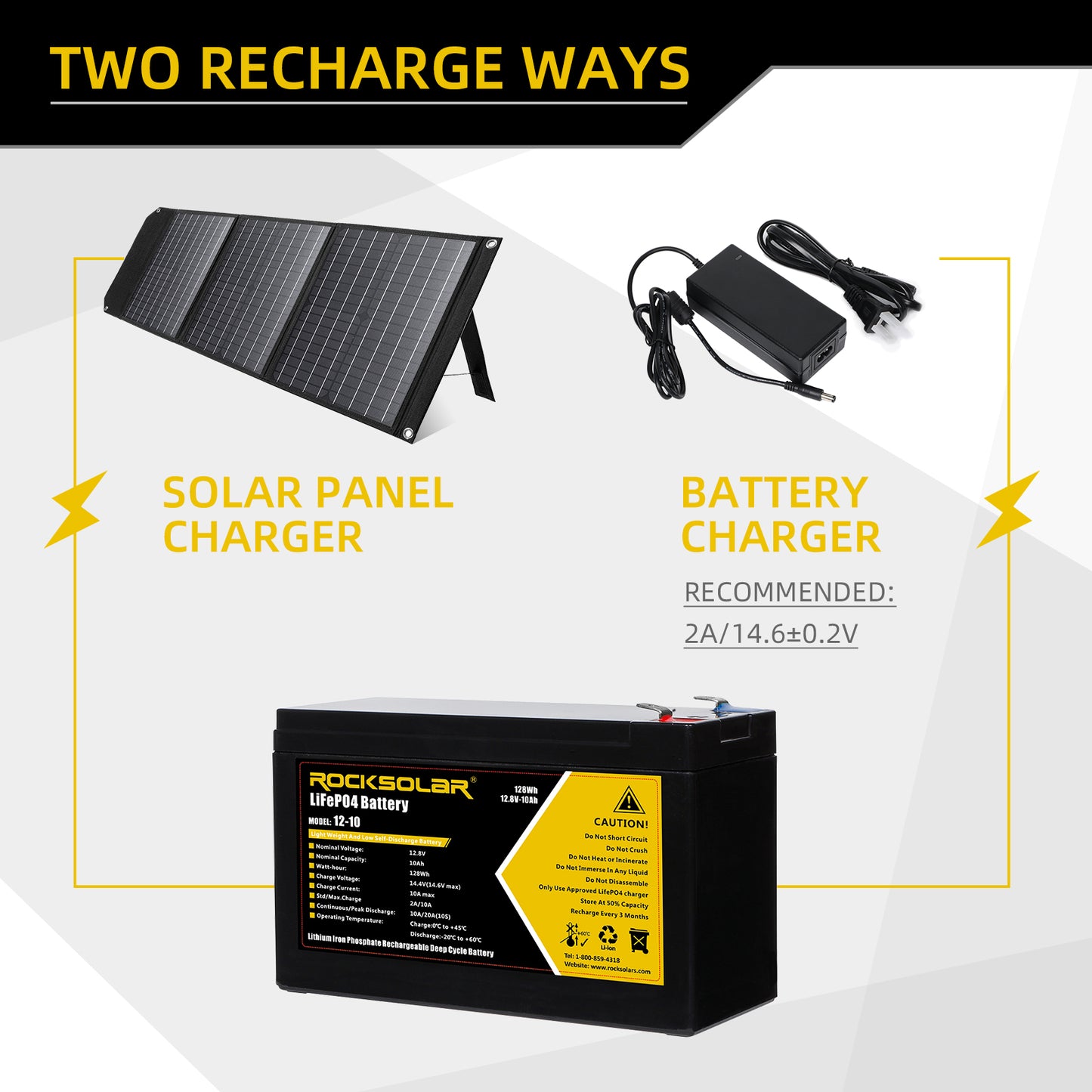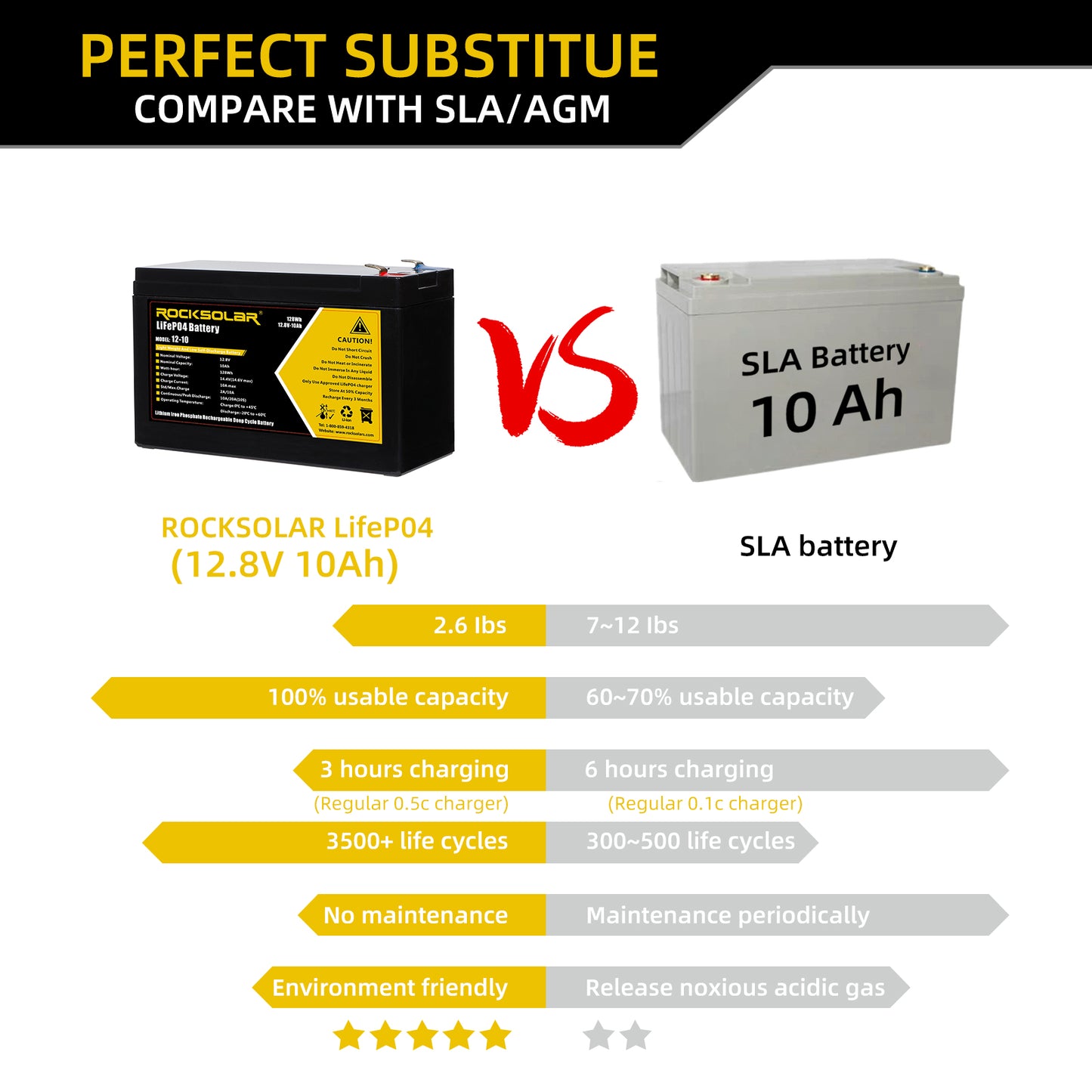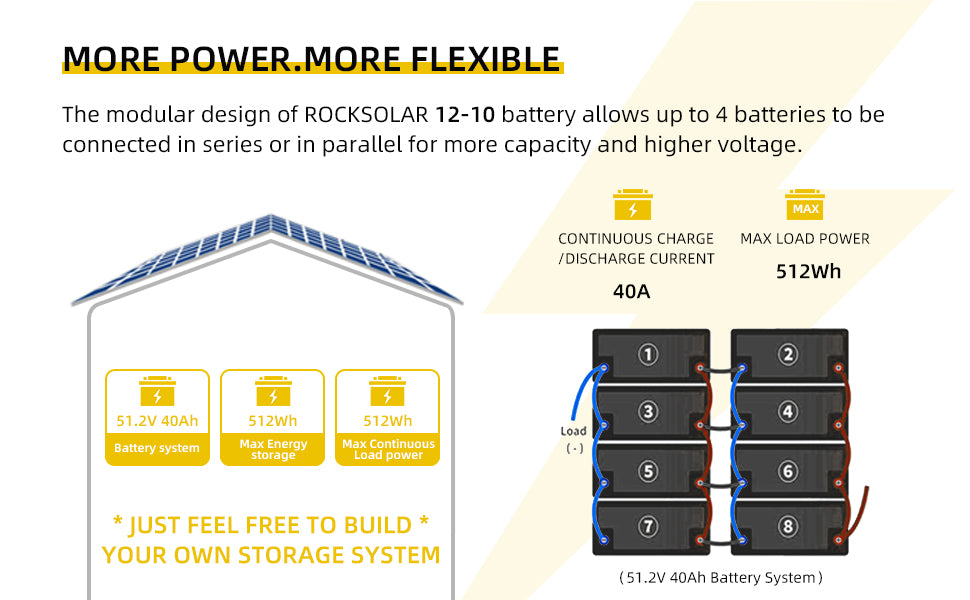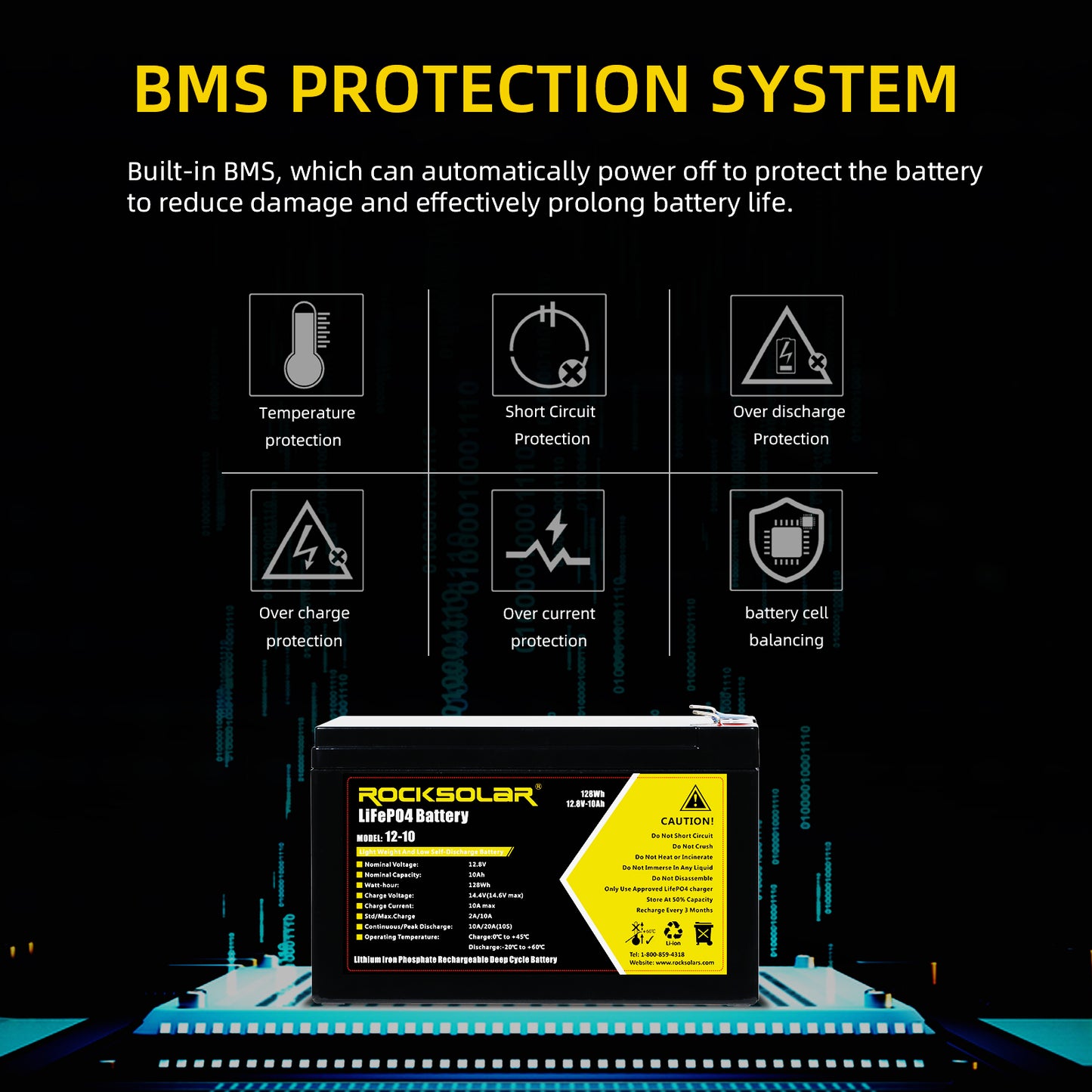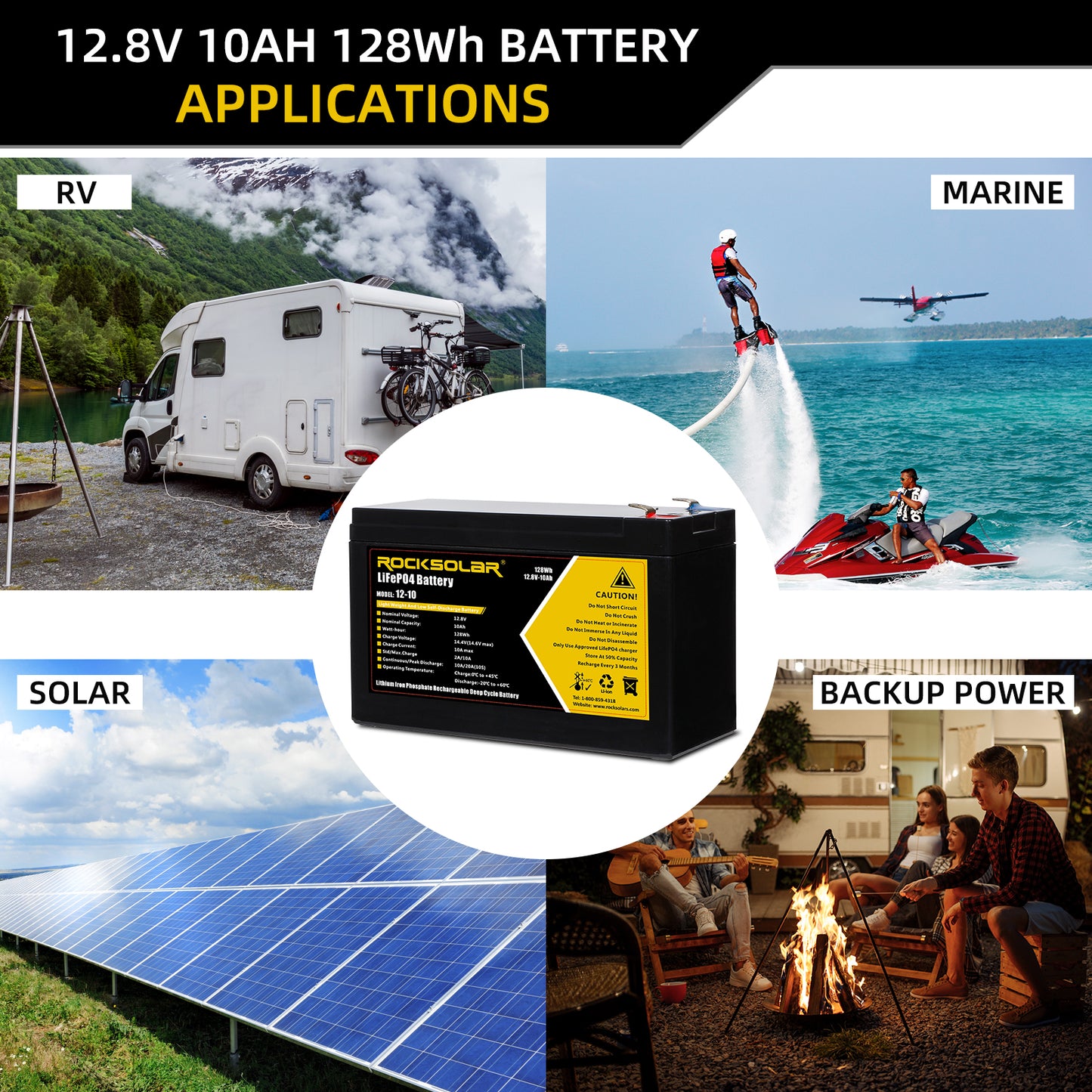 Best and lightest
The battery delivery was on time, well packaged. The battery itself is part of a portable 12v source for my fish finder+ and is performing well above my expectations. Great product and will be ordering more👍
Battery working as advertised at a good price
I am happy. Communication with the seller was quick, the battery arrived in good shape, was packed well. and the performacne of the battery is awersome! would buy again for sure.
Excellent customer service.
The battery appears to perform as expected, delivering the advertised capacity. I had a couple of questions spread over a couple of weeks and customer service / tech support were exceptionally quick to answer by email and, in one case, by phone.
Good battery with great customer support.
Good costumer service and good battery.the power is long enough for me. would buy again if i need one in near future.
As advertised got the finest product.
Great Battery, as advertised Capacity, much cheaper than other name brands batteries