Regular price
$105.00 USD
Regular price
$127.00 USD
Sale price
$105.00 USD
Unit price
per
Sale
Sold out
The Kit Includes: 1 x ROCKSOLAR 50W 12V Rigid Monocrystalline Solar Panel 1 x ROCKSOLAR 10A PWM Solar Charge Controller 1 x MC4 connector pair 1 x 10-feet 12 AWG solar extension cable with MC4 connectors 1 x Z-Bracket Mount System (only for rigid solar panels)
Share
View full details
What's Included?
Features
Tech Specs
FAQs
Reviews
PDF Download
50W 12V Rigid Solar Panel Basic Kit with PWM Controller
50W 12V Rigid Solar Panel Basic Kit with PWM Controller:
High-Efficiency Solar Panel: This kit includes 1 x ROCKSOLAR 50W 12V Rigid Monocrystalline Solar Panel, designed for excellent energy conversion rates and durability. This compact panel ensures a long-lasting and efficient power source for your renewable energy needs.
Reliable Charge Controller: The kit comes with a ROCKSOLAR 10A PWM Solar Charge Controller, providing a cost-effective solution for managing the power output of your solar panel while protecting your battery bank from overcharging.
Easy-to-Install Components: With an MC4 connector pair and a 10-feet 12 AWG solar extension cable with MC4 connectors, connecting your solar panel is simple and straightforward.
Versatile Applications: The ROCKSOLAR 50W 12V Rigid Solar Panel Basic Kit is suitable for a variety of small-scale solar applications, such as powering RVs, boats, off-grid cabins, and residential homes. Its compact design and high-quality components ensure reliable performance in all weather conditions.
Clean, Sustainable Energy: By harnessing the sun's power, you can reduce your dependence on traditional energy sources and lower your carbon footprint. This solar panel kit allows you to generate clean, sustainable energy while enjoying the freedom and independence that come with off-grid living.
Secure Mounting System: The included Z-Bracket Mount System ensures a stable and secure installation for your rigid solar panel, providing a long-lasting and reliable solar solution.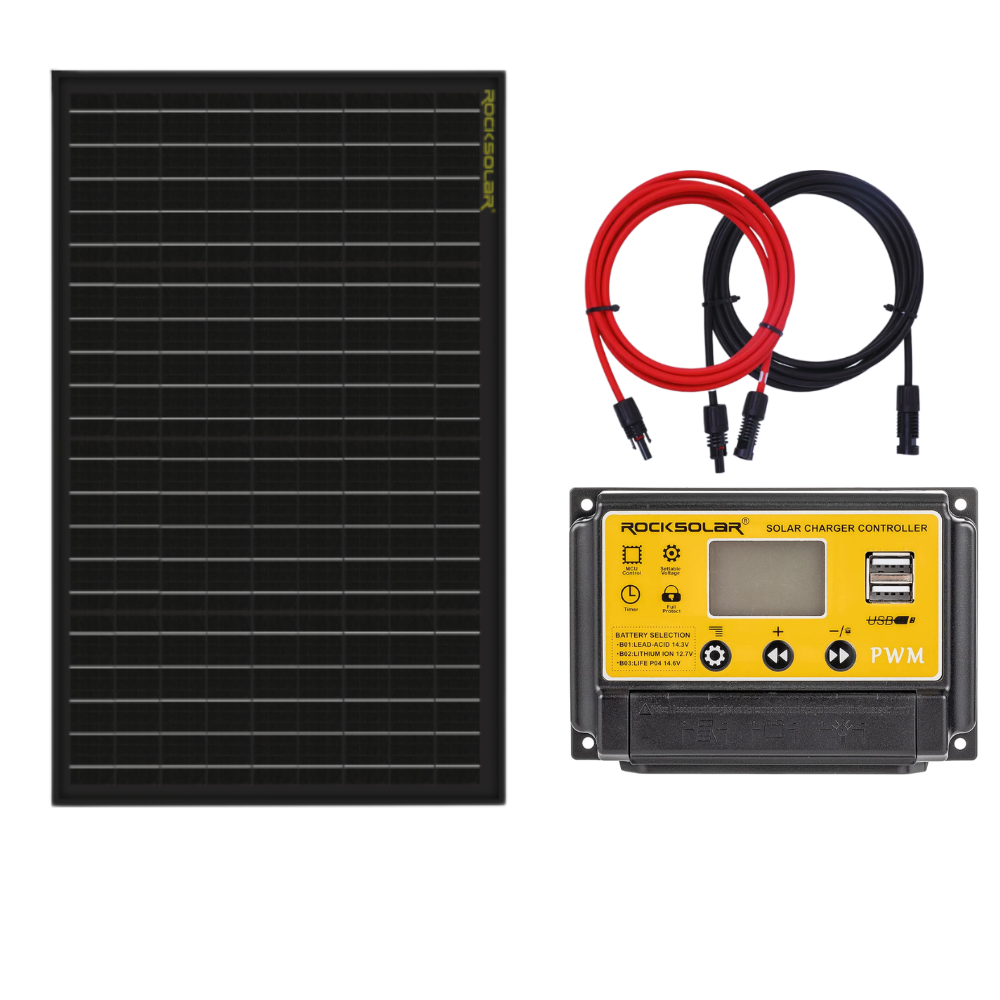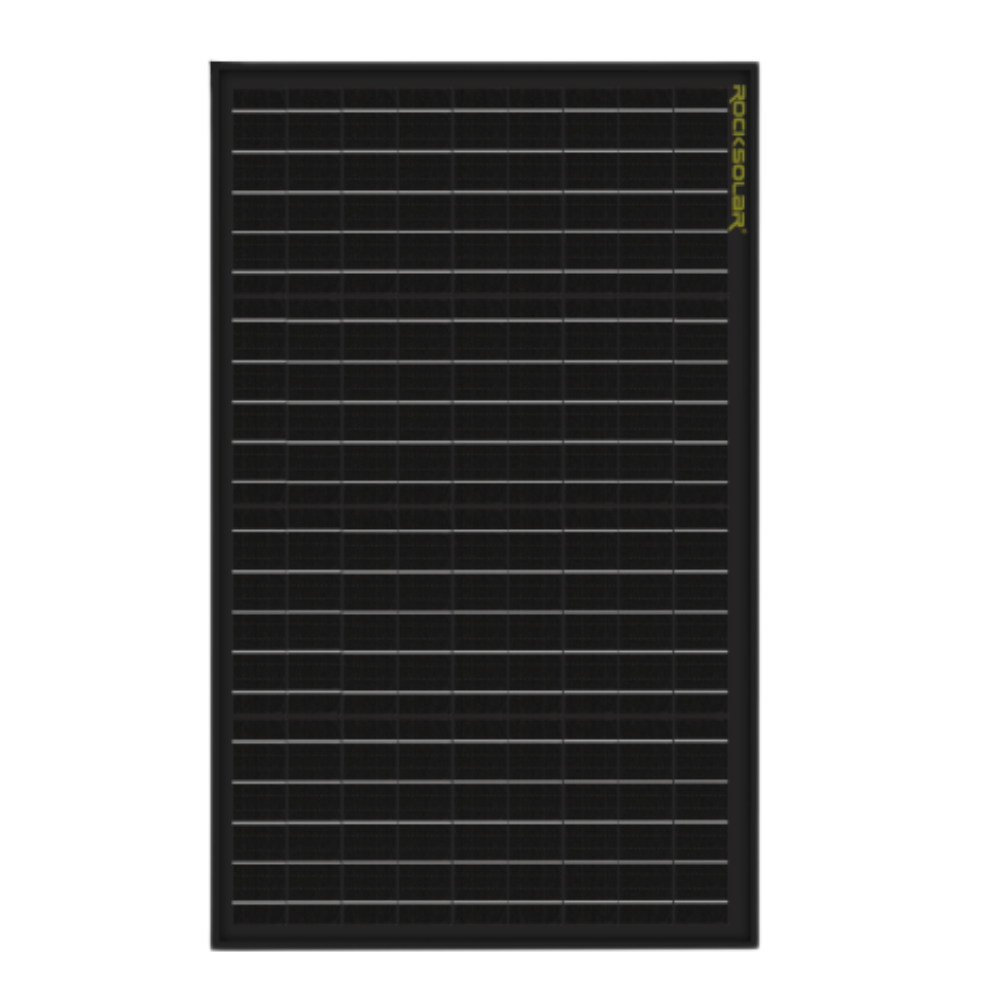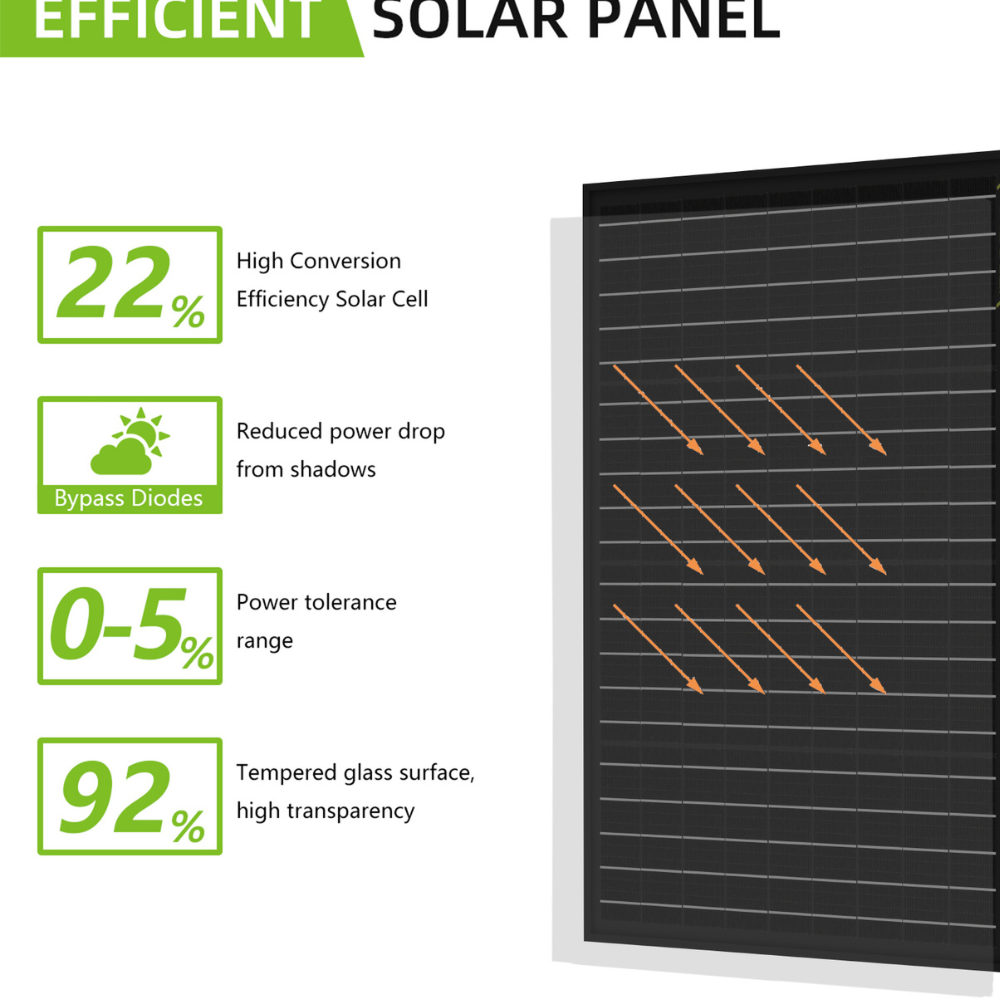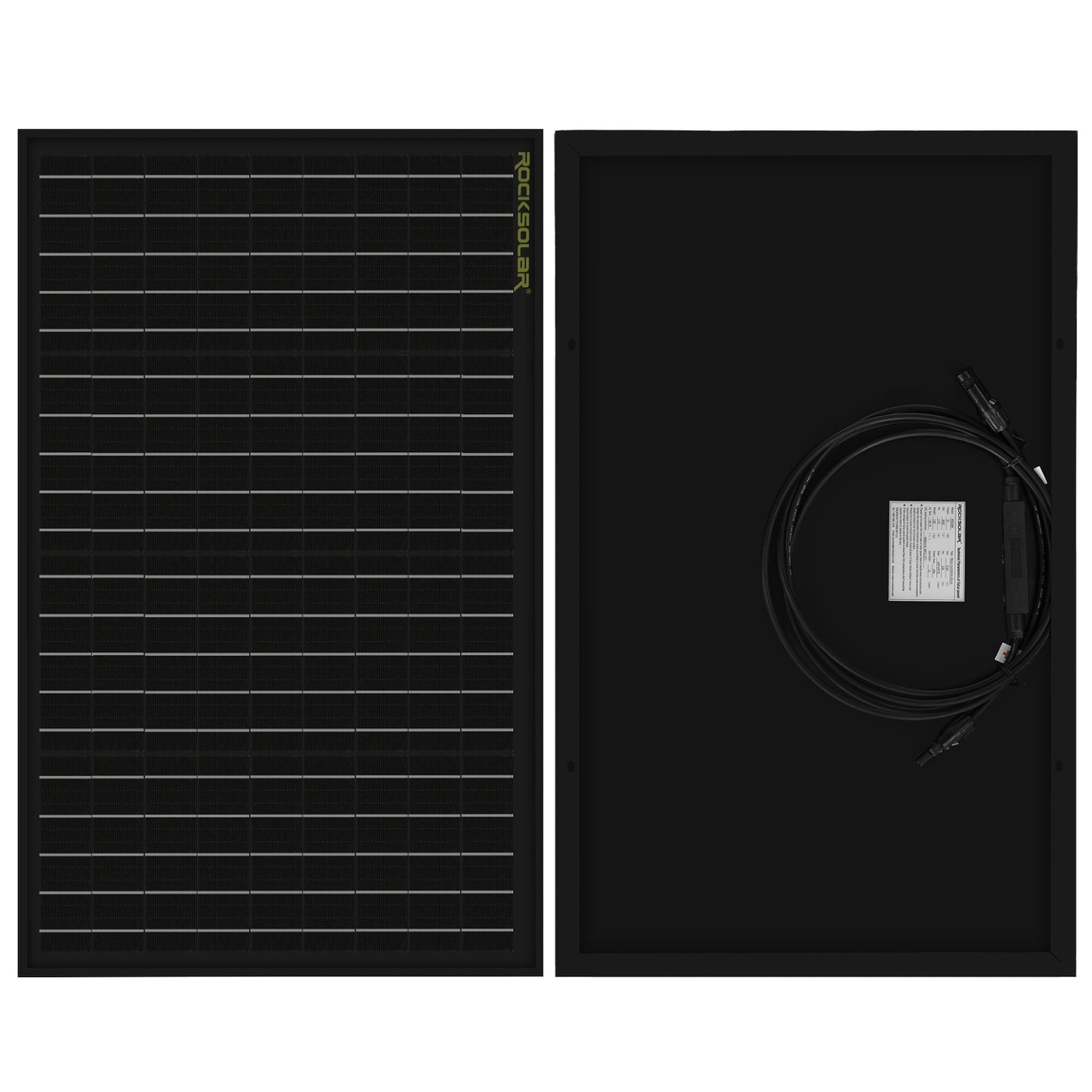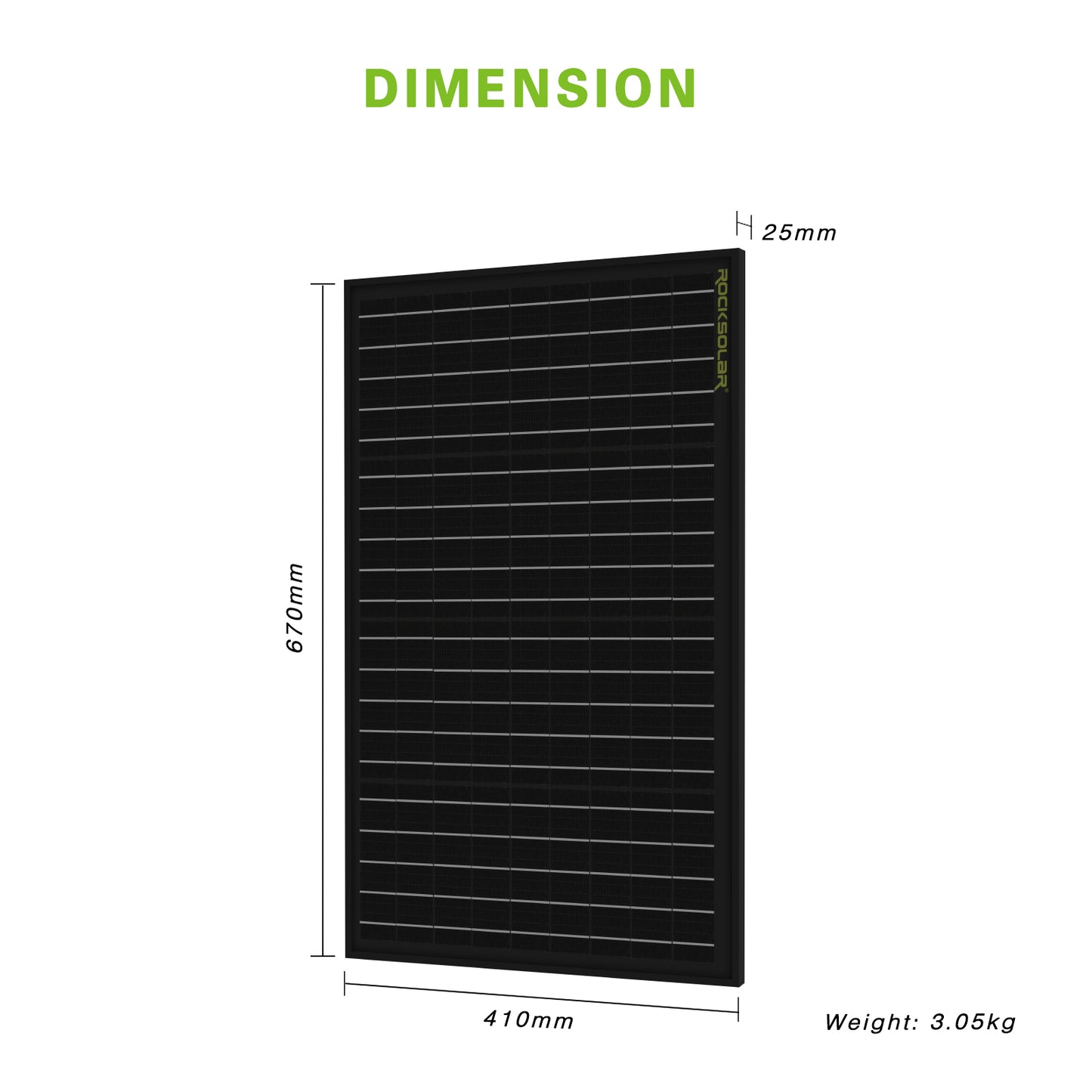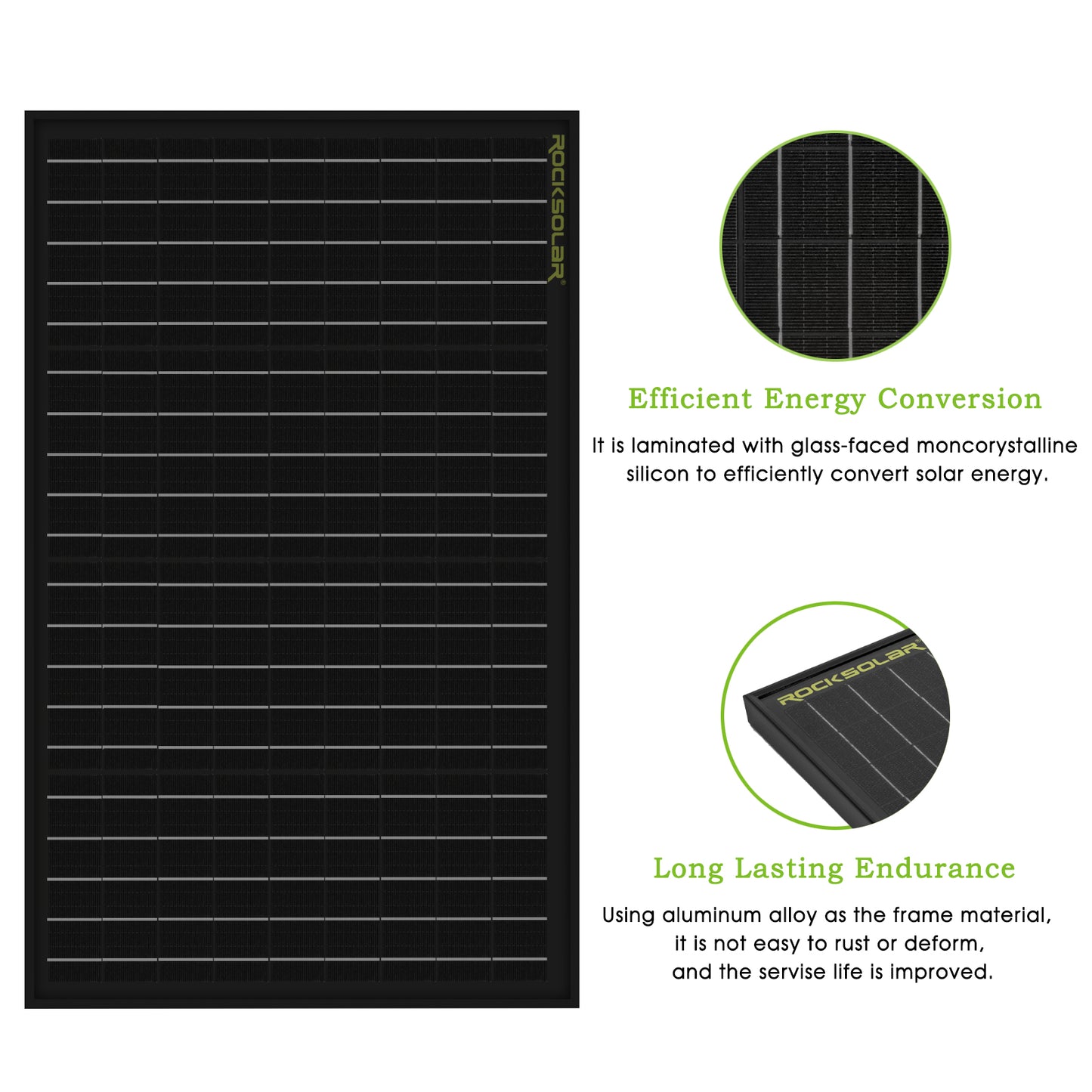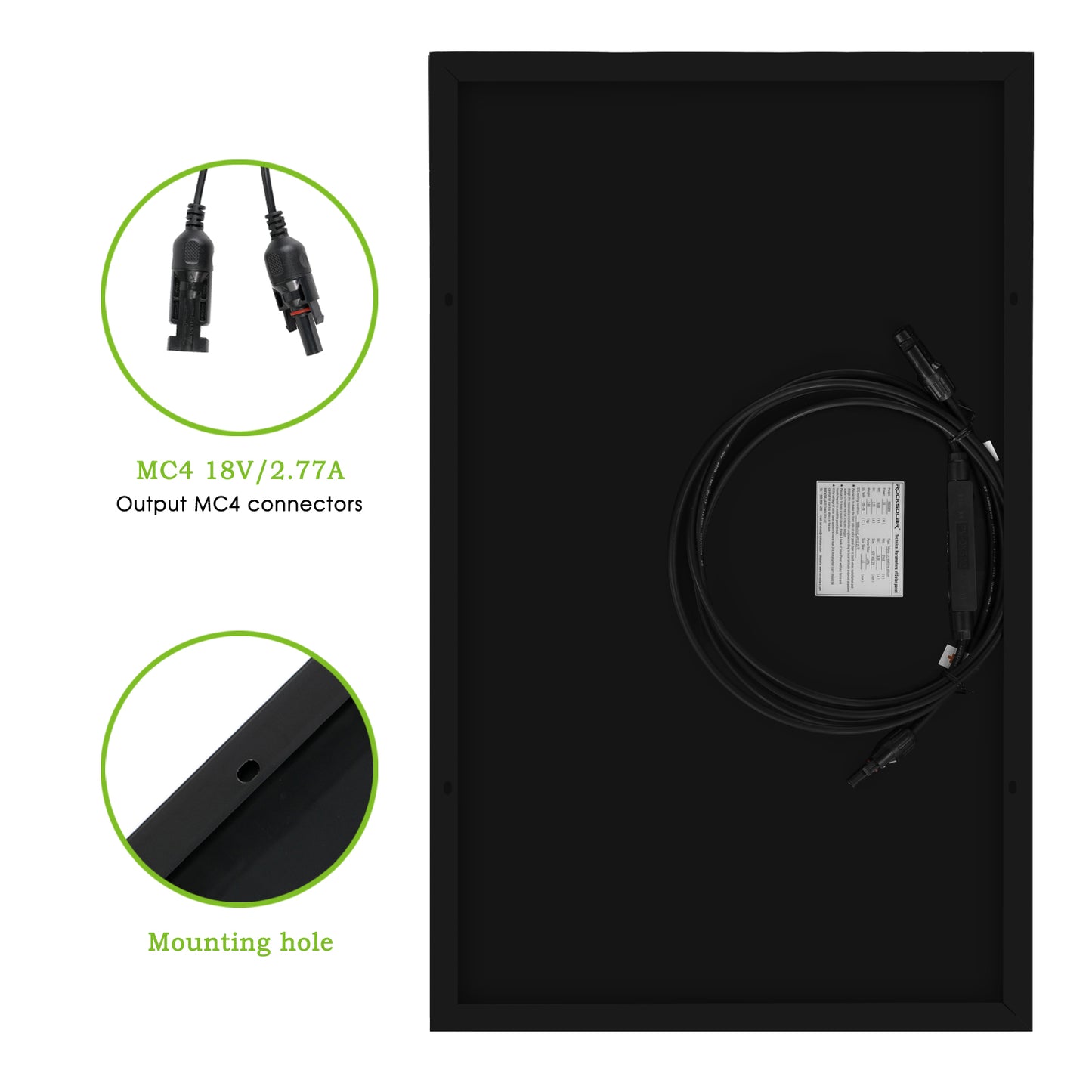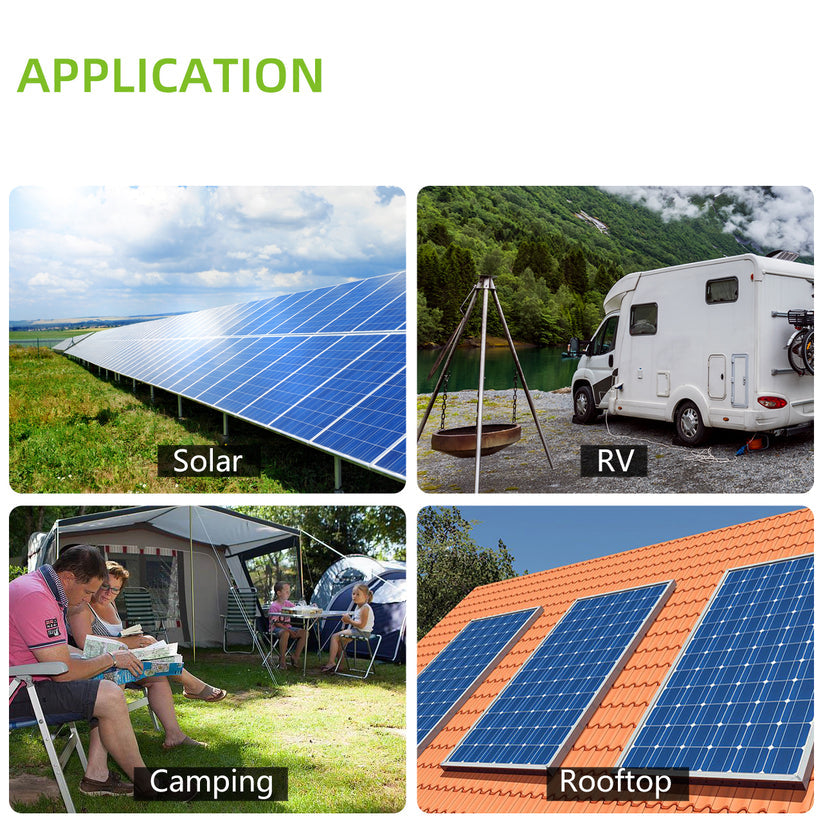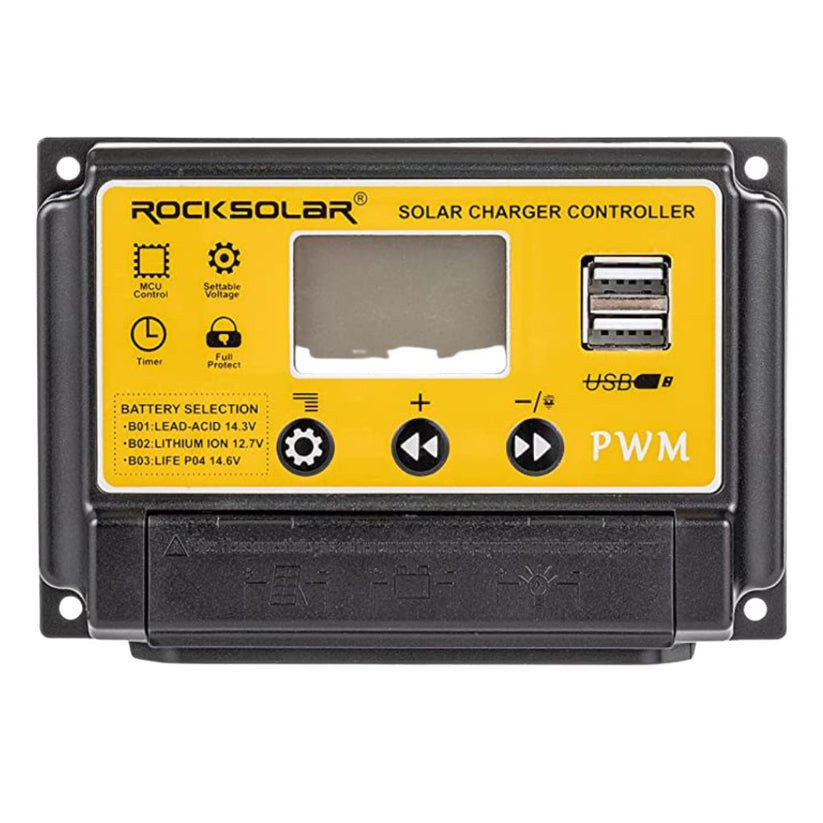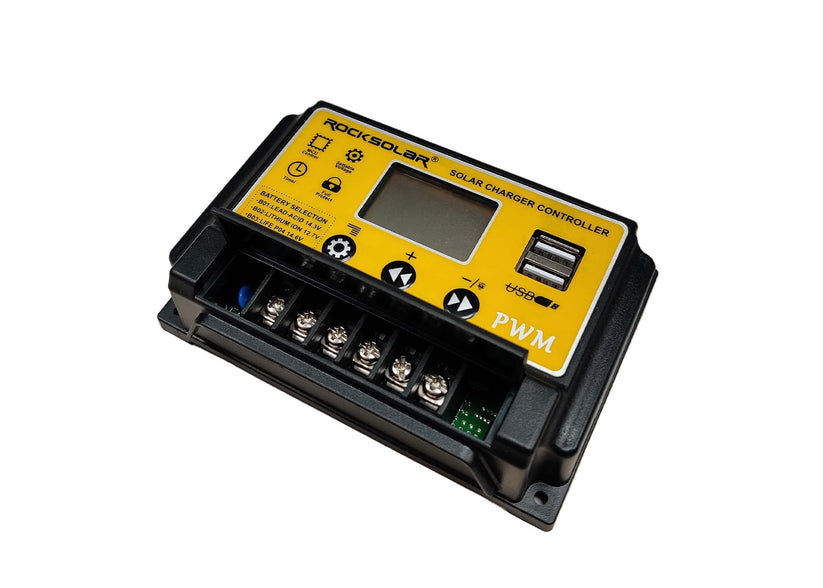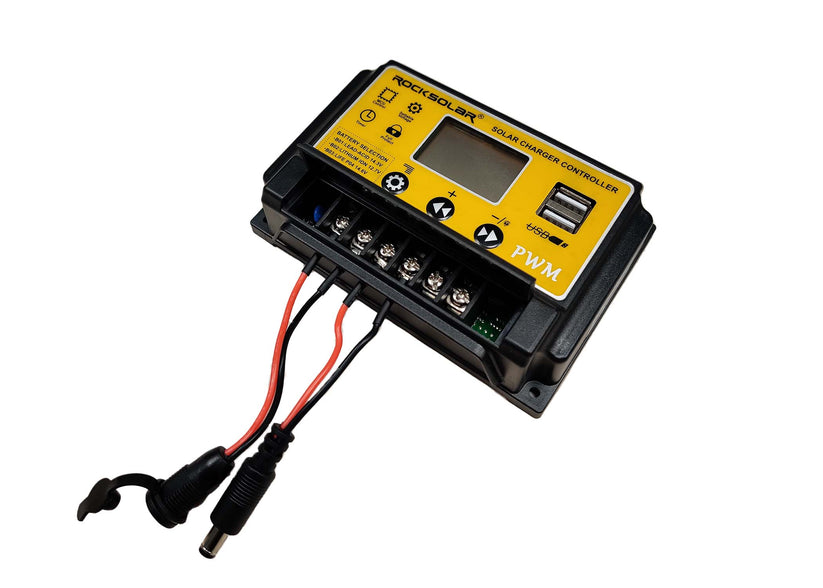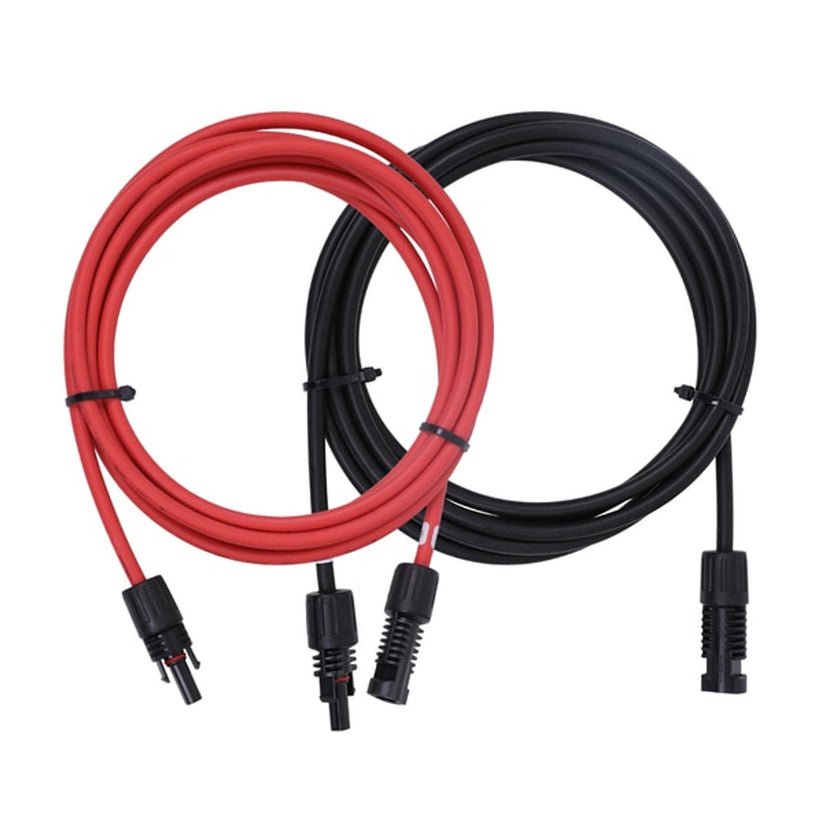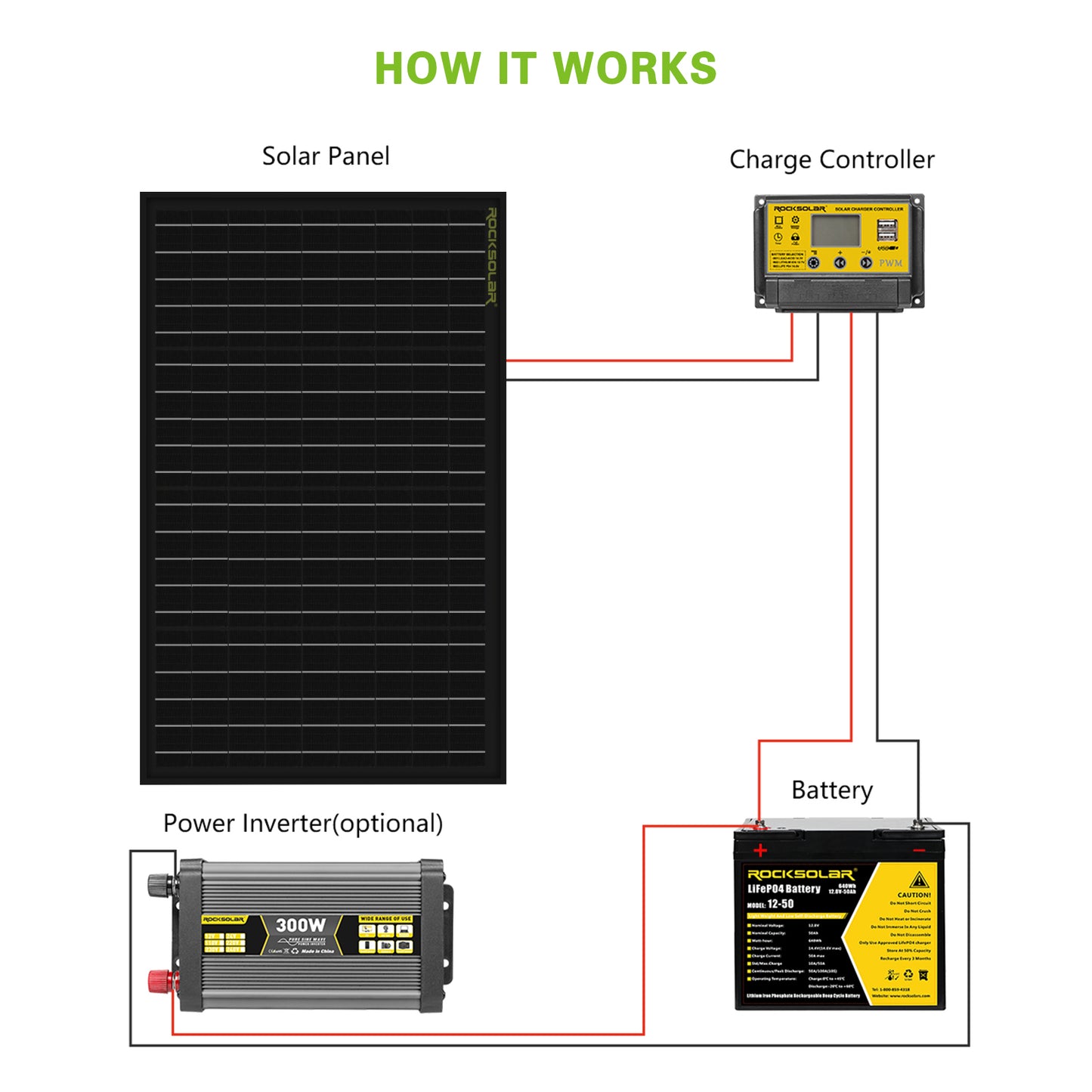 antastic Starter Kit
This ROCKSOLAR 50W kit is a great starter kit for anyone interested in solar power. Installation was straightforward and it works perfectly for our RV.
Good Quality and Price
The kit is of good quality and provides reliable power output. It's an excellent addition to our off-grid cabin.
Perfect for Boating
Installed this on our boat, and it has been a lifesaver. The PWM controller works efficiently, and the power output is consistent.
Reliable and Efficient
The ROCKSOLAR 50W 12V Basic Kit has been a reliable and efficient power source for our RV. We're thoroughly impressed!
Great Basic Kit
This is a great basic solar kit. The PWM controller works well, and the power output is steady. Perfect for our off-grid living.