Up to 50% off already applied. Use code HOLIDAY23 for an extra 15% off!
Regular price
$188.00 USD
Regular price
$301.00 USD
Sale price
$188.00 USD
Unit price
per
Sale
Sold out
Compact But Capacious: The Ready boasts a 200W output, all while weighing only 5 lbs.
Versatile Charging: Equipped with AC, DC, Quick Charge USB, USB 3.0, and USB C ports.
Large Battery, Lightweight: Houses a 60000mAh lithium battery in a convenient, portable frame.
Efficient Recharge: Offers rapid charging through wall outlets, car chargers, or compatible solar panels.
Optimal Protection: Comes with an integrated BMS ensuring safety against overcharging and short circuits.
Emergency Ready: Dual LED flashlights provided for unexpected situations.
Intelligent Design: Operates quietly and showcases battery status via an LCD.
Adventure-Ready: Perfect for camping, RV trips, power outages, and more.
Long Lasting: Provides a generous 1000+ charge cycles for extended usability.
Reliable Warranty: Accompanied by a one-year warranty to guarantee user satisfaction.
Free
Local Shipping
1-year Hassle Free
Warranty
Lifetime Customer
Support
Share
View full details
Description

Includes
Specifications
FAQ
Downloads
Reviews
Introducing the ROCKSOLAR Ready 200W Portable Power Station, its compact and light weight design makes it one of the best power stations for camping. Perfect for outdoor escapades, camping trips, or everyday backup power supply or emergency power source, the Ready as a battery powered outdoor power generator ensures that you're never left powerless. Crafted for the modern traveler, this solar power station provides a potent blend of convenience and innovation.
Product Features
Lightweight and Compact: Weighing in at just 5lbs, the Ready 200W delivers a robust 60000mAh lithium battery in a compact design. The foldable handle ensures you can take it everywhere without a hassle.
Comprehensive Battery Management: Integrated BMS ensures safe and efficient power usage, protecting your devices and the power station itself.
Multifaceted Charging Options: With 1 AC Output, 1 DC In, 4 DC Out, 1 Quick Charge USB Port, 2 USB 3.0 Ports, and 2 USB C ports, you're equipped for all your devices.
Emergency Ready: Dual high-quality LED flashlights ensure you're never left in the dark.
Enduring Lifecycle: Designed for longevity, the Ready guarantees a lifecycle of over 1000 charges.
Efficient and Silent: The power station assures a quick recharge and operates silently, ensuring you get power without any noise disturbances.
Experience the ROCKSOLAR Commitment
ROCKSOLAR's Ready 200W is not just about providing power; it's about delivering a off grid power solution and portable energy storage. From the dual LED flashlights for emergency situations to the silent operation ensuring peaceful usage, the Ready stands out as an exemplar in portable power generators.
Suitable for:
Explorations,RV, Tailgating & Camping
Home Backup during Power Interruptions
Journeys & Portable Office Setups
Charging Daily Gadgets and Small Appliances
Keeping CPAPs, laptops, and MacBooks powered
Solar Charging Compatibility with ROCKSOLAR 30W, 60W, and 100W Panels
With ROCKSOLAR's unmatched technical support and customer service, you're not just investing in a power station; you're investing in peace of mind. Experience the future of lithium portable power bank with the ROCKSOLAR Ready 200W.
1x ROCKSOLAR Ready 200W Portable Power Station: A powerful and portable solution tailored for all your charging needs.
1x AC Adapter: Ensures a speedy recharge for the power station.
1x Car Charger Cable: Charge the Ready 200W on the move from your vehicle.
1x Cigarette Lighter Adapter: Expands your charging options, especially on the road.
1x User Guide: Detailed instructions to help you maximize the potential of your power station and ensure safety during use.
Technical Specifications
Specification
Details
Manufacturer
ROCKSOLAR TECHNOLOGY LLC
Place of Business
1-800-858-4318
Part Number
RS420
Product Dimensions
14 x 7.25 x 7 cm; 2.27 Kilograms
Batteries
1 Lithium Polymer battery (included).
Item model number
RS420
Size
200W
Colour
Not Specified
Style
Power Station
Pattern
Power Station
Power Source
Battery Powered
Voltage
110 Volts (AC)
Wattage
200 watts
Item Package Quantity
1
Type of Bulb
LED
Special Features
Portable, Rechargeable Battery, Quiet, Outlets
Usage
Camping, residential, power outage, backup power supply, RV, outdoor, Cpap, laptop, ebook, macbook, air pump
Included Components
Car cigarette adapter, Car Charger, Charger
Batteries Included?
Yes
Batteries Required?
Yes
Battery Cell Type
Lithium Ion
Warranty Description
One year
Item Weight
5 lbs
The ROCKSOLAR Ready comes with a robust 60000mAh lithium battery, providing ample power for most of your devices and gadgets during your adventures or power outages.
You have multiple options to recharge the ROCKSOLAR Ready. You can use the included wall output charger (100v-240v), the car charging cable, or even pair it with ROCKSOLAR's 30W, 60W, or 100W Solar Panels (sold separately) for solar recharging.
The ROCKSOLAR Ready is versatile and can power a range of devices including laptops, tablets, phones, CPAP machines, small appliances, and more. With its multiple ports, it provides a variety of charging options for different gadgets.
Absolutely. The ROCKSOLAR Ready is equipped with an in-built Battery Management System (BMS) that provides multiple layers of protection, including overcurrent and short-circuit safeguards. This ensures a safe charging experience for all your devices.
The ROCKSOLAR Ready is lightweight and portable, but it's always best to check with your airline's policies regarding carrying power stations or batteries. The watt-hour (Wh) rating is an important factor, and airlines usually have specific guidelines for it.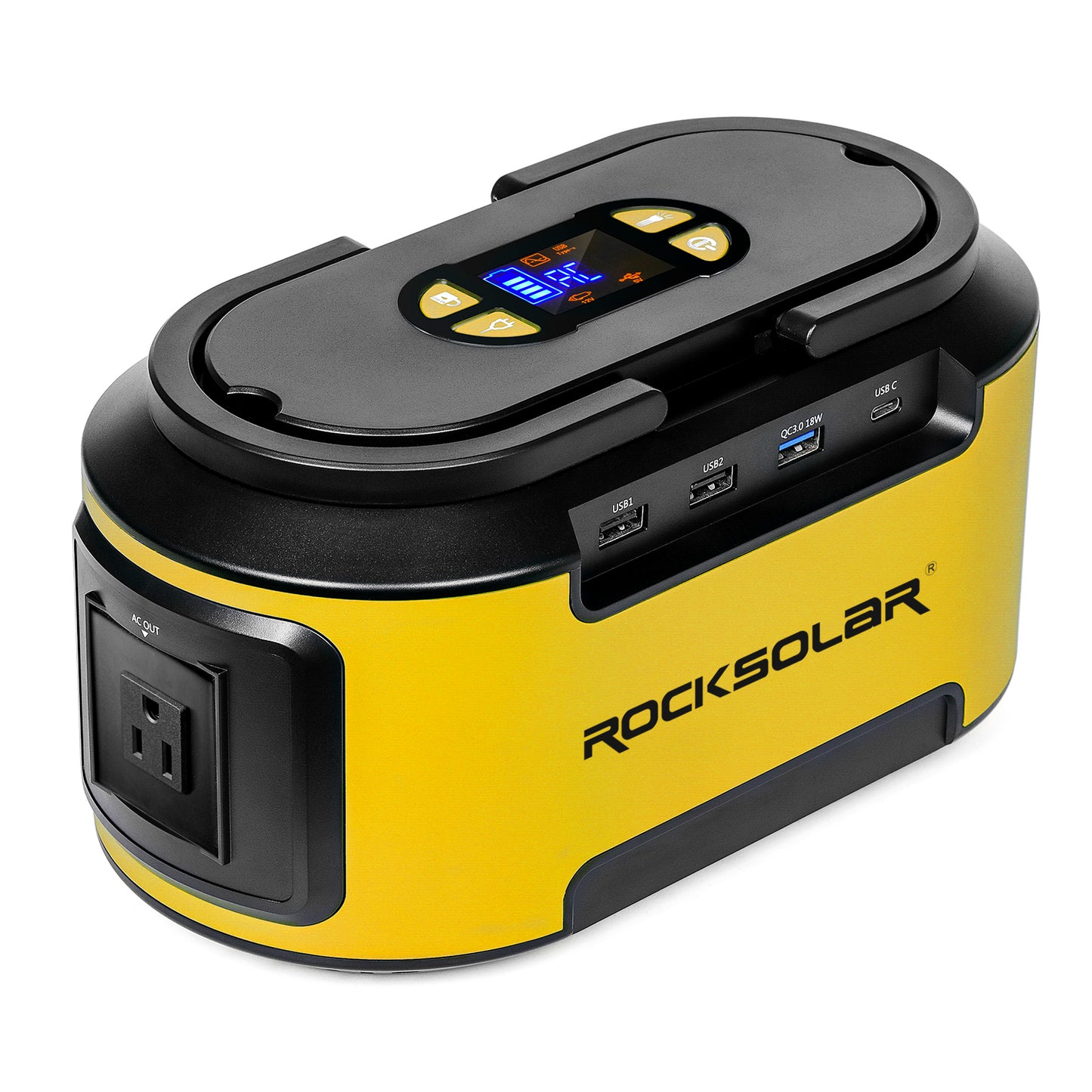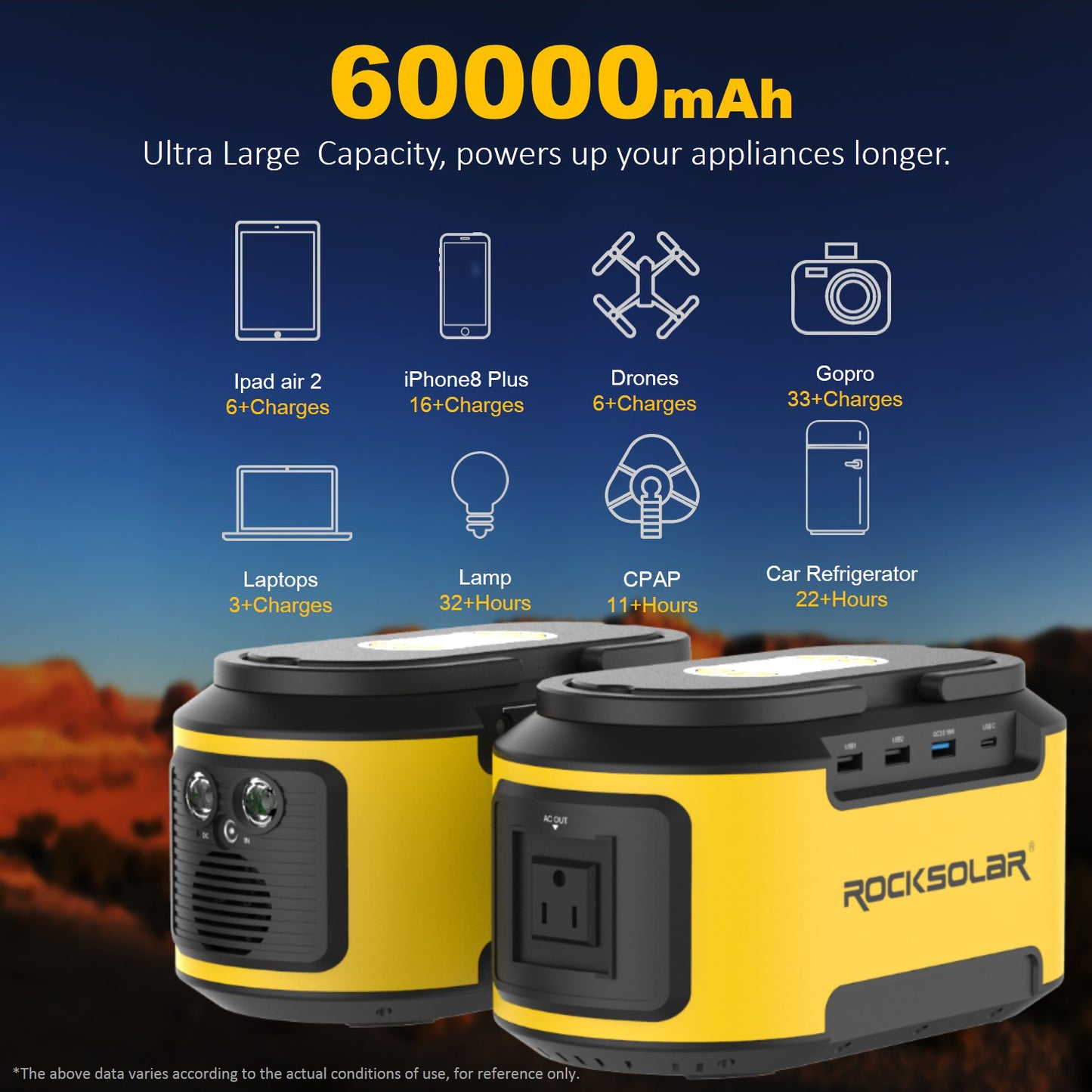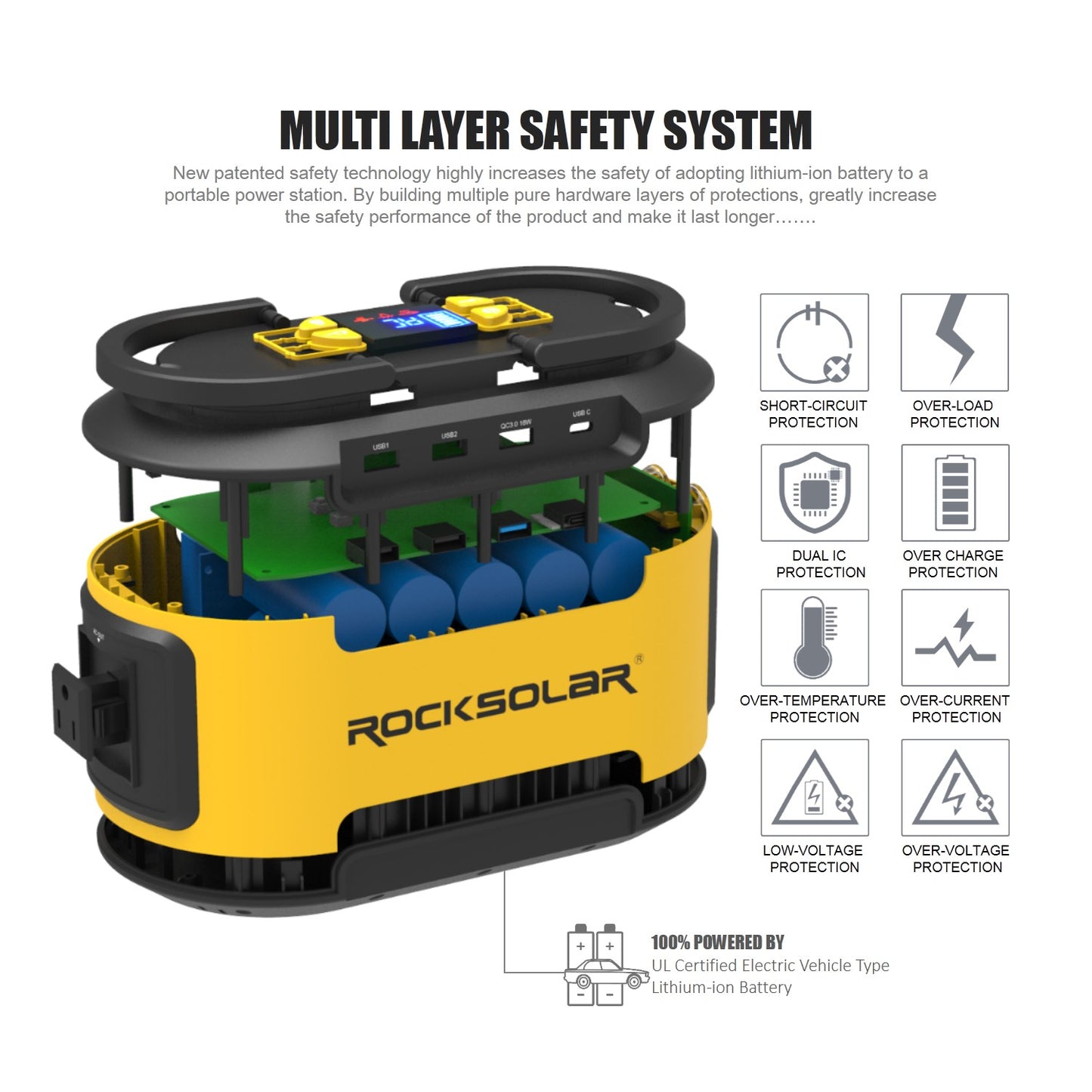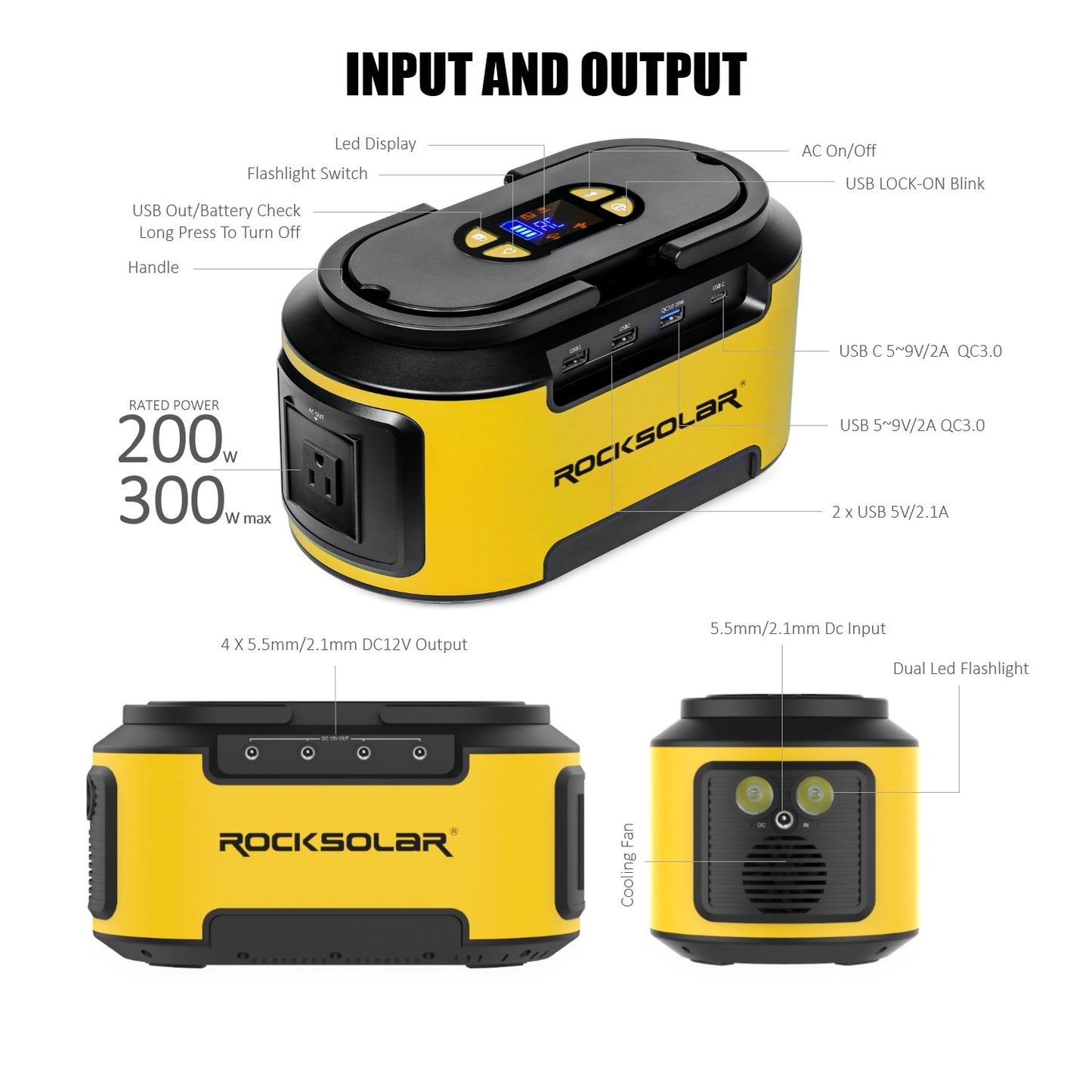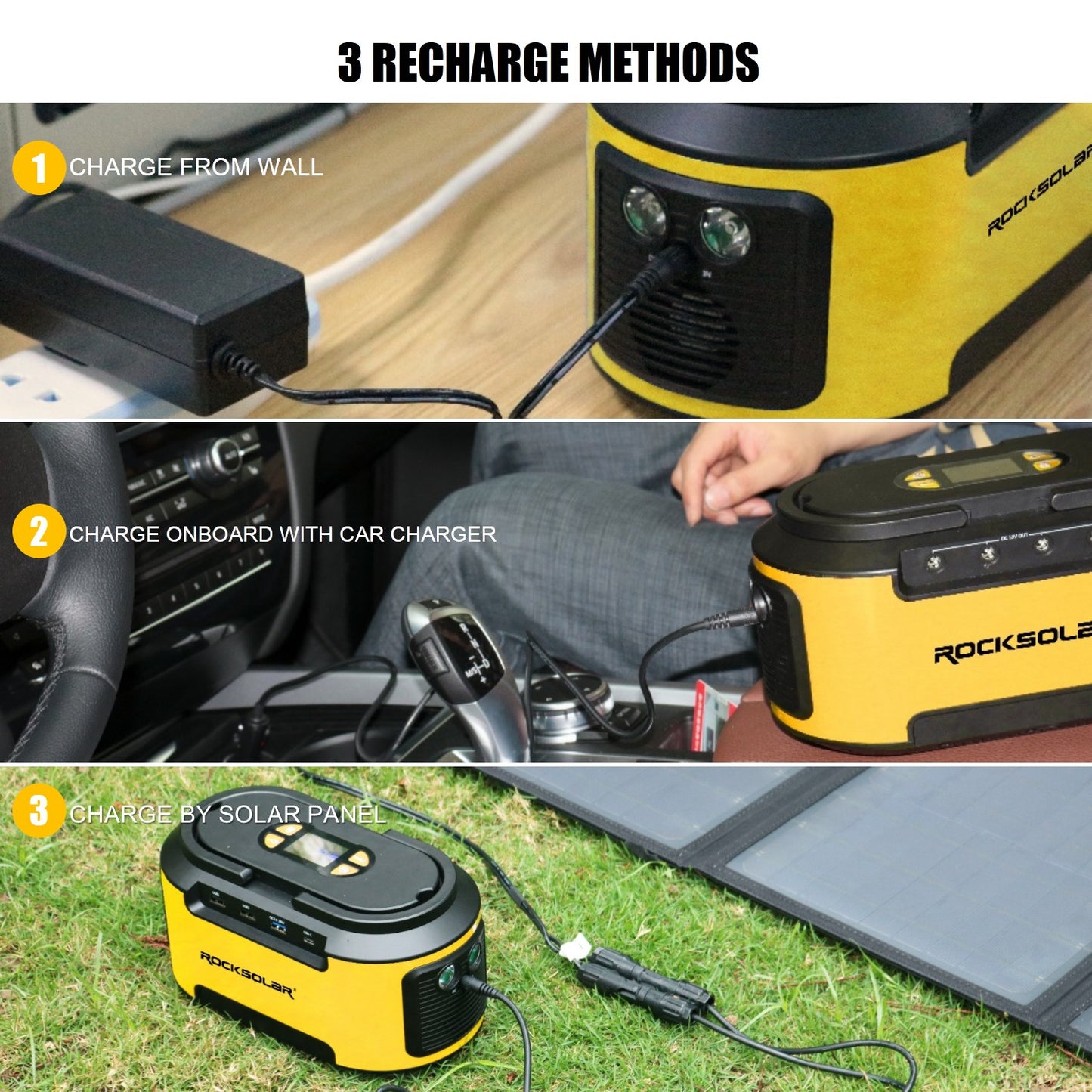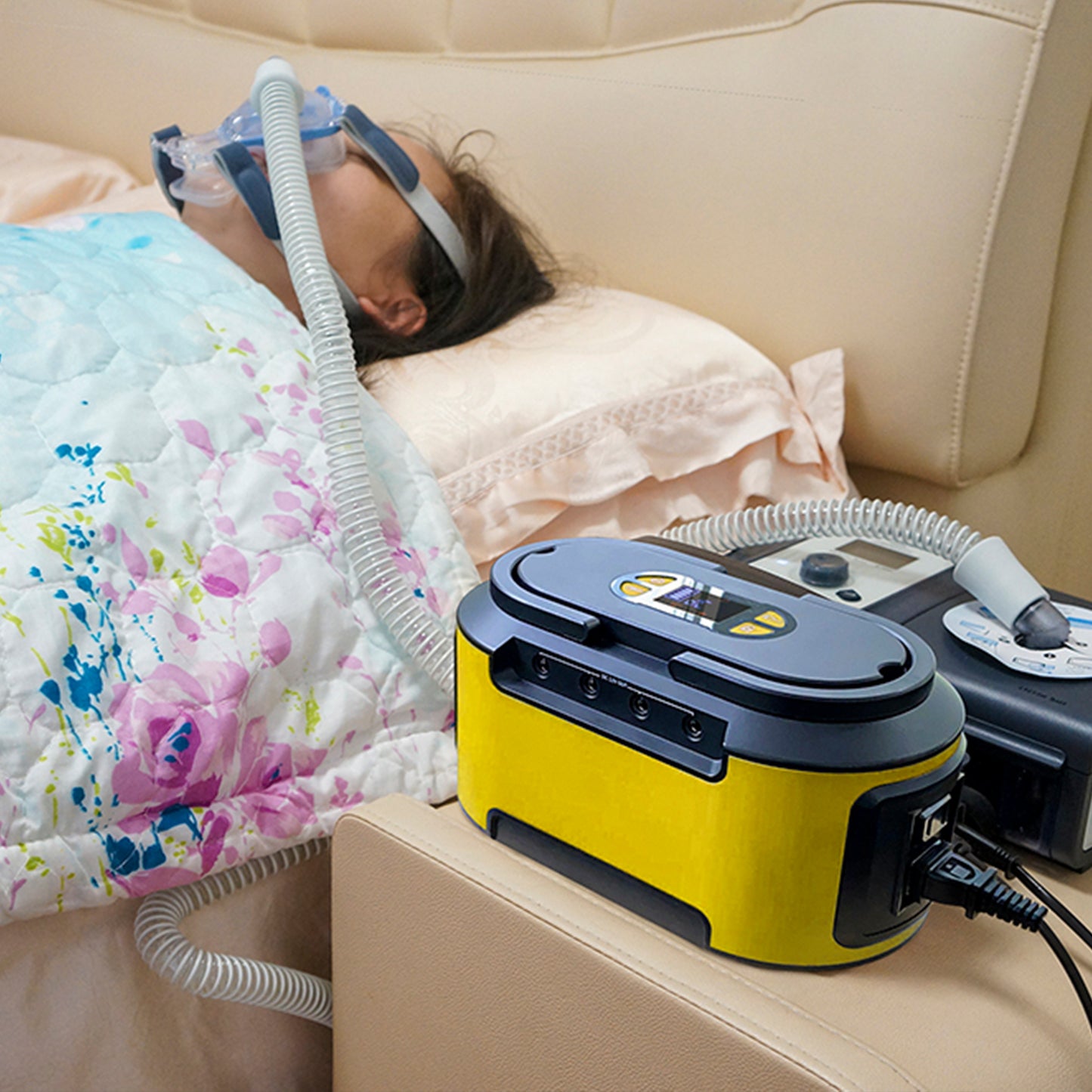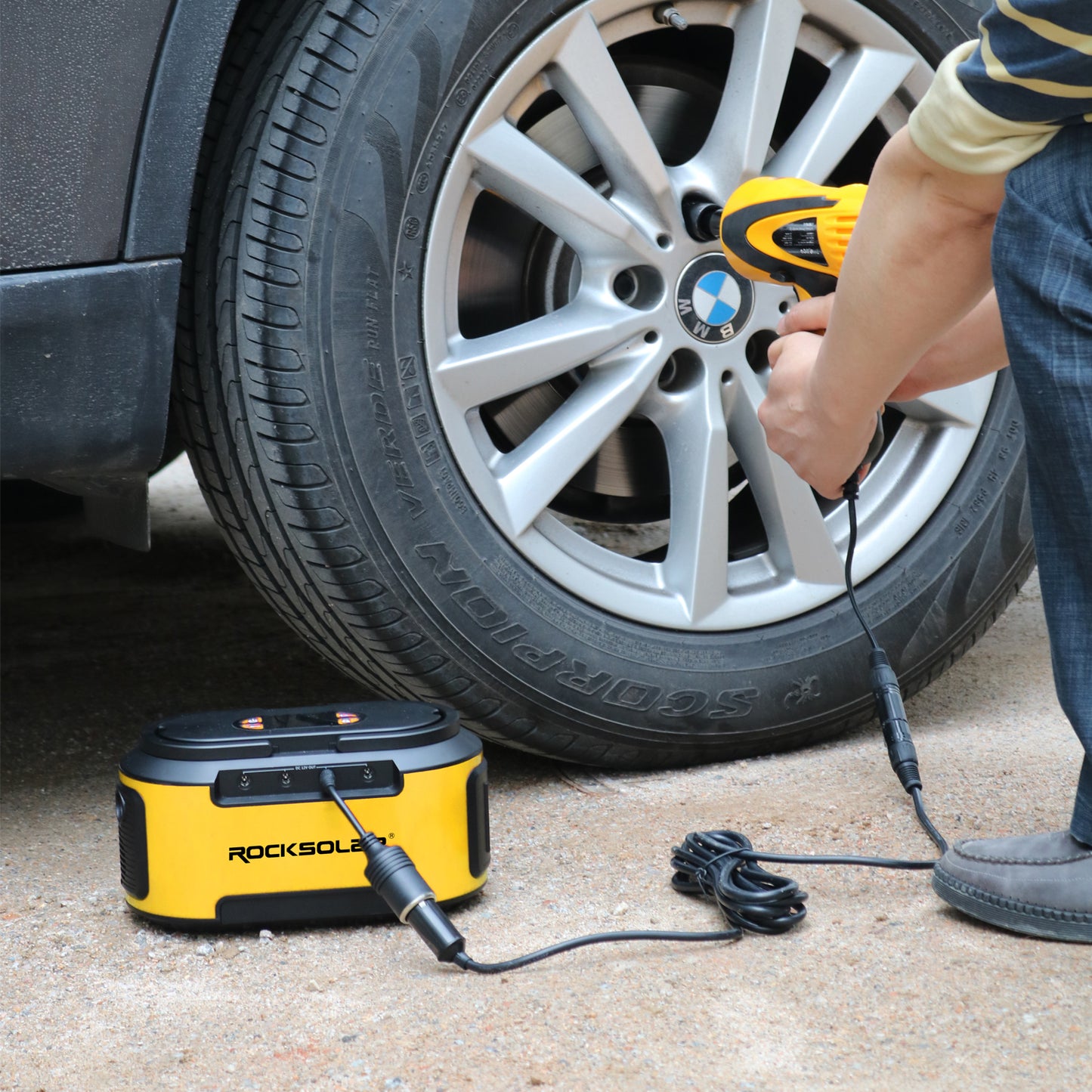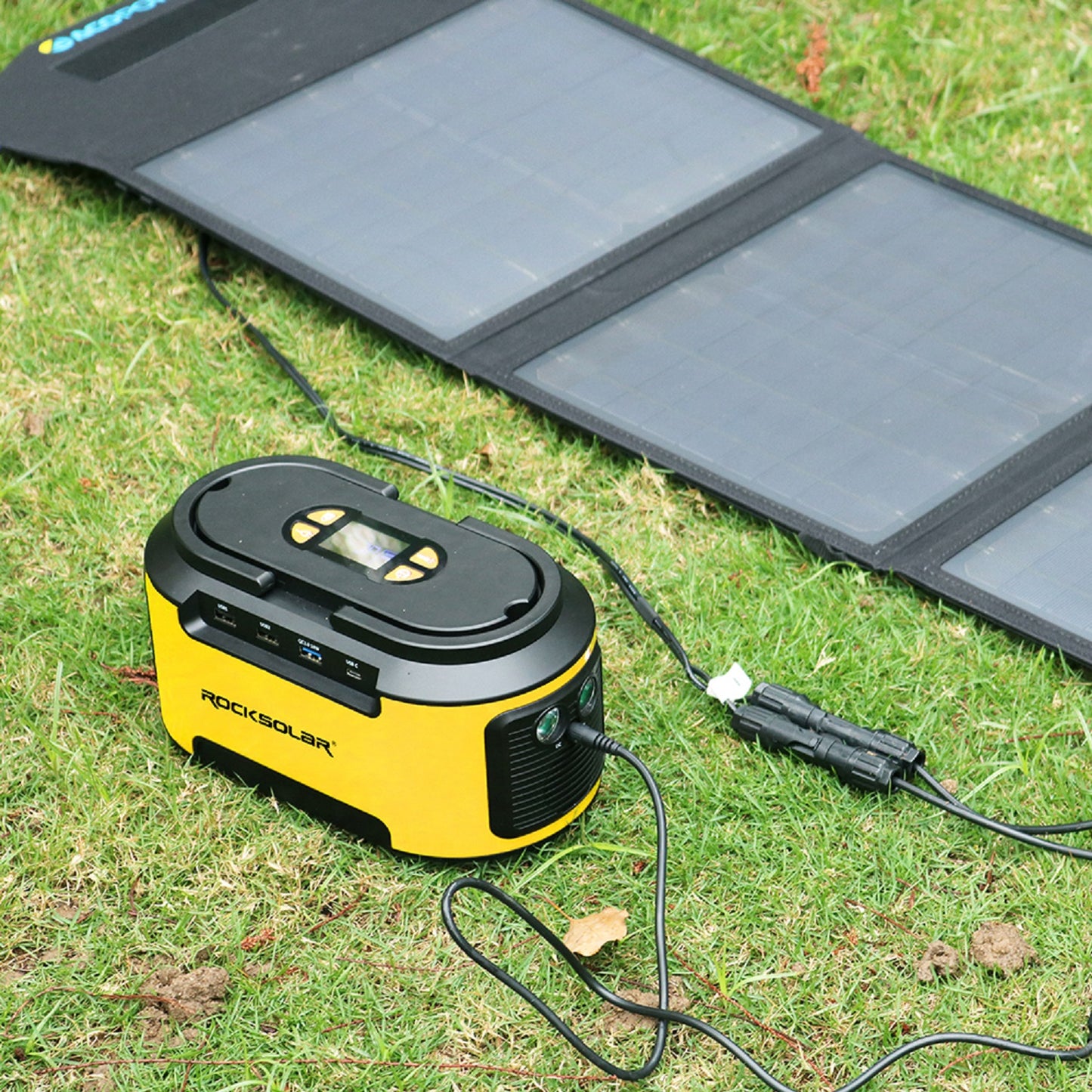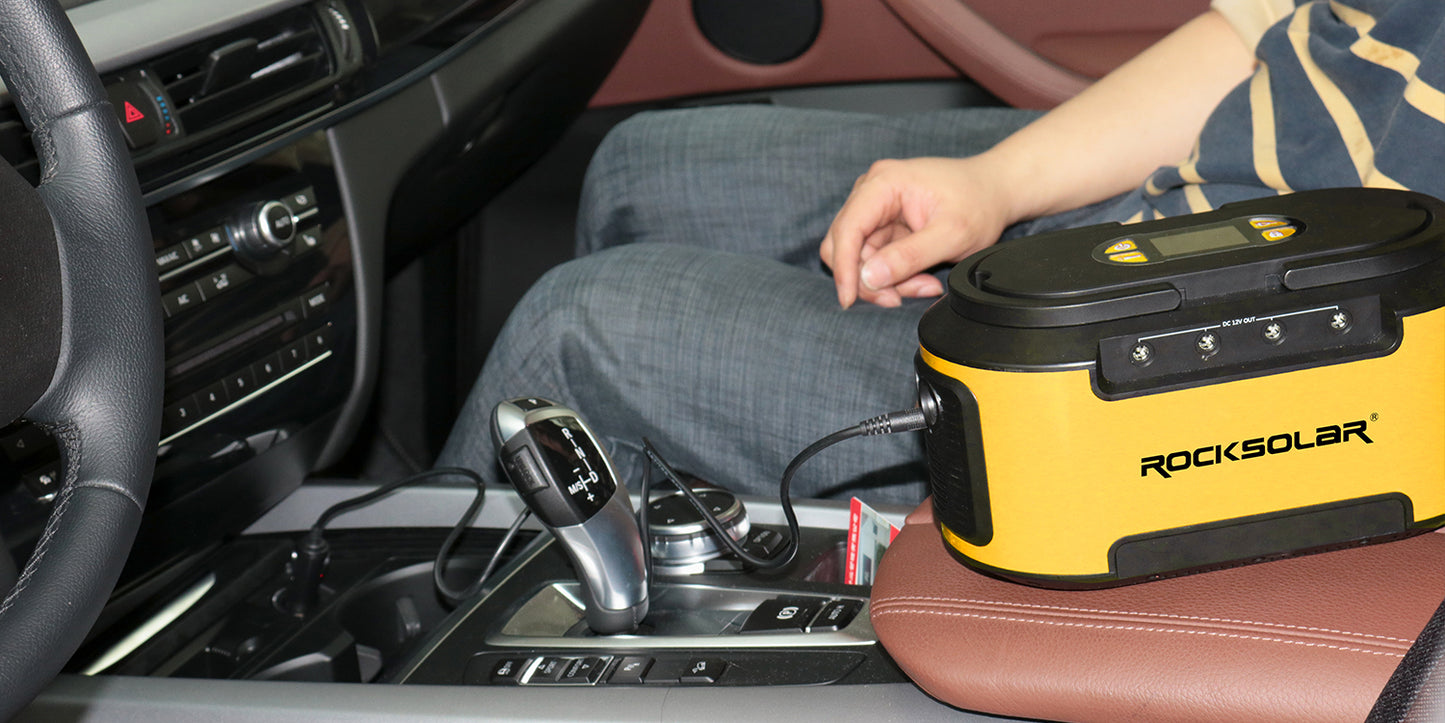 Ready 200W 222Wh Portable Power Station - Lithium Battery and Solar Generator
Amazing
Took this camping with us last weekend! Kept us with power and a sense of security knowing there was still more power if we needed it.
Perfect
Took it away fully charged for 4 days and it kept all my devices charged. Next time I will be also using it for a fan but I've every confidence it will last.
Excellent choice
Ready 200W 222Wh Portable Power Station - Lithium Battery and Solar Generator
ROCKSOLAR Ready 200W Portable Power Station
It ran my CPAP machine for 2 nights and still slightly over half charged. Be good for 4 nights I believe. I have a smaller RockSolar unit as well with the portable solar charger, unfortunately they use different plugs so now I need an adapter.