Up to 50% off already applied. Use code HOLIDAY23 for an extra 15% off!
Regular price
$616.00 USD
Regular price
$976.00 USD
Sale price
$616.00 USD
Unit price
per
Sale
Sold out
Quadruple Power: Set of four, totalling a 600W output.
Monocrystalline Mastery: High-conversion silicon cells for unmatched efficiency.
Rugged Construction: Weighing in at 38.56kg for durability.
All-Terrain Performance: Reliable energy across weather spectrums.
Multi-Use Design: From homes to oceans, ROCKSOLAR has you covered.
Expansive Dimensions: Combined size of approximately 447.96cm x 134.02cm x 3cm.
Premium Efficiency: Commitment to maximum energy conversion.
Swift Installation: Pre-drilled and equipped with MC4 Connectors.
Decade-Long Warranty: A 10-year promise of excellence.
Free
Local Shipping
10-year Hassle Free
Warranty
Lifetime Customer
Support
Share
View full details
Description

Includes
Specifications
FAQ
Downloads
Reviews
Illuminate your green energy journey with the ROCKSOLAR Black Diamond 600W set, comprising four 150W 12V Rigid Solar Panels. This configuration emerges as a beacon of innovation and efficiency, doubling the power and potential for renewable energy enthusiasts everywhere.
Optimal Performance, Multiplied
Top-Tier Efficiency: Monocrystalline silicon cells are at the core, ensuring every sunbeam is tapped into, giving you maximum energy yields.
Unwavering Power: Bypass diodes ensure minimal power drops, delivering consistent energy even when shadows play a part.
Durability Multiplied: Crafted with corrosion-resistant aluminum and fortified glass, promising longevity and robustness.
Over 25 Year Service Life

 

guaranteed and 10 Year Manufacturer Warranty.
Reliable, Come Rain or Shine
Mastering the Elements: With laminated monocrystalline cells and an IP65 rating, these panels consistently outperform in all weather conditions.
Enduring Design: Built to resist strong winds, hefty snow loads, and the harshest of environments.
Expanded Versatility
Varied Use: Perfect for an array of setups – homes, commercial spaces, remote areas, oceanic voyages, or extended RV excursions. ROCKSOLAR's prowess covers them all.
Installation Simplified: With pre-drilled holes and provided connectors, setup is swift and straightforward.
Commitment to Sustainability with ROCKSOLAR
Choosing the ROCKSOLAR Black Diamond 600W is more than a purchase; it's an investment in a greener future. It's a commitment to renewable energy and a brighter, more sustainable tomorrow.
Ideal For:
Eco-friendly Urban and Residential Spaces
Extended Road Trips and Adventurous RV Users
Marine Explorations and Long Oceanic Journeys
Remote Getaways and Off-Grid Living
Commercial Enterprises and Expansive Industrial Use
Conservation Efforts and Green Initiatives
4 x ROCKSOLAR Black Diamond 150W 12V Monocrystalline Rigid Solar Panel
4 x MC4 Connectors
1 x User Manual for the Rigid Solar Panel
Technical Specifications Of Each Panel
ROCKSOLAR Black Diamond 150W 12V Monocrystalline Rigid Solar Panel Specification
Details
Manufacturer
ROCKSOLAR TECHNOLOGY LLC
Place of Business
1-800-858-4318
Part Number
1
Product Dimensions
111.99 x 67.01 x 3 cm
Item model number
RSRIG150-001
Size
150W Rigid Solar Panel
Style
Compact
Material
Monocrystalline Silicon
Shape
Rectangular
Voltage
12 Volts (DC)
Amperage Capacity
8.5 Amps
Maximum Power
150 Watts
Certification
Energy Star
Usage
Residential, Commercial, industrial, off grid, solar energy, RV, cottage, Boat, solar ventilation, solar powered pump, solar lighting
Included Components
4x 150W Rigid Solar Panel, 4x MC4 Connectors
Batteries Required?
No
Warranty Description
10 Years From Date Of Purchase
Item Weight
9.64 kg
The ROCKSOLAR 600W set uses high-efficiency monocrystalline silicon technology, ensuring outstanding energy conversion across the four panels.
The combined dimensions of the four panels are approximately 447.96cm x 134.02cm x 3cm with a total weight of 38.56 kilograms, making installation versatile and adaptable.
Indeed! With glass-laminated monocrystalline cells and an IP65 rating, these panels are crafted for optimal performance, rain or shine.
Its versatile nature means it's suited for homes, businesses, off-grid areas, RVs, boats, and more. It caters to diverse energy needs efficiently.
The package provides MC4 connectors to facilitate easy installation. For other components or accessories, ensure compatibility before setup.
Harnessing solar power with the ROCKSOLAR 600W Panels promotes renewable energy usage, drastically reducing carbon footprints and championing a sustainable future.
Yes, the ROCKSOLAR 600W set is accompanied by a 10-year warranty, ensuring sustained performance and securing your green energy investment.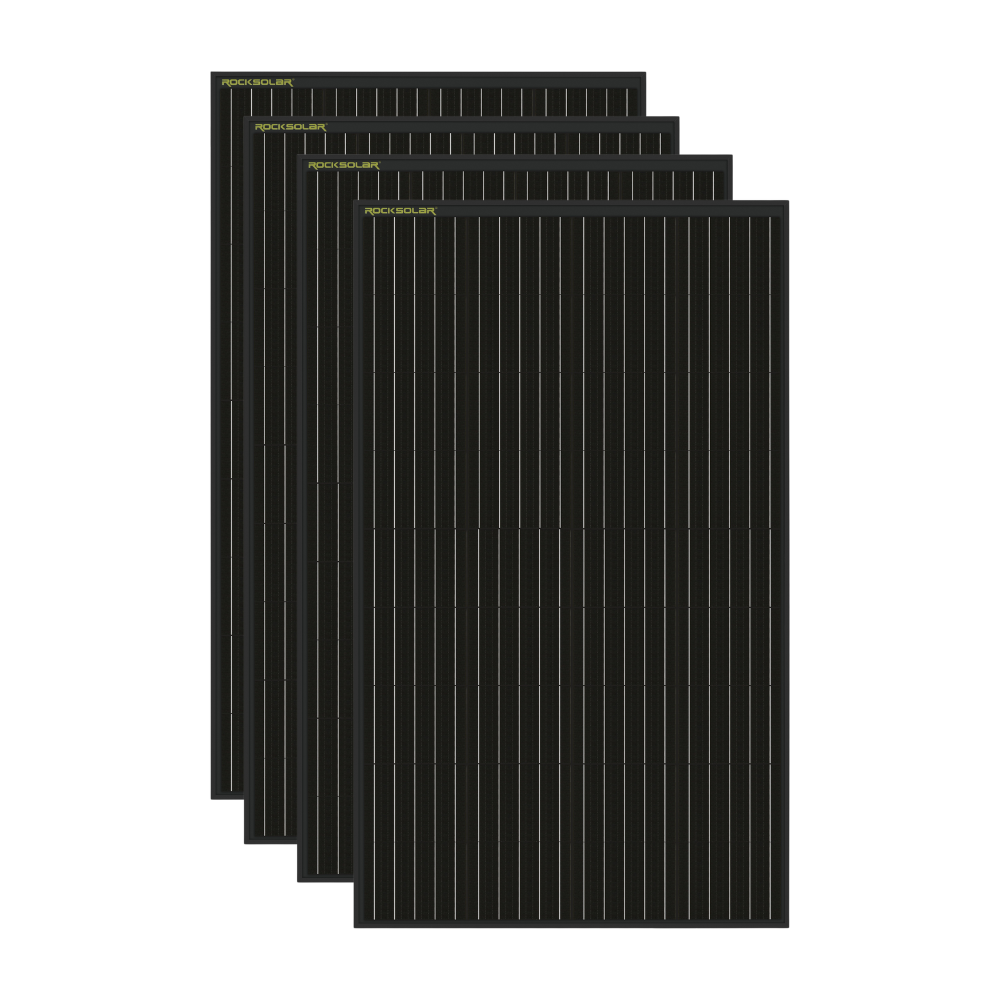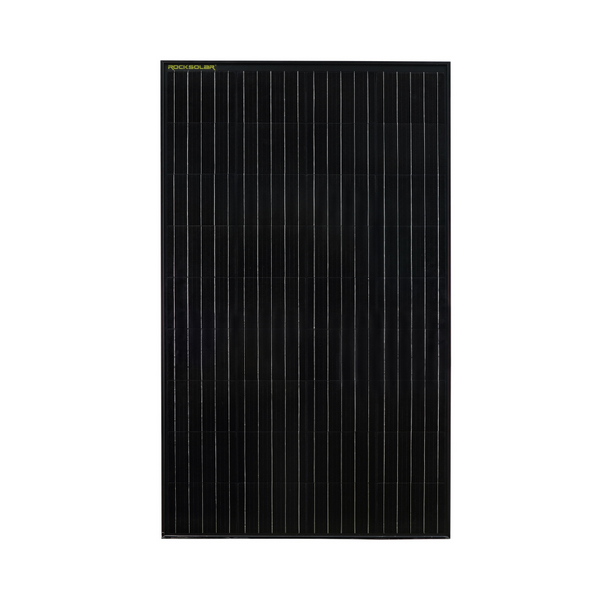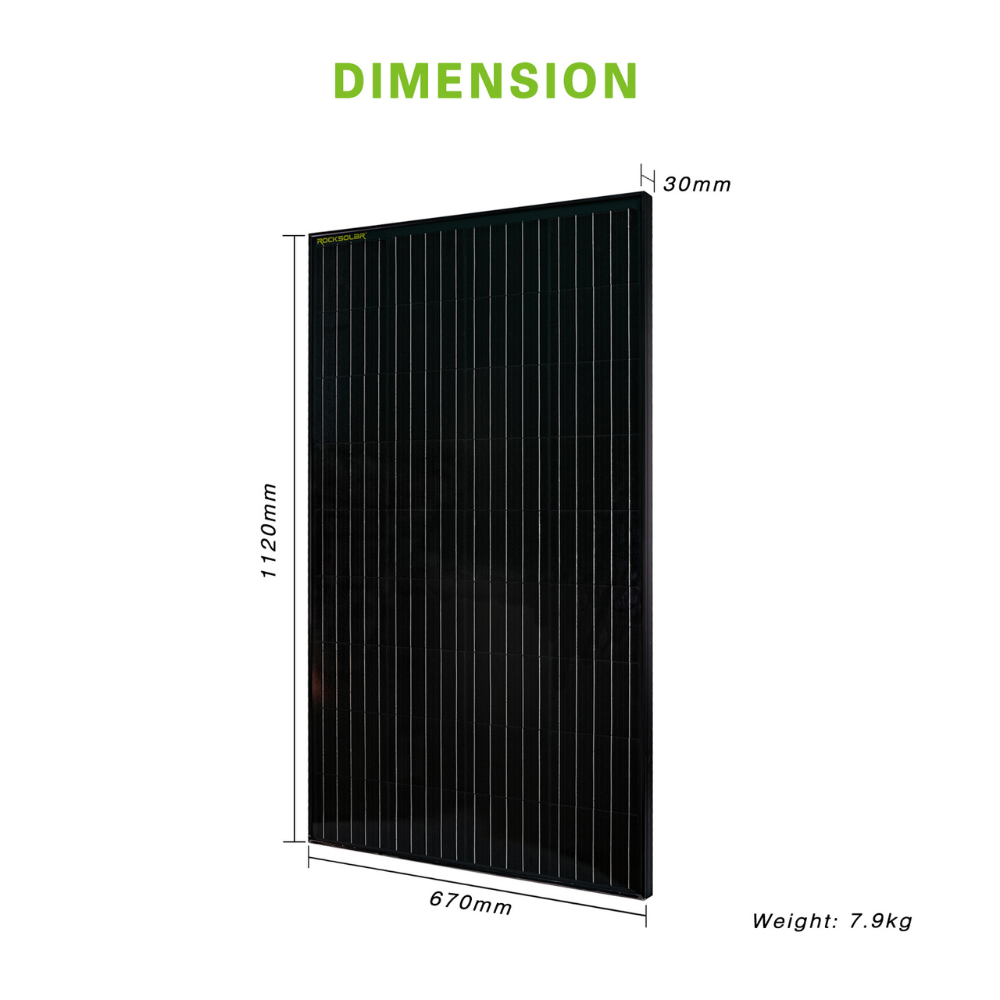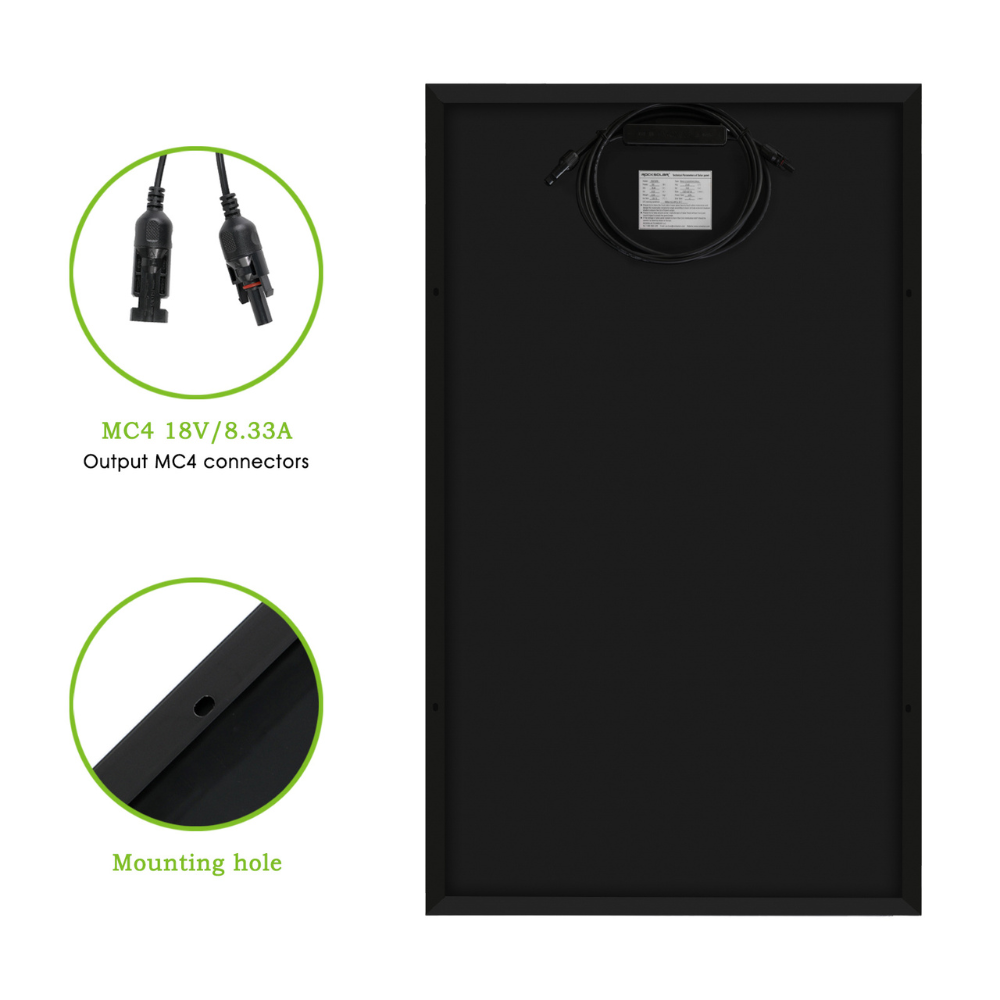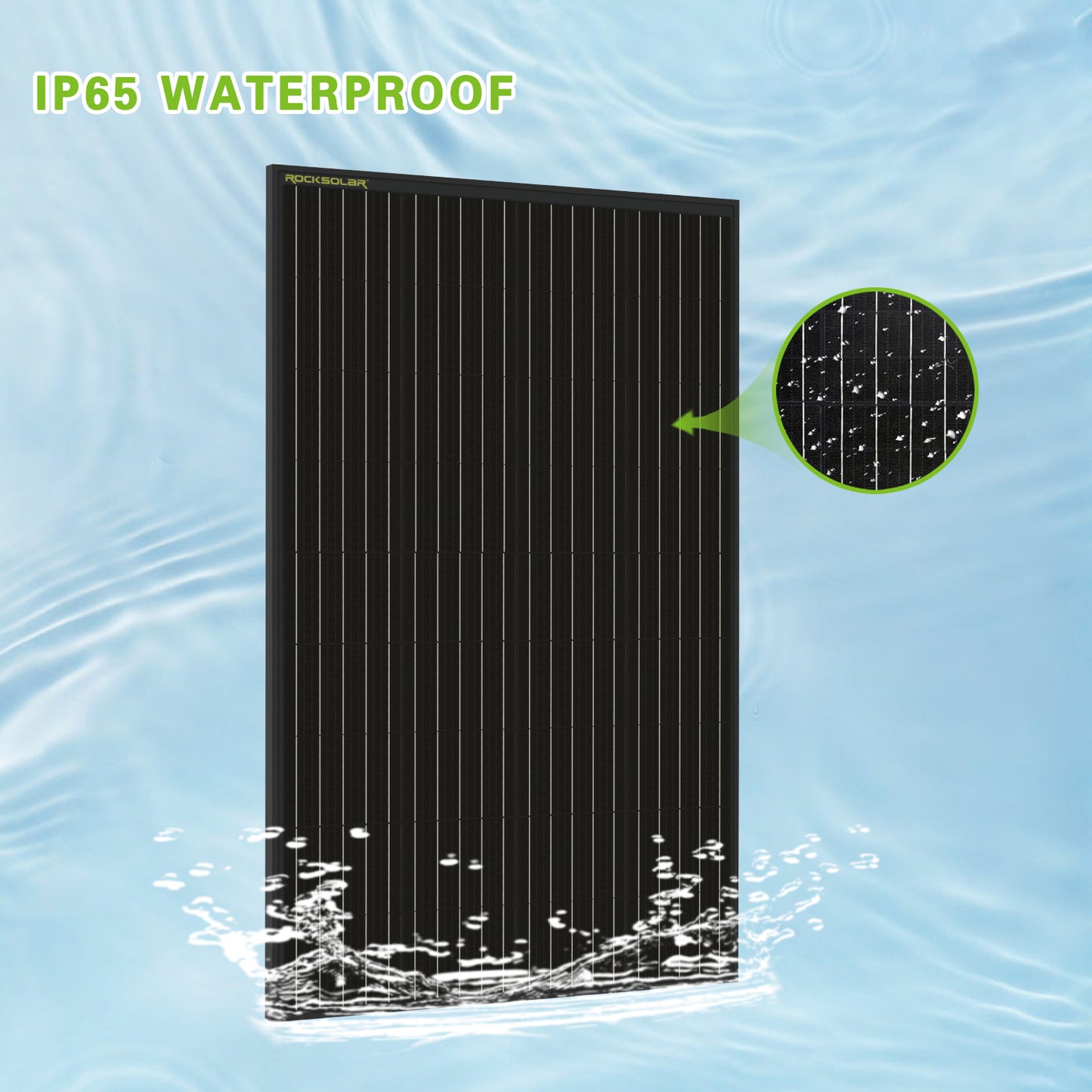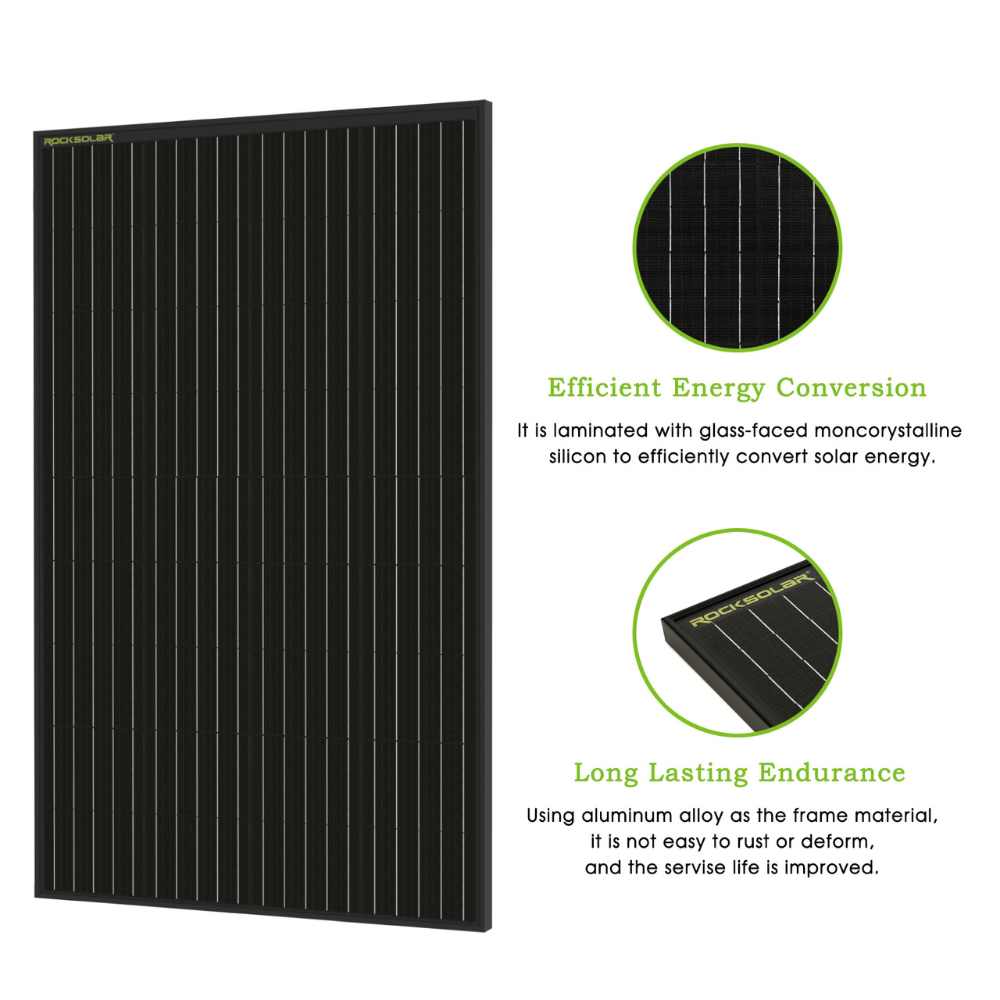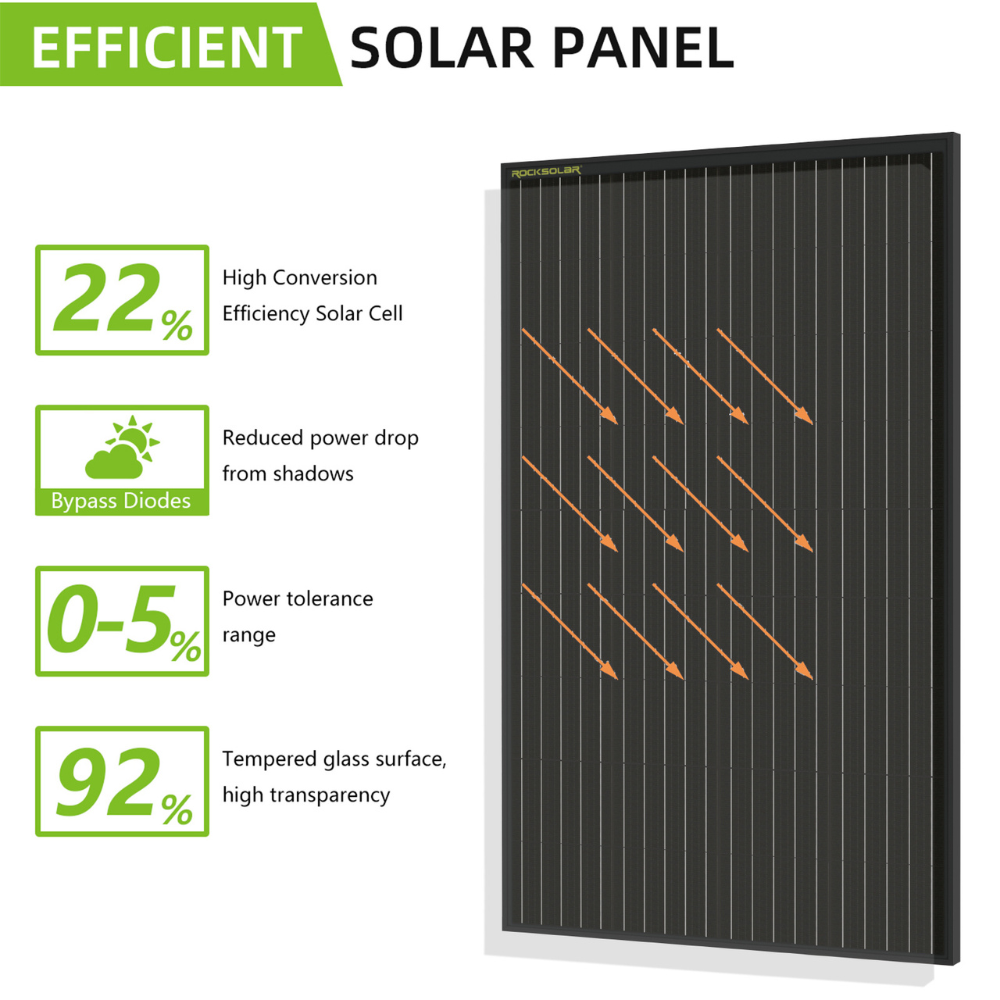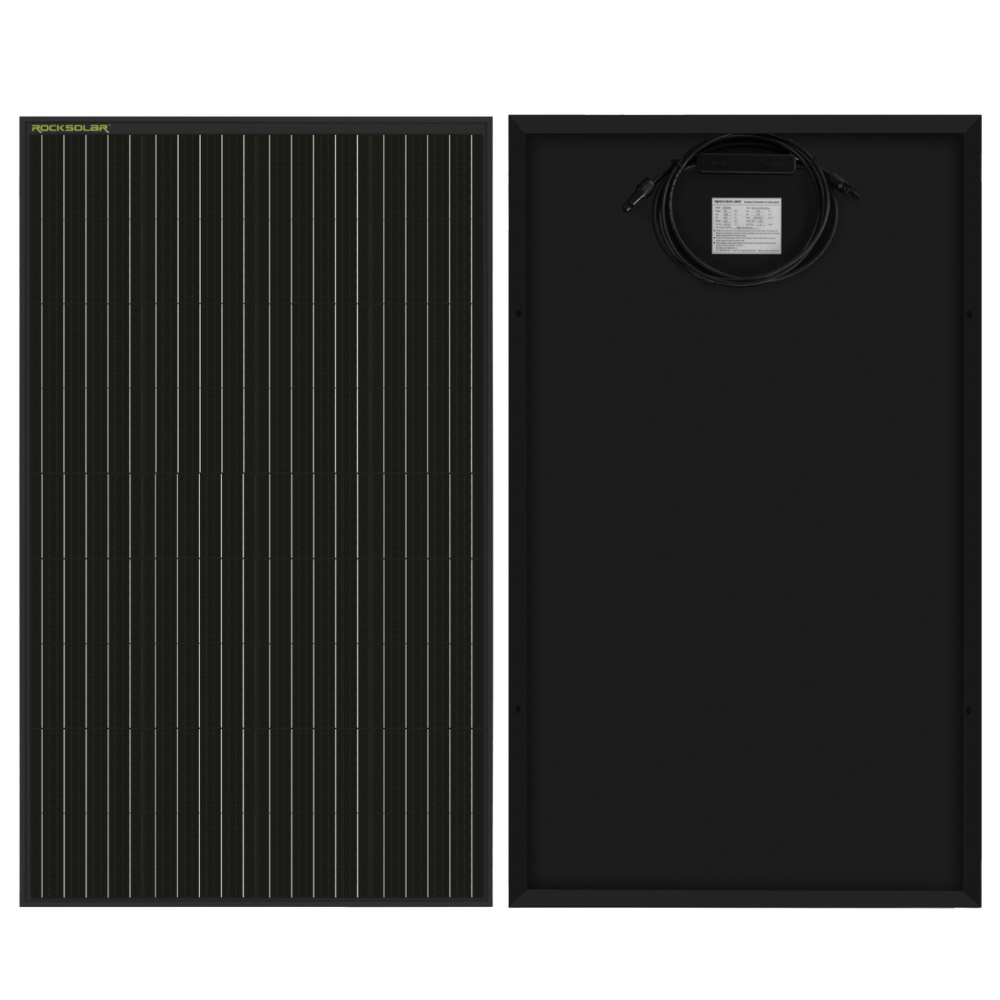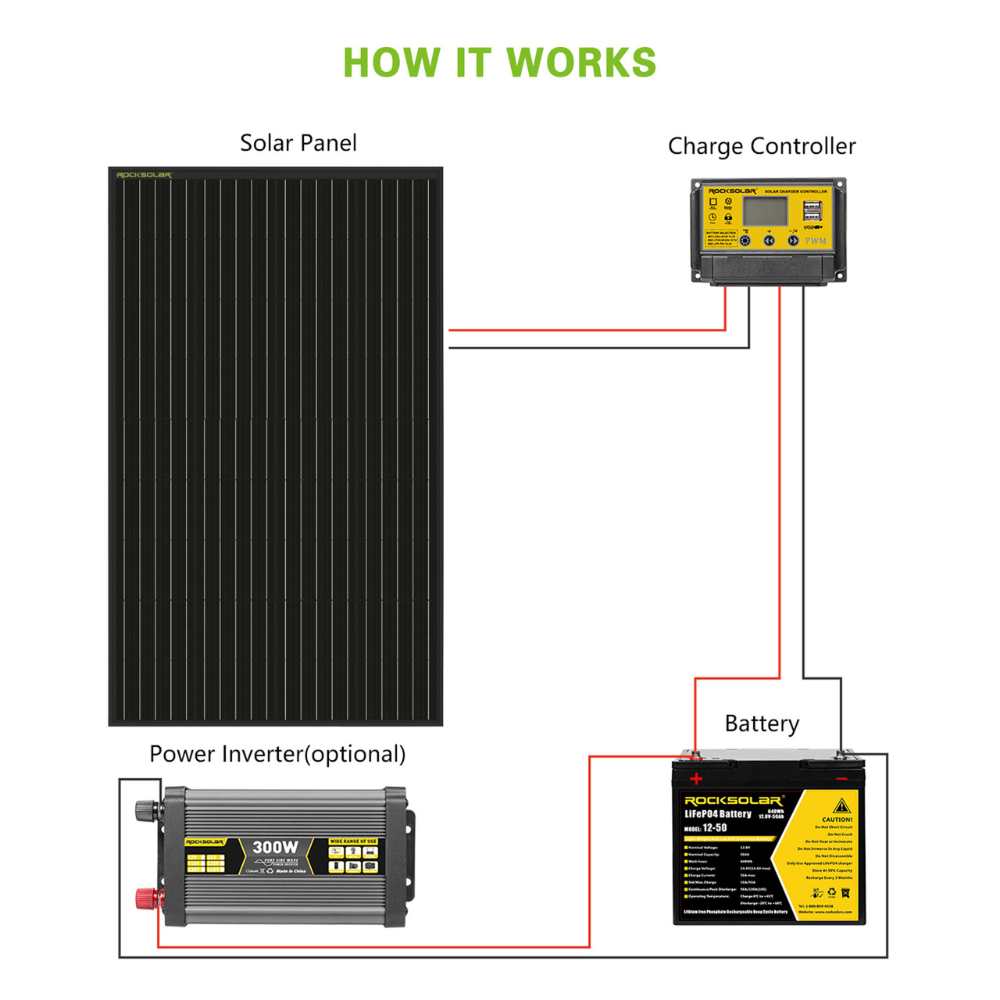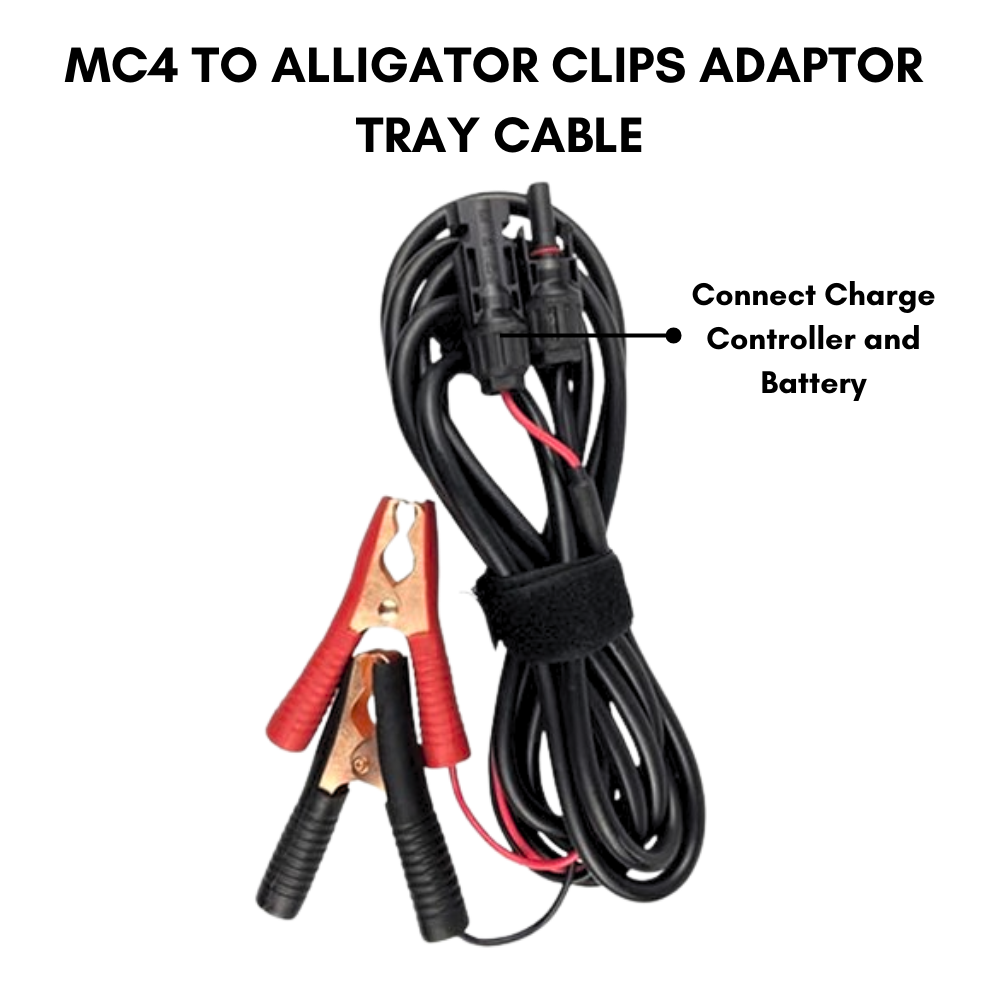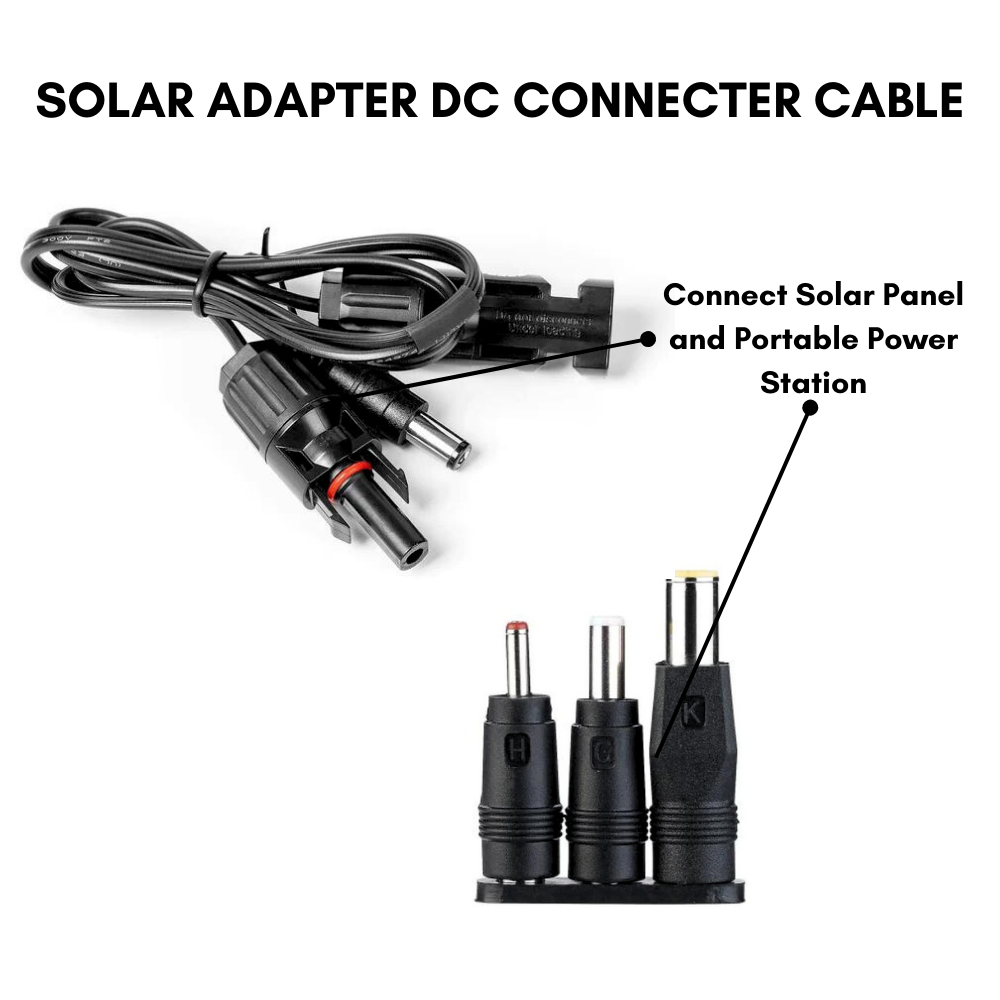 Easy to Install
The pre-drilled holes made installation a breeze. They're also surprisingly lightweight.
Best Solar Panels
These panels are top-notch. The MC4 adapter cable was a nice addition.
Great for RVs
I use these for my RV. The power output is consistent and reliable.
Trustworthy Brand
I've used Rocksolar before and they've never disappointed. Great product as always.
Good for Camping
Took these panels camping and they performed brilliantly. Charged all our gear with no issues.